Faces of Denver – Michael Elaire!
Michael Elaire is a videographer and photographer who enjoys creating street documentaries.  He moved to Denver from Santa Clarita, California but prior to that he had the pleasure of living in Germany for 8 years. "In Germany I fell in love with the four seasons and the Fall colors and I wanted to find a place that had that". 
While looking down 16th Street in Downtown Denver with his camera and tripod in hand he says, "I like storytelling, someone has a story and I give them an outlet to let it out."  His latest project is on Denver's homeless, "People are homeless for different reasons and I want to find out why and share their story but in an artful way."
One area he can't get enough of is Denver's urban art and graffiti scene especially the CRUSH annual art event which takes place in the RiNo (River North Art District) neighborhood that allows artists from all over the world to paint and showcase their art on designated alley walls.  This year the CRUSH event will take place from 11-17 September, if you wish to attend and would like more information you can go to their website at http://coloradocrush.org/. I certainly will be checking out this event and you'll probably see Michael capturing with his camera all the phenomenal art being created!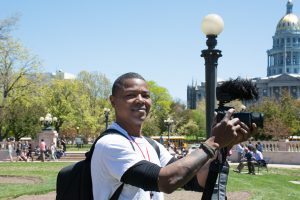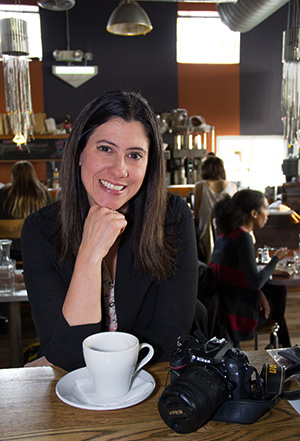 Alida is a photojournalist, photographer and world-traveler.  In 2015, she made Colorado her home after serving 20 years in the Air Force to pursue her love of photography on a full-time basis.  She specializes in Architecture, Real Estate, Lifestyle and Travel photography.  She holds a B.A. and M.A. in Business as well as an AAS in Photography.  Traveling is one of her biggest passions, she has visited 28 countries and continues to mark off locations from her bucket list.  During her free time, she enjoys traveling, photographing and exploring new places, and meeting new people along the way.  She calls herself a "food and adventure junkie" and loves to capture fun and special moments with her camera.  You may find Alida at a local coffee shop enjoying a cup of coffee, enjoying live music at a local bar along with friends with a glass of wine in hand and a plate full of goodies, hiking one of Colorado's many trails or giving back to the community as a volunteer for a special cause.