Faces of Denver – Justin Hsia!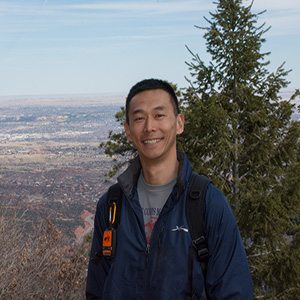 Meet Justin Hsia and a Denver resident since 2012!   He stays busy as a Test Engineer for Sierra Nevada Corporation during the week and then a Black Hawk pilot with the Army National Guard on his duty weekends. 
A large smile brightens his face as he states "I love being a Black Hawk pilot."  He actually left his active duty Air Force career in order to follow his dream of becoming a helicopter pilot.  On a more somber note he further says: "I wanted to be involved with the MEDEVAC community, and it's mostly done with the Black Hawks…the most memorable moment was when I picked up a wounded soldier when I was deployed to Afghanistan.  He later passed away but we gave him a chance to see his family before he died."
Teaching is another passion of his.  He loves to spend his off-duty time tutoring students in Math and Physics or enjoying all the beauty Colorado has to offer while hiking, skiing, camping or backpacking.  
When asked what's his favorite thing to do in Denver? "Checking out all the different pubs and all the different venues, I particularly like the Irish Snug and also the escape rooms, that's also fun."  I'd have to agree, the escape rooms are super fun, I myself have become addicted to them.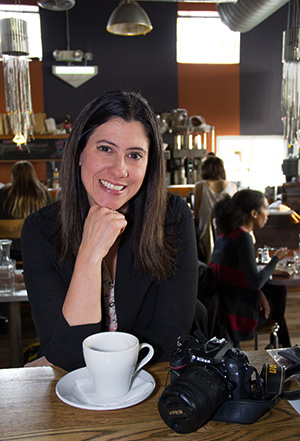 Alida is a photojournalist, photographer and world-traveler.  In 2015, she made Colorado her home after serving 20 years in the Air Force to pursue her love of photography on a full-time basis.  She specializes in Architecture, Real Estate, Lifestyle and Travel photography.  She holds a B.A. and M.A. in Business as well as an AAS in Photography.  Traveling is one of her biggest passions, she has visited 28 countries and continues to mark off locations from her bucket list.  During her free time, she enjoys traveling, photographing and exploring new places, and meeting new people along the way.  She calls herself a "food and adventure junkie" and loves to capture fun and special moments with her camera.  You may find Alida at a local coffee shop enjoying a cup of coffee, enjoying live music at a local bar along with friends with a glass of wine in hand and a plate full of goodies, hiking one of Colorado's many trails or giving back to the community as a volunteer for a special cause.