Faces of Denver – Drew Storm Graham
Drew is new to Denver, arriving just 2 months ago. Prior to that, he resided in Washington DC after spending his childhood all over the country as a military brat. Growing up, Drew always used sculptural wood art to express himself, leaving him with wood scraps lying around. One day, Drew noticed one of these pieces of scrap wood looked like a bowtie, sparking the idea to turn his scraps into wearable art. Drew realized this could be a way to turn his passion into a business, and dedicated himself to "bring something to men's wear that is natural, reclaimed, and a conversation piece."
Drew began manufacturing interchangeable bowties and later expanded to making sunglasses out of old skateboard decks and cufflinks carved from reclaimed wine barrels. Drew is dedicated to providing an environmentally friendly product, using 100% sustainably sourced materials and avoiding dyes or stains.
Drew is enjoying his new home here in Colorado and is beginning to meet people and frequent events like the Horseshoe Market. You can catch him at his next event at the Jackalope Arts Indie Fair.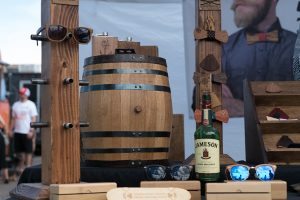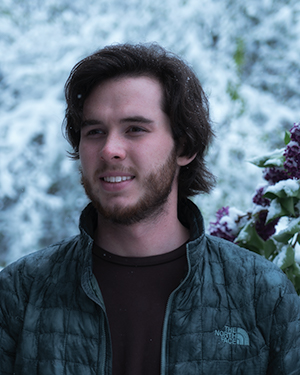 Colin is a Denver Metro native and avid adventurer. Whether he's climbing volcanoes in New Zealand or exploring Copper Mountain's glades on his snowboard, you can always expect two things from him, a camera in his hand and a willingness to stop and have a good conversation with just about anybody. Colin studied at 4 different colleges/universities in pursuit of his finance degree; however, he's adamant that the most educational experience he ever went through was living in a van in a foreign country for half a year. That's where his career trajectory changed radically as he discovered his passion for environmental sustainability and photography. Colin is now a freelance digital content creator and photojournalist, hoping his work will inspire others to get out, explore the world, and find ways to minimize their impact on the environment. To see Colin's personal work, visit his website:
colinmurchison.com
.