Faces of Denver-Chris Bohlin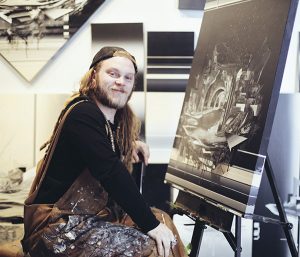 Chris Bohlin is a painter, photographer, and videographer living and working in the RiNo Arts District of Denver, CO. He is originally from Washington D.C. and after discovering photography in high school, went on to study etching and monotyping at Savannah College of Art and Design. He taught himself to shoot and edit video, because the video class at his university was always full. He moved to Austin, TX soon after graduation where he met a group of artists putting on pop-up shows. He started documenting them with his photography and was inspired to focus on painting.  He also began working as a videographer and editor for a larger production company, thanks to a chance encounter filling in for a friend.
Chris has been in Denver for a year and a half. He moved to Denver because it was the only place he'd visited that made him question why he was leaving each time. Along with the mountains and breweries, he loves the art scene in Denver. Chris says that the artists here support and collaborate with each other, rather than compete. This support and collaboration has helped push him in his art and he is glad to be a part of it.
Chris is now finishing up a body of work, which is called Chromadeath because of the death of color in his work. When he first began painting it was always full of color, so this series marks a change. He delved into some deep, dark places to make these paintings, which will be shown in the new Downing Street Studios, on the corner of N. Downing and 37th. He is a co-founder of this gallery and event space. When I caught up with him for this interview, he was working in the front room that will soon be the gallery space. He is excited to be able to finish the series in the same room in which it will be shown in, a room he also helped to create.
The opening of Chromadeath will be on November 3rd, with limited ticketing. You can see more of Chris's work on Instagram @bohlguy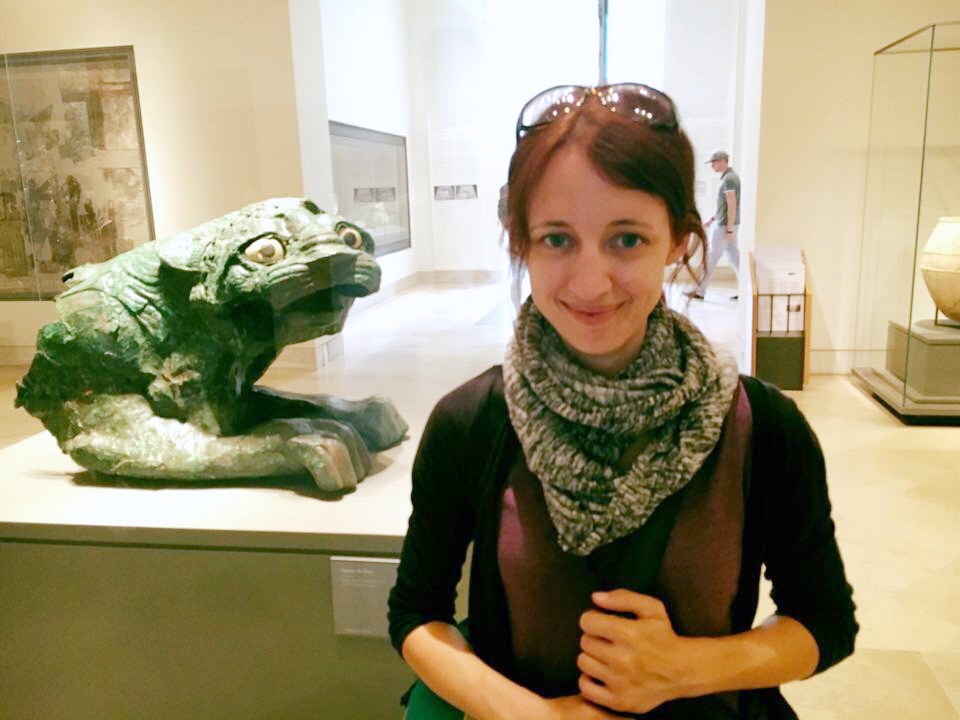 Katie is a photographer, writer, and film maker who splits her time between the RiNo area of Denver and Silverlake, Los Angeles. She hails from Flint, MI, which will always be home. She earned her BA in cultural anthropology from the University of Michigan and then spent several years working in film, in Wilmington, NC. Cultural anthropology and her natural extroverted personality means she can intuitively strike up meaningful conversations with everyone she meets. Katie loves talking to strangers, a good story, art, spontaneous travel, the ocean, the moon, surfing, and a good cup of tea. Since moving to Denver she has discovered mountain biking and motorcycles, which she has added to her ever growing list of obsessions. She works primarily as a stills/behind the scenes photographer on film sets, but enjoys all kinds of documentary photography. She has shot for Microsoft, Bright Antennae Records, and Pride, to name a few. Her jam is street photography, on 35mm film. You can find her work on Instagram @katiemphoto and on her website katiemctiernan.com