Faces of Denver – Arlene Garcia Gunderson!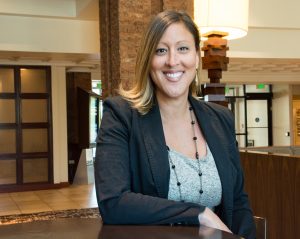 Meet Arlene Garcia Gunderson, founder and owner of Veditz, "which is the first online, mobile, on-demand and live interactive video chat tutoring platform for the Deaf and hearing who wants to learn ASL (American Sign Language) or are simply visual learners regardless of where they are or what device they are using – PC, Mac, Chromebook, or Apple iOS or Android smartphone or tablet devices. Deaf students and people including, hearing people can now get tutoring in many subjects and other interested topics (math, science, ASL, and more) with tutoring delivered in ASL online in their homes", she shares.  Users of their services can obtain tutoring in 30 minute sessions or longer and at a very reasonable cost.  
Arlene was born hearing but at 18 months she lost her hearing due to a genetic disease that seems to run in the family, both of her parents are deaf and so is her sister.  As she grew older she was able to obtain some hearing through the assistance of hearing aids.  She has four hearing children and their first language was American Sign Language (ASL).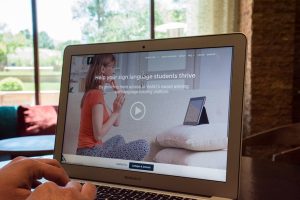 She started the business because there are about 70 million deaf people worldwide and 95% of them being born in hearing households where very few of those household hearing members learn to sign language which in turn tends to isolate the deaf member and make it quite lonely for them.  She further mentions, "hearing parents do not have access to ASL and most of them are offered in ASL Interpreting programs or specialized professional studies.  Parents who are overwhelmed already with having a deaf baby do not want to take college courses."
According to Arlene, there are about 4,000 deaf students here in Colorado of which150 are at the school for the deaf and under 70 are at the charter school in Rocky Mountain Deaf School – Lakewood.  Therefore, she wonders where are the remaining children, "what is a very sad ironic is deaf children do not have same access to sign language, parents are quick to put cochlear implants, speech therapy, and not learn sign…that cause 5-7 years delay in language."
Veditz currently has 4,000 users worldwide, when they launched, 67 countries reached out to them and they have added their sign languages to their site as well. "Uniqueness of our culture and language is we do not have a country.  We are scattered all over", she further shares.
Arlene hopes to bring more awareness of Veditz services to help bridge the communication gap between the deaf and the hearing especially in family households, "I really hope I can find deaf kids out there in the State and parents to come forward. There is a huge parent organization called Hands & Voice, I am trying to work closely with them, they are often shut off from our community."
She is also involved with the American Sign Language Teachers Association (ASLTA), "I am now the president of ASLTA (www.aslta.org) pushing that we address ASL access for deaf children because we are basically focused on teaching All hearing learning ASL  I am proud…first time ever we have over 500 attending. Never before. It's because we, the board, finally put deaf children on the map. Our roadmap to produce more future ASL/deaf studies teachers who are deaf, how can we do that without denying them access?."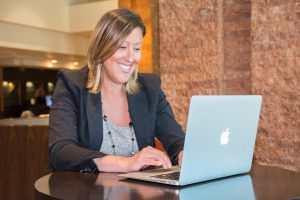 To say that Arlene is extremely passionate about this cause is an understatement, she quit her full-time job in order to pursue this new venture completely and wholeheartedly, she has certainly made it her mission in life.  If you wish to obtain more information on their services you can go toVeditz.org, and if you wish to reach out to Arlene, feel free to contact her at arlene@veditz.org.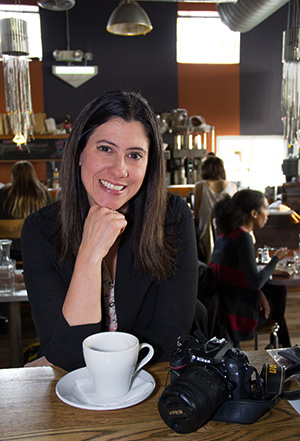 Alida is a photojournalist, photographer and world-traveler.  In 2015, she made Colorado her home after serving 20 years in the Air Force to pursue her love of photography on a full-time basis.  She specializes in Architecture, Real Estate, Lifestyle and Travel photography.  She holds a B.A. and M.A. in Business as well as an AAS in Photography.  Traveling is one of her biggest passions, she has visited 28 countries and continues to mark off locations from her bucket list.  During her free time, she enjoys traveling, photographing and exploring new places, and meeting new people along the way.  She calls herself a "food and adventure junkie" and loves to capture fun and special moments with her camera.  You may find Alida at a local coffee shop enjoying a cup of coffee, enjoying live music at a local bar along with friends with a glass of wine in hand and a plate full of goodies, hiking one of Colorado's many trails or giving back to the community as a volunteer for a special cause.