Faces of Denver
Lone Ranger of Western Art ~Cody Kuehl
You have to be either crazy or courageous to quit your full time job as a church youth director and dive head first into a competitive and unforgiving career as a full-time artist (without any experience)!  Denver artist, Cody Kuehl is making a success of it!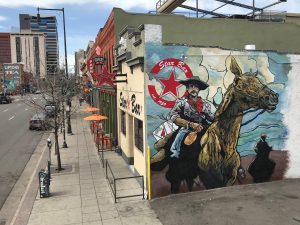 Introducing the self-taught artist and entrepreneur behind the new mural you may have spotted on the Star Bar, an old-school western saloon in the heart of RiNo.  This rock & roll 18 x 19 western mural pictures a cowboy you can just imagine slinging guns back in the days of the American Frontier, and serves as a throw-back to the bar's original roots of rugged individualism.
Untraditional Western Art
It's not your grandmother's western art…but it should be!  Cody's creations are innovative and illustration based with a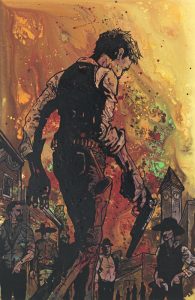 single ambiguous image at the moment of impact as his subject.  He admits it's not what you may be used to seeing in Western art…that quintessential cowboy on top of his horse in front of a sunset.  While that style of work has its place, Cody prefers the Lone Ranger style of speaking to his audience by telling a story.  The story of another time in American culture.  He tells the biggest baddest story of the West portraying fundamentally flawed stereotypical characters with a hint of humorous irony and subtle sarcasm.  This makes Cody's art something you experience in a very different way, and brings Western art back to its roots.
As I chat with Cody, he weaves a story into every turn of our conversation, a true storyteller at heart.  It becomes apparent that his artwork is an expression of this
storytelling on another level.  He tells the unbelievable stories that, culturally, we can't imagine actually happened…but totally kind of did take place.  His biggest hurdle is finding an audience in a new market that didn't exist before, and getting people to wrap their head around his artwork, but Cody is up to the challenge!  "Art is like a good recipe", he states.  As a college student he was a MacGyver style home cook, never using a recipe but making small changes over time, adding a little of this and a little of that until he achieved the perfect taste.  He tells me of his evolving recipe for Cody-balaya, which started out as kielbasa sausage and mushroom soup.  Next he tried adding soy sauce and cheese to it.  Later he combined tomatoes, onions, peppers, and Szechuan sauce to his creation.  Finally he took out the mushroom sauce completely and added rice instead.  I love this illustration of his creativity.  His artwork is transforming too!  Cody's latest works are digital, on 3-dimensional paneled Plexiglas giving depth and dimension in a multilayered, 3D effect!
The Future of Denver's Art Scene
Cody is concerned about the future of Denver's art scene as it becomes constricted by the boom in our economy, which has caused gallery space rental rates to go up significantly, and galleries to close their doors indefinitely.   Developers in some areas such as the Belmar Shopping District have made rent controlled gallery space available to artisans, and more new developments making that type of offering to artists could contribute to boost the culture in our communities and help the arts districts stay strong.
Cody also recommends getting out there and getting involved to show your support of the arts in your own neighborhood. It's a fun scene to plug into and meaningful to community growth.
How To Get Involved in the Denver Art Scene
Get involved with an art collective like Kanon Collective or Valkarie Gallery, become a member, support the gallery, meet new people
Buy originals or prints of your favorite artist's work and connect with them in person at different art walks and events…trade that store-bought hanging art and find a true local artisan that you personally know
Find a local stand-up comedy night to attend (or write your own routine and perform!)
Support smaller local restaurants for great Mexican, Asian, and Southern food that only locals know about such as Blazing Chicken Shack for soul food or Santiago's for stuffed sopaipillas, (smothered of course)… trade that hot new restaurant reservation for something home-grown
Look for live music shows at smaller venues. Trade your $150 big box ticket to witness about-to-break-through talent at one of these places:
View works by Cody Kuehl in person: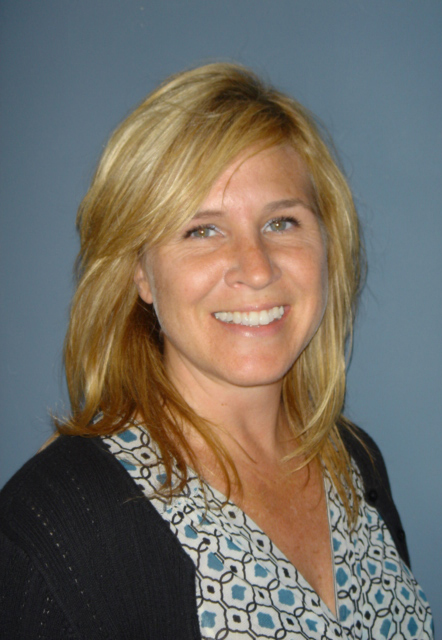 Heather is a creative writing wizard, travel guru, Elite Yelper, personal blogger, and Spartan Sprint race finisher!  After living most of her life in rural New York State, Heather quit her career and moved cross-country to Denver looking for a new and urban lifestyle.  Although, she has traveled to over 20 foreign countries, she had never before lived in a city and her last home was outside a Hamlet with only one traffic light.  Heather now exists as a well-adapted LODO Denverite who considers herself an area expert.  Moving can spin you around and spit you out, but Heather's journey proves the joy of waking up with a new city as your playground and opening up a box of discovery every day.  She has overcome setbacks, dealt with being an out-of-towner and urbanized into an individual who can easily maneuver living in Denver with thoughtfulness and skill.