Emmanuel Mudiay – Bust a Move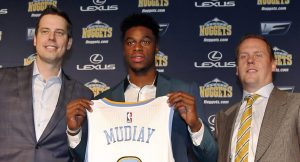 Emmanuel Mudiay was supposed to be the Nuggets point guard of the future.  Last Thursday, on the final day of the trade deadline, Denver shipped Mudiay to the New York Knicks receiving only a 2018 second-round pick in return. Visions of Nikoloz Tskitishvili quickly came to mind recalling the former Nuggets draft pick who was taken, sight unseen, with the fifth overall pick back in 2002.  Listed at 7'1, Tskitishvili measured two inches shorter when he arrived from the Italian League, and only lasted four years in the NBA, averaging three points and two rebounds for his entire career.  Tskitishvili was a bust, but with Mudiay, I'm not so quick to label.
There were plenty of red flags when Denver chose Emmanuel Mudiay with the seventh overall pick three years ago.  In high school, Mudiay changed schools twice and ended up at Prime Prep Academy in Dallas, Texas.  Prime Prep was founded by football legend Dion "Prime Time" Sanders and was eventually forced to close due to allegations of academic misconduct.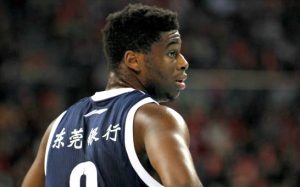 Mudiay committed to play collegiately for Larry Brown at SMU, a school and coach with a questionable recruiting reputation, but rumors of academic ineligibility changed Mudiay's one-and-done plan, choosing instead to sign a one-year/$1.2 million payday with the Guangdong Southern Tigers in the Chinese League.
Mudiay's rookie season with the Nuggets looked promising as he averaged 12.8 points, 5.5 assists, and 30.4 minutes a game, but his playing time and numbers decreased each year.  Turnovers, poor shooting, and the emergence of guards Jamal Murray and Gary Harris pushed Mudiay far down the depth chart this season with averages of just 18 minutes and a career-low 8.5 points per game.  Disappointing, sure. Underachieving, maybe.  But a bust?
But before we label him a bust and boo him upon his return in a Knick's uniform, we need to take a closer look.  A bust doesn't grow up in the war-ravaged areas of Congo (formerly Zaire) having been raised by his big brother following the sudden death of his father.  Or survive childhood without his mother for a year while she worked in the states working towards immigration papers so she could bring the others to her.  And a bust doesn't take a full-time job as an 18-year-old, in China, so his mother can stop working ten-hour days in a nursing facility.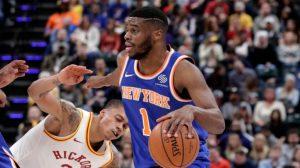 Chauncey Billups was taken 3rd overall by the Boston Celtics in the 1997 NBA draft as a 21-year-old out of the University of Colorado.  Billups barely averaged ten points a game over his first few years and bounced from Boston to Toronto, Denver, and Minnesota before finally finding a home in Detroit.  Carmelo Anthony forced the trade that gothim from Denver to New York.  Mudiay had no choice.  The only thing that Emmanuel Mudiay is guilty of is failing to be our Steph Curry (drafted with the seventh pick in 2009) and failing to live up to our lofty expectations.
Mudiay may be closer to Bismark Biyombo (drafted with the seventh pick in 2011) than Steph Curry, but with 14 points and 10 assists in 29 minutes in his Knick debut on Sunday, it's hard to label him a bust.  Like most 21-year-old's, he's just trying to find his way.
Images via internetbasket.net, ColoradoSpringsGazette, Newday.com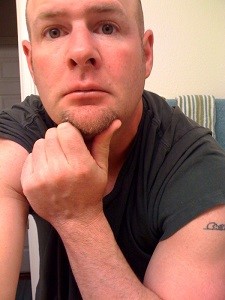 Alan Tapley is an educator, author, and blogger who has lived just outside of Boulder for the last twenty years.  His published work includes two novels, two children's books, a series of cartoons in the Minneapolis Star-Tribune, and multiple sports related articles. His love for family and the state of Colorado is only matched by one thing, his passion for sports.  The first baseball game he ever attended was at Wrigley Field, before there were lights.  At the final Bronco game at the old Mile High, he allegedly cut out a piece of his seat in the South stands.  But regardless of being here for the Avalanche's last Stanley Cup, the Rockies only World Series appearance, and all the Broncos' Super Bowl Victories, his wife never fails to remind him that he wasn't at the University of Colorado in 1990, like she was.  The year the Buffs football team won the National Championship.