Elway's Christmas List – A Stocking Full of Alex Smith
What if John Elway could fix his quarterback quandary by acquiring a veteran that threw for 26 TDs with only 5 picks, and over 4000 yards this season?  And what if this QB didn't cost Denver its first-round pick (#5 overall) and was practically gift-wrapped to the Broncos from a division rival?  Sound crazy or sound thinking?  Here are five reasons that Alex Smith will be the Broncos quarterback next season.
Pat Mahomes – The Chiefs moved up in the draft to select the hard throwing, mobile QB from Texas Tech with the 10th overall pick last year and Smith is a free-agent after the 2018 season. Trading Smith before next season is the only way the Chiefs could salvage some draft picks as well as adding $17 million of cap space.  After a first-round playoff loss, Andy Reid knows it's worth the risk and time to move on.
Smith could play out his contract and be the top free agent in the market after 2018. – He could. But Cleveland, the Jets, the Giants, Buffalo, and presumably the Broncos would fill their QB holes with draft picks or free agents leaving Smith with very few options.  Unlike 29-year-old Kirk Cousins, teams that are rebuilding won't want a 35-year-old quarterback.  Smith would be wise to accept a trade and re-sign with the Broncos for 3 or 4 years, which happens to be the same time Elway's contract expires and the true rebuild begins.
Elway gives up this year's first-round pick for Smith.   Everyone knows that Elway is desperate for a quarterback and that Kansas City needs to unload Smith, but Elway has a plan B and could pick another free agent QB or go with a rookie like Josh Allen or Sam Darnold with the 5th overall pick.  It'll probably cost Denver next year's 2nd round pick and maybe a 4th-rounder as well.  But in the ultimate game of poker, Reid must deal Smith while he can get something for him, and Elway can't afford to overpay.
Wait, Kansas City wouldn't trade Smith to a division rival, would they? It's rare. Last time a big-time quarterback was traded to a rival in his own division was Philadelphia trading Donavan McNabb to Washington back in 2010.  The mastermind of that trade happened to be former Eagles and current Chiefs coach Andy Reid.
So, who wins the trade? The Broncos or the Chiefs?  The Chiefs end up with the better deal as they get two draft picks, tons of cap space, and had already planned to promote Mahomes.  But Elway finally solves his QB issue and should be able to trade down and parlay this year's 1st -round pick up into a quality offensive lineman and much needed depth.  If Elway can manage to acquire Smith for the right price and lock him into a reasonable contract…the Broncos win….at least for the short term.
Image via USAtoday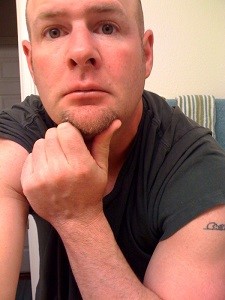 Alan Tapley is an educator, author, and blogger who has lived just outside of Boulder for the last twenty years.  His published work includes two novels, two children's books, a series of cartoons in the Minneapolis Star-Tribune, and multiple sports related articles. His love for family and the state of Colorado is only matched by one thing, his passion for sports.  The first baseball game he ever attended was at Wrigley Field, before there were lights.  At the final Bronco game at the old Mile High, he allegedly cut out a piece of his seat in the South stands.  But regardless of being here for the Avalanche's last Stanley Cup, the Rockies only World Series appearance, and all the Broncos' Super Bowl Victories, his wife never fails to remind him that he wasn't at the University of Colorado in 1990, like she was.  The year the Buffs football team won the National Championship.