Elway QB Disasters – From Worse to Worst
General Manager John Elway has tried everything to find an answer at the quarterback position, with laughable results. In honor of the man who wore number seven on his jersey, we count down the seven worst (and sadly, only) choices that Elway has made to fill the position since Peyton Manning retired.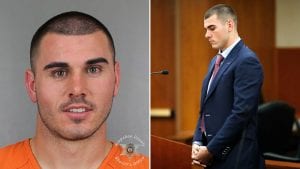 7) Chad Kelly – It's difficult to fault Elway for selecting Kelly with the last pick in the 2017 NFL Draft. The nephew of legendary Buffalo Bills quarterback, Jim Kelly, Chad was a low-risk, high-reward selection that showed good arm strength, size, and athleticism that Elway was willing to develop. Kelly ended up getting into a fight at Von Miller's Halloween party, eventually wandered into a random couple's apartment, and sat there on the couch talking incoherently until being chased out by a man with a vacuum attachment. Denver released the quarterback after later being arrested by the authorities, but Elway's fine judge of character lands Kelly at number seven on the list.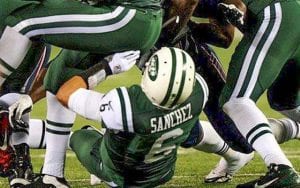 6) Mark Sanchez – After the retirement of Peyton Manning and the surprising exit of Brock Osweiler, Elway was looking for a seasoned veteran to come in and help right the ship. Often referred to as "Butt-Fumble" after a play in which Sanchez dropped a ball after running into his own offensive lineman's butt while playing for the New York Jets, Mark couldn't beat out seventh-round pick Trevor Siemian for the starting job and was quickly released. Elway's arrogance of thinking he could turn a journeyman quarterback with more career interceptions than touchdowns and a nickname of "Butt-Fumble" into our next franchise quarterback makes Sanchez number six.
5) Joe Flacco – Flacco at least comes to Denver with a Super Bowl ring, and despite only six touchdowns to five interceptions, seven fumbles, and being sacked 23 in just seven games, has looked decent so far this year. But the last thing Elway needed for this team was an aging, declining quarterback that makes $18.5 million a year. Placing a 34-year-old band-aid on this team places Flacco at number five.
4) Case Keenum – After a few years of the Trevor Siemian experiment, Elway sure gave the impression that Denver could be fixed with the addition of a solid quarterback. With his astute eye for talent, Elway failed to land Kirk Cousins, but came away with the consolation prize of Keenum coming off an outstanding 2017 season with Minnesota. Keenum ended up with 15 interceptions, 8 fumbles, was sacked 34 times, and was traded after just one year to the Washington Redskins.
3) Drew Lock – It doesn't seem fair to put Lock in as the third worst quarterback decision on Elway's list considering the kid hasn't played a single down. But moving up in the draft in order to pick Drew in the second round was a monumental mistake, and even if Elway thought of Lock as an insurance policy in case Flacco didn't work out, he paid too much. If Lock is supposed to be the heir-apparent, it's then surprising he made it past all 32 teams and 41 players that were picked ahead of him. But I digress; after all, who's better at finding and developing talent than Elway?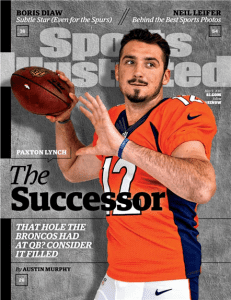 2) Paxton Lynch – A complete bust as a first-round quarterback, you're probably surprised Paxton wasn't number one. It's true that Elway traded up into the first round to get Lynch and set the franchise back a few years by missing on him; the team has yet to recover. But Lynch is just another first round disaster that is off the books and gone by now. Garrett Boles is still starting at left tackle.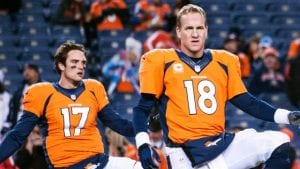 1) Brock Osweiler – Let me see if I got this right: Elway plans on having Osweiler be the franchise quarterback after Manning retires, but Brock spurns the Broncos and takes a better deal in Houston. Elway fails to sign Osweiler, has no plan B, and inevitably it ends up that Osweiler gets benched in Houston, traded and cut in Cleveland, and is now out of the league at 28-years-old? I'm not sure what the worst part is—failing to close the deal? Failing to have a contingency plan? Or having a player on the roster for three years without recognizing he can't play?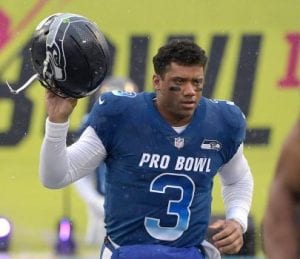 By the way, Osweiler was picked 42 spots ahead of Kirk Cousins, 29 picks ahead of Nick Foles, and 17 picks before Russell Wilson. No offense, John. But it seems that the only quarterbacks that you've ever evaluated correctly were Tim Tebow, who couldn't throw a ball, and Peyton Manning, who threw for over 50,000 yards, 400 TDs, and had 4 MVPs before you saw him.
Images via thetennessean.com, abc13houston.com, cbssports.com, sicovers.com, profootballtalk.com, denverpost.com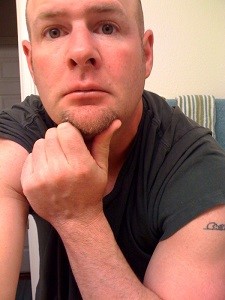 Alan Tapley is an educator, author, and blogger who has lived just outside of Boulder for the last twenty years.  His published work includes two novels, two children's books, a series of cartoons in the Minneapolis Star-Tribune, and multiple sports related articles. His love for family and the state of Colorado is only matched by one thing, his passion for sports.  The first baseball game he ever attended was at Wrigley Field, before there were lights.  At the final Bronco game at the old Mile High, he allegedly cut out a piece of his seat in the South stands.  But regardless of being here for the Avalanche's last Stanley Cup, the Rockies only World Series appearance, and all the Broncos' Super Bowl Victories, his wife never fails to remind him that he wasn't at the University of Colorado in 1990, like she was.  The year the Buffs football team won the National Championship.