Don't Trade Nolan Arenado…Just Quite Yet
As teams report to spring training, tension in the Rockies organization has reached an all-time high.  Rumors are flying around that All-Star third baseman Nolan Arenado is unhappy with the direction of the ball club, and the treatment he is getting from General Manager Jeff Bridich, who has apparently offered up Arenado in multiple trade discussions.
It is so hard for me to pick sides on this one.
On the one hand, Arenado is a seven-time Gold Glove coming off another season in which he hit over 40 HRs, drove in more than 100 RBIs, while hitting over .300.  He's the best player on the team, one of the best players in the league, and undoubtedly the face of the franchise.
And yet, Arenado is complaining about the organization after recently signing an 8-year/$260 million contract that makes him one of the highest paid players in baseball.  And that big payday had lousy returns as the Rockies won only 71 games last season.
On the other hand, Jeff Bridich guided Colorado to playoff appearances in 2017 and 2018, and as the GM, if a player doesn't want to be here, it's his job to get the most out of any trade deal possible.
And yet, it sounds like Bridich doesn't know how to handle superstars, whiffed miserably assembling a team that won only 71 games last season, and if one had to choose between keeping Nolan Arenado or Jeff Bridich, the decision is an easy one.
Regardless of who is at fault, or who needs to be the bigger man here, the prudent thing is to NOT TRADE NOLAN ARENADO!!!…or at least, not quite yet.
And here are five reasons why.
The No-Trade Clause – Along with the $35 million-a-year that Arenado makes according to his contract, there is also a clause that states he can veto any trade that is agreed upon. Meaning, Arenado has to be willing to play for the Texas Rangers, Chicago White Sox, or any other team interested in making a deal with the Rockies.  Arenado got paid, so it's unlikely he's willing to go to a similar situation in Arlington.  The most likely scenario for millionaires that want out is that they want to be in Los Angeles or New York.  Which means that the kid that grew up in Newport Beach either wants to be traded to the Dodgers or the Angels.  The Rockies have little leverage and Arenado under contract, so don't rush into anything.
The Player Opt-out after the 2021 season – The other aspect of Arenado's contract states that the player can opt out of his deal at the end of the 2021 season. Simply walk away an unrestricted free agent for the entire league to bid upon.  Everyone knows that Arenado will probably look to opt out at the end of the 2021 season, so the plan is to play him this season, maybe half of the next season, and then trade him before he walks.
The Playoff Seasons of 2017 and 2018 – If the Rockies trade Arenado tomorrow, they will be looked at as a 70-win organization with no stars, poor ownership, and no future. But if Colorado can return to form and return to the playoffs this season with Arenado at third base and 40,000 people in the stands, it'll be worth the conflict and $35 million.
Arenado is under 30 years of age – Why would you trade a 28-year-old All-Star in his prime, when you can trade a 30-year-old past his prime later? While there are outliers, the prime of most major league ballplayers is between the age of 25 to 29.  And as for trades, the last time the Rockies were involved in a quality trade was when Troy Tulowitzki got shipped for Jose Reyes, Miguel Castro, and Jesus Tinoco.
Patience is a Virtue – Not now, but in 2021, when it is suggested trading Arenado before he opts out of his contract, Dodger third baseman Justin Turner will be 37 years old, and the Angels Albert Pujois will be in the final year of his 10-year/$240 million contract at the age of 41. Just saying.
Images via cbssports.com, bleacherreport.com, denverpost.com, nbcsports.com, dodgernation.com, sbnation.com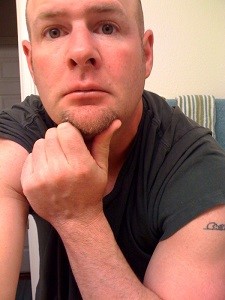 Alan Tapley is an educator, author, and blogger who has lived just outside of Boulder for the last twenty years.  His published work includes two novels, two children's books, a series of cartoons in the Minneapolis Star-Tribune, and multiple sports related articles. His love for family and the state of Colorado is only matched by one thing, his passion for sports.  The first baseball game he ever attended was at Wrigley Field, before there were lights.  At the final Bronco game at the old Mile High, he allegedly cut out a piece of his seat in the South stands.  But regardless of being here for the Avalanche's last Stanley Cup, the Rockies only World Series appearance, and all the Broncos' Super Bowl Victories, his wife never fails to remind him that he wasn't at the University of Colorado in 1990, like she was.  The year the Buffs football team won the National Championship.