Don't Hate the Player – Hate the Game
Baseball is a team sport.  A 40-man roster in which clutch hitting meets quality pitching, spin rotations and exit velocities are scrutinized to maximize player performance, and managers are asked to adjust strategy and personnel on an ongoing basis in order to win games.
Baseball is a choregraphed dance of many.  Defensively, the entire team shifts in unison as a pull-hitter comes to the plate.  The catcher surgically frames the pitch asking for something low and inside, the shortstop signals to the second baseman that he'll cover the open base if needed, and the right-hander continues to warm-up in the pen, expecting to face the next scheduled batter.
And it was legendary coach John Wooden that once said,
No individual should take the blame for a loss, because no individual should get credit for a victory.
After two straight seasons of playoff baseball for the Colorado Rockies, it would be impossible to blame their slow start (24-27, 4th in the NL West) on one single individual.  So, don't hate the player, hate the game.
Wait.  Check that.  Apologies to Coach Wooden.  I prefer hating the player, and here are five that are to blame for the Rockies early season struggles.
Daniel Murphy – Signed to a 2 yr/$24m contract in the off-season, Murphy was supposed to be our answer at first base, add power and depth to our lineup, and make us forget about last year's struggling platoon at first of Ian Desmond (.236), Ryan McMahon (.232), and Pat Valaika (.156). Murphy's has averaged .297 and 42 doubles over his eleven year career, but is only hitting .220 for the Rockies while missing more than half of the season due to injury.
Kyle Freeland – Freeland is 2-6, has walked 25 batters, and his ERA is 6.71. I didn't expect much from Jon Gray, Tyler Anderson, or some of the other starters, but Freeland went 17-7 last season with a 2.85 ERA and finished fourth in the Cy Young voting.  In his last outing against Baltimore, Freeland gave up 7 runs in only 4 innings.  In his previous start versus the Phillies, Freeland lasted only 1.2 innings.  Freeland's rocky start includes 14 HRs allowed so far this season.  He only gave up 17 all of last year.

Dave Magadan – The Rockies have spent most of the season swinging for homeruns and missing. With 495 strikeouts through 51 games, Colorado is on an historic pace in the art of whiffing.  Magadan, the Rockies batting coach, has apparently put little emphasis on contact swinging and more on the long ball.  The irony is that Magadan, who played 16 seasons at first base for the Mets, never hit more than 6 HRs in a season, and rarely, if ever, struck out.

Seunghwan Oh – The Rockies bullpen hasn't gotten much help from the starters, and Scott Oberg (3-0, 1.96 ERA) has been lights out. But Oh (10.57 ERA), Chad Bettis (1-3, 5.16 ERA), and DJ Johnson (9.26 ERA) are hardly making us forget about Adam Ottavino (1.48 ERA with the Yankees).
Ian Desmond – In his defense, Desmond's .228 batting average is better than Murphy, Valaika (.069), Garrett Hampson (.194), and 35-year-old Mark Reynolds (.193). But those guys don't have a 5 yr/$70 million contract.  I'd say that Desmond is due to come out of his slump any day now, but considering he batted only .236 last year, his slump seems more like his norm.
The good news is that the Rockies were about two games above .500 at this time last year, the team's dreadful start in which they lost 8 of 9 is behind them, and there are plenty of games to go.  The bad news is that the Dodgers are ten games ahead of us, the Cubs and Brewers are rolling, and it looks like 92 wins are going to be necessary if we're thinking wildcard.  It's time to pick it up.
Images via homerundaily.com, usatoday.com, denverpost.com, bsndenver.com, journal-advocate.com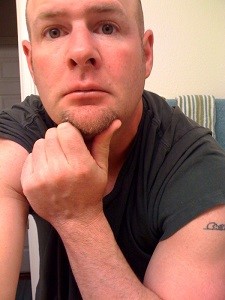 Alan Tapley is an educator, author, and blogger who has lived just outside of Boulder for the last twenty years.  His published work includes two novels, two children's books, a series of cartoons in the Minneapolis Star-Tribune, and multiple sports related articles. His love for family and the state of Colorado is only matched by one thing, his passion for sports.  The first baseball game he ever attended was at Wrigley Field, before there were lights.  At the final Bronco game at the old Mile High, he allegedly cut out a piece of his seat in the South stands.  But regardless of being here for the Avalanche's last Stanley Cup, the Rockies only World Series appearance, and all the Broncos' Super Bowl Victories, his wife never fails to remind him that he wasn't at the University of Colorado in 1990, like she was.  The year the Buffs football team won the National Championship.