Don Baylor – One Last Game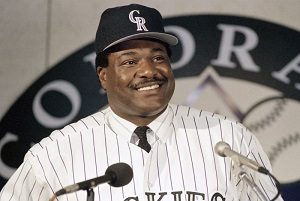 Former baseball great Don Baylor passed away on August 7, 2017 after a lengthy battle with cancer. Baylor was best known to Rockies fans as the first manager in the franchise's history as he led Colorado to the playoffs in 1995, and was named the NL Manager of the Year. As a teenager I was fortunate enough to see Baylor close up and personal in a locker room following an Angels game many years ago. Baylor was a mountain of a man, literally and figuratively. With quads and arms the size of tree trunks, Baylor would crowd the plate and dare a pitcher to throw inside, and throw inside they did. In a career that included nineteen seasons and six teams, Baylor was plunked 267 times, but he rarely flinched.
For most of us, the sight of a 90-mph fastball headed towards you elicits great fear, but Baylor had faced much worse. As a teenager, Baylor was one of only three African Americans to integrate the public school system in Austin, Texas. In high school, Baylor was the first African American to ever play baseball and football at the local high school. When it came time for college, Baylor would be offered a scholarship to play football at the University of Texas that would have made him the first African American player in the school's history. Baylor chose baseball instead.
Baylor's career included an AL MVP in which he hit 36 homers and drove in 139 runs for the California Angels, a World Series ring with the Minnesota Twins, and a Roberto Clemente award, which is given to the player that best represents baseball through positive contributions on and off the field, including sportsmanship and community involvement.
In 1993, Baylor became the first manager for the expansion Colorado Rockies, breaking through another racial barrier. With no previous managerial experience, historically few African American in management, and limited openings, Baylor's strength, brains, and demeanor provided the rare opportunity and again, he never flinched. Baylor would manage the Rockies for six seasons, and the Chicago Cubs for three more. Baylor finished his managerial career with over 1300 games and 627 victories.
On August 14, one week after Baylor's passing, Colorado Rockies pitcher, and fellow Texan, Chad Bettis stepped to the mound after a season long battle with testicular cancer. Bettis had just finished his last chemotherapy treatment and was finally cleared to pitch his first game of the season. Bettis would go on to pitch a remarkable seven innings of shutout ball in posting a 3-0 victory over the Atlanta Braves.
I'm not suggesting that anyone should add a victory to Baylor's managerial record as Bud Black was the manager of record, and the credit should go to the gutsy performance of Bettis. But maybe, just maybe, an Angel was looking over Coors Field that day.
Image via yahoo sports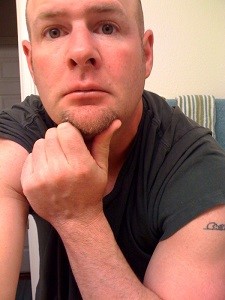 Alan Tapley is an educator, author, and blogger who has lived just outside of Boulder for the last twenty years.  His published work includes two novels, two children's books, a series of cartoons in the Minneapolis Star-Tribune, and multiple sports related articles. His love for family and the state of Colorado is only matched by one thing, his passion for sports.  The first baseball game he ever attended was at Wrigley Field, before there were lights.  At the final Bronco game at the old Mile High, he allegedly cut out a piece of his seat in the South stands.  But regardless of being here for the Avalanche's last Stanley Cup, the Rockies only World Series appearance, and all the Broncos' Super Bowl Victories, his wife never fails to remind him that he wasn't at the University of Colorado in 1990, like she was.  The year the Buffs football team won the National Championship.