Do We Really Want Kirk Cousins?
Bronco Nation, I understand how you feel.  We had Peyton Manning and a Super Bowl parade just a few years ago and now we're 5-10.  We missed on Paxton Lynch, Trevor Siemian and Brock Osweiler are third-stringers at best, and we're hurting. The problem is that when emotions get involved decision making can suffer.  Human nature tends to look for that quick fix, that immediate gratification, that something to ease the pain.  We cheat on our diet only to regret it the next day, drink too much only to regret it the next morning, and even covet mediocre free-agent quarterbacks dreaming of fairytale endings.  I fear that Bronco Nation is that sad and desperate person at the end of the bar, it's 2am, the next thing you know is that there's a warm body waking up with you in bed the next morning, you turn to look….and it's Kirk Cousins.  Well, leave a note and slither out quietly.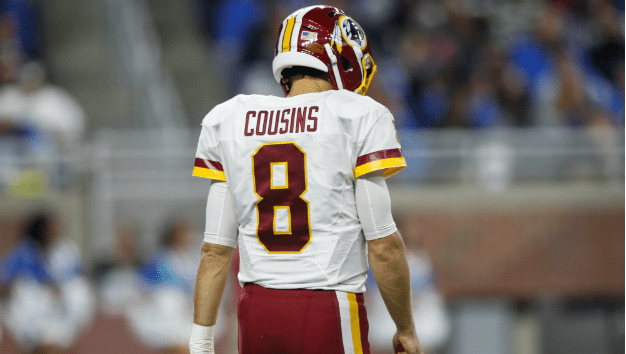 But Cousins upgrades the position. He sees the field well, has 27 TD passes, and is without question the top free-agent quarterback on the market.  ANYONE would be an upgrade for the Broncos.  TJ Yates would be an upgrade for the Broncos.  Let me think, top free-agents on the market historically…Brock Osweiler, Mike Glennon, Matt Flynn…
The Broncos need a quarterback that takes care of the ball and makes good decisions.  Cousins has 52 interceptions in 60 career games, leads the league in fumbles with 13, and has an astounding 34 fumbles over the last three years.  He's also been sacked 102 times over the same time period.  I'm not sure ball security and decision making are his strengths.
I can recognize a winner and Kirk Cousins is a winner.  Actually, Cousins has a career record of 25-29-1 and has only started one playoff game, which he lost.  This year Cousins is only 6-9, despite getting to play the Giants twice.  But he did win the starting job over RG III a few years back, I'll give him that.  By the way, has anyone seen RG III lately?
Pay the man and our problems are solved.  Our problem at quarterback may be solved but at a projected 4yrs/$150 million the Broncos would have to probably trade or restructure Von Miller's contract, fix no other holes via free agency, and most likely cut big money players like Emmanuel Sanders and Demaryius Thomas.  I'd prefer to take my chances on a rookie and pay to upgrade that offensive line, but if you like the 1-2 punch of Benny Fowler and Cody Latimer, have at it.
Bronco Nation, it's late, we're tired, the bar is closing and maybe it's the beer goggles but Kirk Cousins looks awfully good right now.  But it may be time to call an Uber, sober up, and wait until we're a little less emotional and a little more rational.  After all, it's been a long season.
Image via WashingtonPost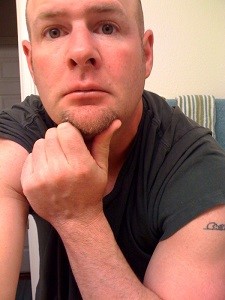 Alan Tapley is an educator, author, and blogger who has lived just outside of Boulder for the last twenty years.  His published work includes two novels, two children's books, a series of cartoons in the Minneapolis Star-Tribune, and multiple sports related articles. His love for family and the state of Colorado is only matched by one thing, his passion for sports.  The first baseball game he ever attended was at Wrigley Field, before there were lights.  At the final Bronco game at the old Mile High, he allegedly cut out a piece of his seat in the South stands.  But regardless of being here for the Avalanche's last Stanley Cup, the Rockies only World Series appearance, and all the Broncos' Super Bowl Victories, his wife never fails to remind him that he wasn't at the University of Colorado in 1990, like she was.  The year the Buffs football team won the National Championship.