Disrupt Festival at Fiddler's Green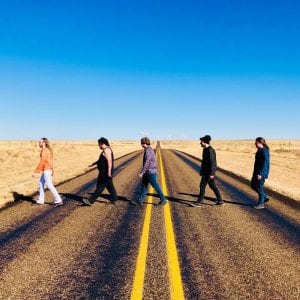 It's summertime, and festival season is here at last. With Warped Tour doing minimal dates in faraway places, there's a vacuum in the Denver concert scene. Enter Disrupt Festival, the newest musical venture from Rockstar. Disrupt is bringing the rock bands you've loved since high school to 25 cities across North America and promising to fill the void Warped Tour left in our lives.
The festival will be held on July 17th at Fiddler's Green, which is, objectively, much nicer than the parking lot at the Pepsi Center. Music starts at 1:30 with a local band yet to be announced. The locals from each city are decided by the most appropriate method available: a battle of the bands. Denver's battle takes place at Globe Hall on Sunday, July 14th. The bands competing for the local spot are Fortune in Fallacy, 21 Taras, Silver And Smoke, Float Like A Buffalo, CITRA, Right Before Rain, and Colony Collapse. This will definitely be an awesome show, and the bands will be going all out for that spot at Disrupt. Headliners for the tour vary by location, but Denver ended up with the best lineup possible. We'll see performances on the main stage from Sum 41, Thrice, The Used, Circa Survive, and Atreyu. The second stage will have Sleeping With Sirens, Four Year Strong, Memphis May Fire, Juliet Simms, Hyro The Hero, and a set from some local talent.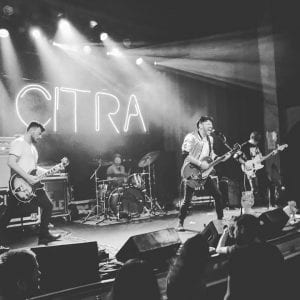 Festivals are an awesome way to see a ton of huge bands in one place, but they do have their drawbacks. One of the hardest parts of any festival is navigating the multiple stages and overlapping set times. It sucks having to leave in the middle of a set and run through a mob of people to get to another stage. Also, you don't have time to get up close unless you get dropped halfway through crowd surfing. Organizers have a plan to eliminate some of the stress. Disrupt will have two stages, but only one band will play at a time, eliminating the frantic mid-set marathon. In addition to the music, there will be vendors galore to take care of all your food, drink, and merch needs.
July 17th, Disrupt is kicking off the summer with a solid old-school lineup. All of the bands on the bill are incredible to see live. Be sure to hit up Globe Hall on Saturday the 14th to help choose which band will represent our beautiful city. Pro tip: Bring a 16 ounce can of Rockstar to recycle; you skip the line at Disrupt and get a chance to win an autographed guitar plus a meet and greet with headliners. Tickets are on sale now. For more info go to rockstardisrupt.com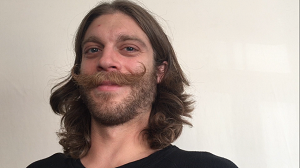 Jared is a local content contributor and aspiring author. He was fortunate enough to grow up in Golden, Colorado and graduated from MSU Denver. While an insatiable love of travel lures him all over the world, his roots remain firmly planted here. He enjoys writing short stories, poetry, children's books, societal observations, and everything else. A nature enthusiast and sunshine connoisseur, Jared is perfectly at home on any mountaintop or patio. He frequents art galleries and concerts, poetry readings and breweries, museums and bookstores. When he isn't making neighbors cringe at his musical attempts he can be found on a snowboard or sailboat, depending on the day. A perpetual adventurer and eternal patron of the road less traveled.