Denver's Draft Pick – Fairly Obvious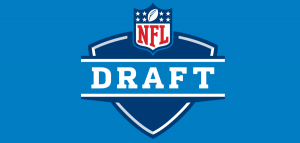 Now that John Elway has his quarterback, predicting who the Broncos will take with the fifth pick in the 2018 NFL draft is fairly obvious.   It may not be sexy, but Denver needs major help on their offensive line so look for Elway to select Quenton Nelson, a beast of a lineman out of Notre Dame.  You can pencil Nelson in as an immediate starter and a future pro-bowler for years to come.
Actually, since we're doing this in pencil…Case Keenum only signed a two-year deal for basically Brock Osweiler money, which means Elway doesn't see him as the long-term solution, but more of a stop-gap until our next franchise quarterback is ready.  Change that pick to Sam Darnold, the quarterback out of USC.  I could see the Browns taking quarterback Josh Allen number one, the Giants taking running back Saquon Barkley at two, defensive end Bradley Chubb going to the Colts with pick three, and the Browns taking defensive back Minkah Fitzpatrick at number four.  Wait.  The Colts traded their pick to the Jets.  Make that Allen to Cleveland, Barkley to the Giants, Rosen to the Jets, and Fitzpatrick to Cleveland.
I guess it's possible that Darnold goes number one to the Browns, leaving Denver waiting on Allen, Rosen, or Mayfield.  Unless the Giants decide it's time to replace an aging Eli Manning, in which case Rosen probably goes number two, the Jets take Mayfield at three, and the Broncos get Allen.  That would work.
Although Cleveland is probably going to trade down with their fourth overall pick to a team like Buffalo, who is desperate for a quarterback.  Meaning Cleveland, the Giants, the Jets, and Buffalo will all snag a quarterback.  That leaves Denver without a QB unless they move up, or Elway could select Saquon Barkley.  Running back is probably not Denver's top priority, but who ever would have thought that a special player like Barkley would still be around at pick five.  Imagine what an Ezekiel-Elliot-type running game would do for our offense.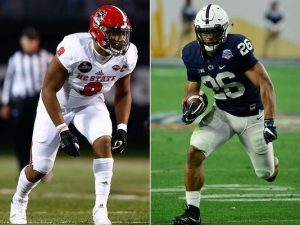 Could Denver be stuck if Darnold, Rosen, Mayfield, and Barkley are off the board and the Broncos aren't high on Allen?  Sure.  But then we're back to Nelson…or Bradley Chubb.  Offensive line is a wiser move, but Chubb on one end and Von Miller on the other.  The dude is like a young DeMarcus Ware.
Wait.  Even if Elway wants a quarterback, he probably only liked one guy.  If he's available, great.  If he wants him bad enough, trade up.  If not, take the offensive lineman.  Unless Nelson goes to the Giants with pick number two.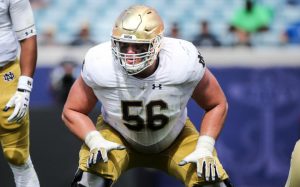 To clarify.  The Broncos will take Nelson unless he's gone or they have their eye on a QB.  They will take Darnold, Allen, Rosen, or Mayfield, unless Cleveland, the Giants, Jets, Arizona, Miami, or Buffalo jump ahead of them and take their guy.  They will take Barkley or Chubb if their offensive lineman and QB are gone. They will trade up if they are aggressively going after their QB.  And finally, they will trade down if their QB of choice is gone, Nelson is gone, pass on Chubb and Barkley, and parlay the number five pick for more picks.
Like I said.  Fairly obvious.
Images via NJ.com, indyStar, BBI, TheApachePowWow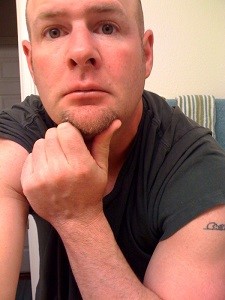 Alan Tapley is an educator, author, and blogger who has lived just outside of Boulder for the last twenty years.  His published work includes two novels, two children's books, a series of cartoons in the Minneapolis Star-Tribune, and multiple sports related articles. His love for family and the state of Colorado is only matched by one thing, his passion for sports.  The first baseball game he ever attended was at Wrigley Field, before there were lights.  At the final Bronco game at the old Mile High, he allegedly cut out a piece of his seat in the South stands.  But regardless of being here for the Avalanche's last Stanley Cup, the Rockies only World Series appearance, and all the Broncos' Super Bowl Victories, his wife never fails to remind him that he wasn't at the University of Colorado in 1990, like she was.  The year the Buffs football team won the National Championship.