Denver Nuggets – Better Luck Next Year
The Denver Nuggets were a mere 4.4 seconds from making the NBA Playoffs.  Nikola Jokic had the ball in his hands and a one-on-one opportunity.  But like a microcosm of the entire season, Jokic and the Nuggets came up just short.  With a 112-106 overtime loss to the Minnesota Timberwolves, Denver will have to watch the playoffs from afar as the organization focuses on next year.  Here are five moves that can get us playoff bound in 2018-2019.
1. Do nothing. Okay, almost nothing.  Nikola Jokic, Jamal Murray, and Gary Harris made great strides this year.  Under Michael Malone, Denver has improved its win total three years in a row, and if Paul Millsap was healthy all season the Nuggets would still be playing.  Keep the coach, try to sign Jokic and Murray to long-term extensions, and hope for the best.
2. Improve our defense. Jokic is not much of a defender and the Nuggets lack a rim protector to support the others.  I'd love to see Denver move up in the draft and take a power forward/center that can simply set picks, rebound, and block shots.  Robert Williams (Texas A&M) is young, but should be available in the draft, or move up and go get Mohamed Bamba (Texas).  Sprinkle in some veteran defenders that provide depth and flexibility like a Trevor Ariza, Luc Mbah a Moute, or Tyreke Evans and hopefully defending becomes contagious.
3. Get Paul George. I know he's probably going to the Lakers or staying in OKC, but we need an elite defender (Paul George), that can shoot threes (Paul George), pass and dribble (Paul George), take game winning shots (Paul George), and compliment our youth movement of Jokic, Murray, and Harris.  I'm just the idea man.  It's up to the salary cap department to make it happen.
4. Stall until 2019-2020. Ideally, Jokic and Murray have long-term deals.  Millsap is gone (club option for $30m), Kenneth Faried is gone ($13.7m off the books), Darrell Arthur is gone ($7.5m), we dump Mason Plumlee's contract ($14m), and Wilson Chandler's $12.8 is gone.  That leaves us with Jokic, Murray, Harris, and 2019 free agents such as Klay Thompson, Jimmy Butler, or Kawhi Leonard.
5. Draft better. Or at least keep the ones you pick.  Donovan Mitchell (2017) looks like he may be this year's Rookie-of-the-Year, Juan Hernangomez and Malik Beasley (2016) are probably misses, Emmanuel Mudiay (2015) set the franchise back a bit, and Rudy Gobert (2013) would be the perfect rim protector if we kept him.  The Nuggets are great at finding talent overseas in the late rounds, but they could sure use a Kyle Kuzma (27th pick)or Clint Capela (25th pick) in this year's draft.
With almost all the Nuggets coming back (minus Will Barton), don't look for a lot of movement in 2018-2019.  But hopefully a healthy Millsap, a few key free agents, and continued improvement of the young guns will mean the start of a new playoff streak…in the right direction.
Images via FoxSports, MPRnews, SparkSports, FanSided, HoopsHabit, ESPN.com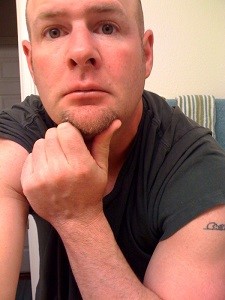 Alan Tapley is an educator, author, and blogger who has lived just outside of Boulder for the last twenty years.  His published work includes two novels, two children's books, a series of cartoons in the Minneapolis Star-Tribune, and multiple sports related articles. His love for family and the state of Colorado is only matched by one thing, his passion for sports.  The first baseball game he ever attended was at Wrigley Field, before there were lights.  At the final Bronco game at the old Mile High, he allegedly cut out a piece of his seat in the South stands.  But regardless of being here for the Avalanche's last Stanley Cup, the Rockies only World Series appearance, and all the Broncos' Super Bowl Victories, his wife never fails to remind him that he wasn't at the University of Colorado in 1990, like she was.  The year the Buffs football team won the National Championship.