Denver Creative: Artist, Taylor Herzog
Denver's art scene is unique due to the fact that spray paint literally jumps off the walls of the RiNO district while some Santa Fe galleries are whimsical rabbit holes you never would have thought were there.
Subjective in nature, and always admired, I find Denver to be a warm welcoming art scene.
I had the privilege of interviewing a local artist and film her painting a 4ft x 6ft canvas.
Meet Taylor Herzog.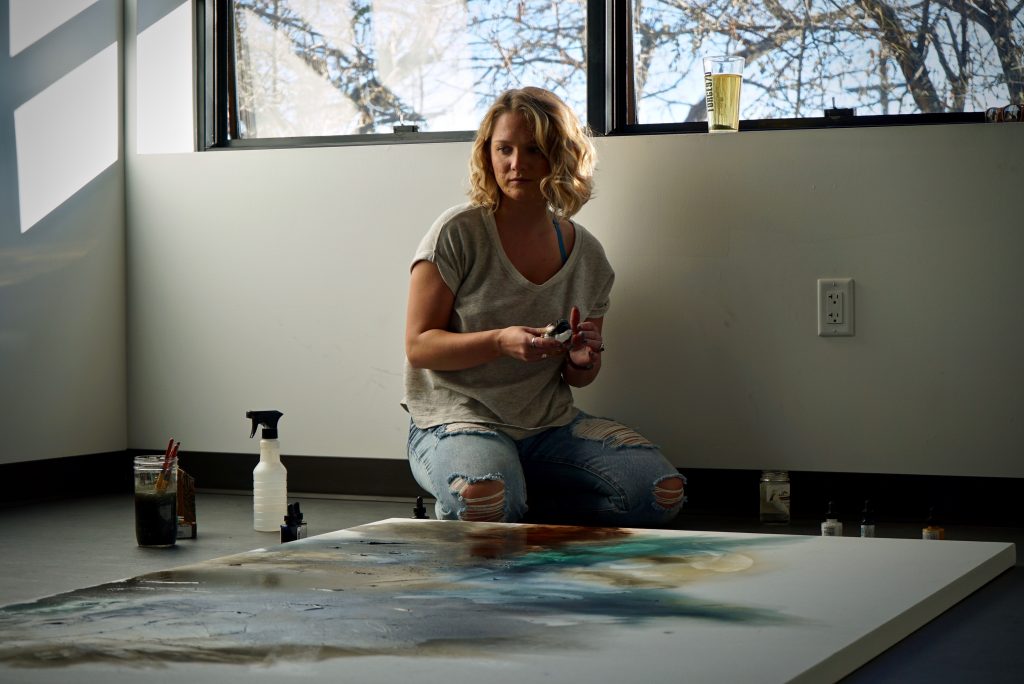 FULL INTERVIEW HERE:
Grant: Coming from another midwestern, how did you end up in Denver?
Taylor: "While working a restaurant job and living in Milwaukee, WI, I was like, "OKAY I NEED TO GO SOMEWHERE!" So I packed up my bags and took an eight day vacation out in Denver, Colorado. While I was out here, I explored the whole eight days basically by myself. I met friends along the way through the one person I knew out here. And, I fell in love. What's not to fall in love with. It is sunny and everyone else knows it. Couple things I fell in love with was the amount of galleries and the mountains that pull you into a artistic love. I don't know if that is just me or everyone else, but it played huge part.
When I got home (after my vacation) I purchased 50 canvases and painted the Milwaukee skyline on each of them. I sold them all at my restaurant job… at my first ever gallery! I never would have fathomed doing, because it was four years since I had done anything creative.
Three months later, I moved to Denver.
Three weeks after I moved to Denver, my father passed away from colon cancer. I fell into grief mode and decided I want to make my Dad proud of me and my decision to move out here. I painted 25-30 pieces of art and sold them all at my first gallery here in Denver.
Since then I have been in 13 galleries since and sold roughly 300 paintings."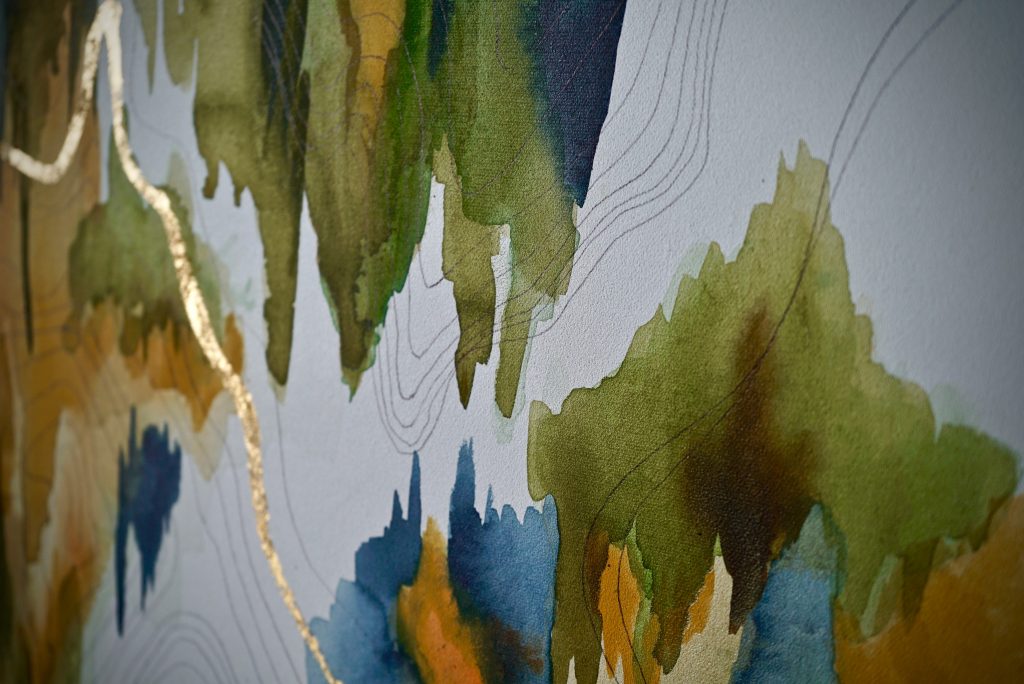 Grant: How does your artistic drive fit here in Denver?
Taylor: "I moved here because of the art scene. I wanted to come here and pursue my dream of becoming a well known artist. And how it pertains to my artistic vision… fun fact, when I moved from Milwaukee WI, I really didn't paint all too much. But, I did discover watercolors and how to work with them and how to make them my own. When coming out here, I decided I was going to change things and learn from it.
Grant: How does Colorado influence your art?
Taylor: "I think now after four years of practice and sales, I have learned what people love and I know what I love and what makes me happy. Nature is where I learn a lot of style in my art. That is where the typography maps comes into play. I remember standing in front of map in front of a hike being like "oh man I wanted to get home and paint something like this." And that is where being in Colorado really influences my art… everyone is here for nature, the outdoors and travel."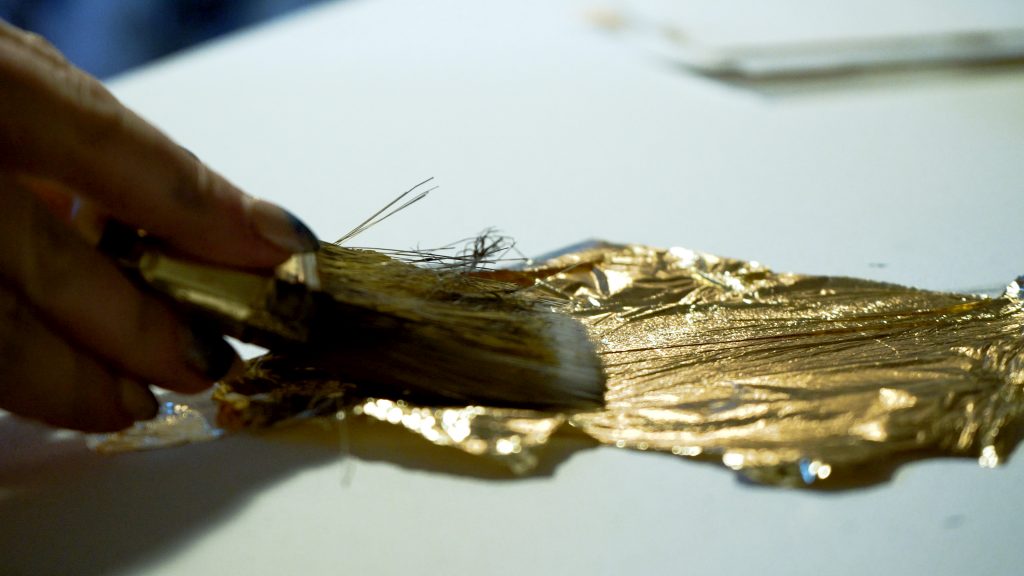 Grant: What goals do you have with your art?
Taylor: "The grand picture… I want to be in a white walled gallery. I want to sell my art and for it to show me how much talent I actually have. I know I have been told that here and there, but I think when that happens is when it will all be clear to me. I want to be able to exceed my own goals of selling more than I ever thought possible."
Grant: Are you currently in any currently galleries or local galleries?
Taylor: "I am not in any current galleries, I just finished up a gallery showing here in Denver at Local 46. My art has been in multiple galleries here and there, but you can always see where my art takes the next turn."
Taylor: "Thank you for tuning in and I hope to be hanging up art near you soon!"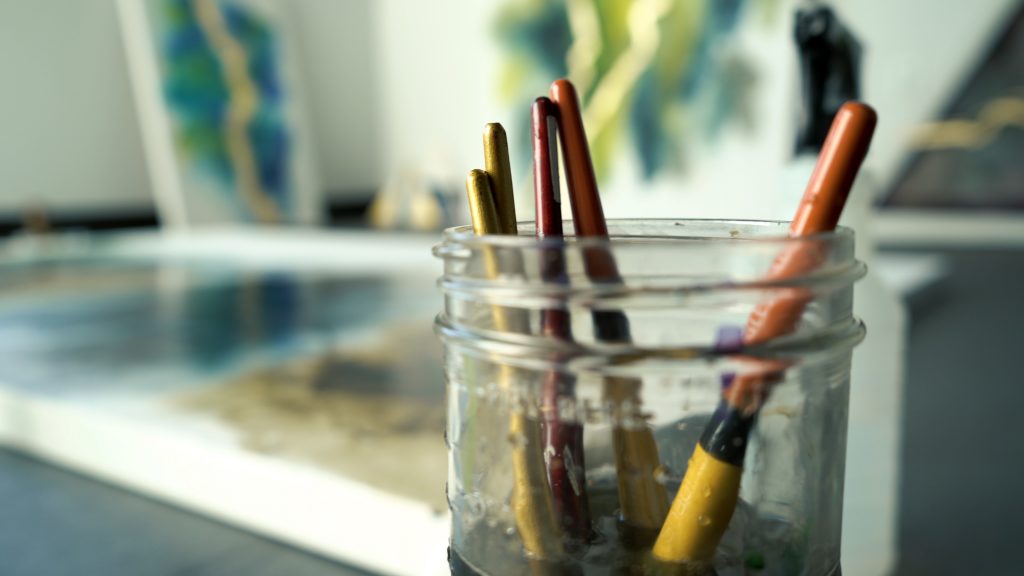 Thank you to Denverhaho and Forge 970 for letting Taylor and I film at your amazing location. Your kindness was greatly appreciated.
There is a lot of work that goes into every video. The average movie goer does not understand how much time, effort, experimentation, revisions and the overall excitement that comes with video production A huge thank you to Kyle Homan. Editing these videos with me is no easy task. Here is a behind the scenes look into one of our longer editing nights. The restless face of my shiba inu, Topaz speaks volumes.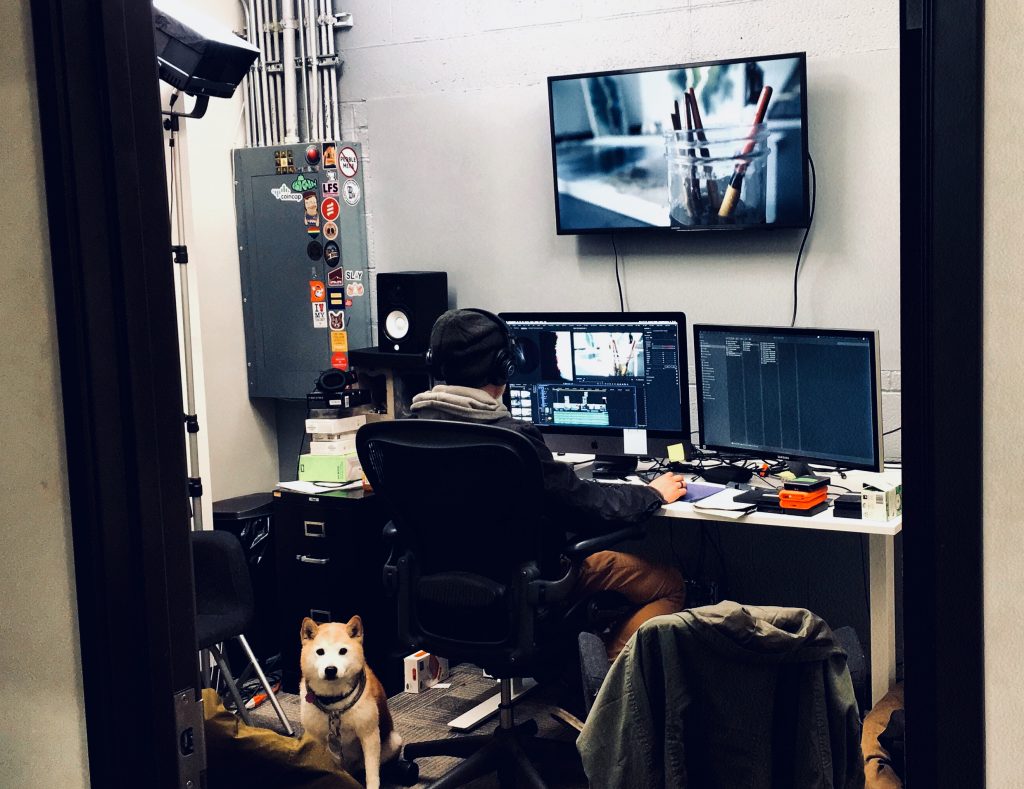 Thank you all for watching this video, article, and interview. I cannot wait to share more creative work by unconventionally awesome people.
Cheers.
"Be yourself everyone else is taken." – Oscar Wilde
Grant "Ghimsefl" Worden
Facebook: Ghimself Productions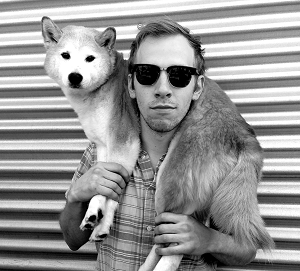 Attempting to be himself, because everyone else is taken, Grant Worden's favorite creative weapons include a digital camera and pen to notepad. Thank goodness for his dog Topaz, finding a home in Denver was a fantastical challenge. Originally from the midwest, (Indiana and Wisconsin) Grant studied advertising / entrepreneurship at Marquette University. He moved to Denver, Colorado in 2015 to attend Colorado Film School. A geek for all things Alfred Hitchcock and cinematic story structure as well as the outdoors, Colorado has become a perfect fit. When Grant is not typing away at a local coffee shop or jazz bar he is gone playing ice hockey or trail running. Find more of Grant Worden's work here.
Website: Ghimselfproductions.com
Instagram: Grant Worden
Twitter: Grant Worden / Grannn14