Denver Broncos – What's the Plan?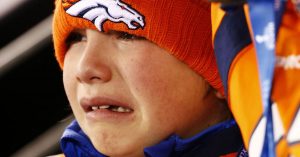 The season is finally over.  To recap, the Broncos finished 6-10 with losses to the NY Jets, San Francisco 49ers, Cleveland Browns, and Oakland Raiders, Case Keenum ranked 29th in quarterback rating, the entire coaching staff is job hunting, and John Elway needs a plan.  Here are five of them.
Rebuild in 2020 – The favorable choice, as the Broncos limp through the 2019 season with Case Keenum at quarterback, draft an Offensive Lineman, and wait for QBs like Justin Herbert (Oregon), Tua Tagovailoa (Alabama), Jake Fromme (Georgia), or Trevor Lawrence (Clemson) in the 2020 draft. The plan would include replacing older, high-paid talent for youth, and stock piling draft picks for the future.  Not sure if Von Miller is included in this plan, but Keenum, Emmanuel Sanders, Darian Stewart, and guys like Brandon Marshall and Derek Wolfe would all have to go, but after two years of double-digit losses, would we really notice?
Double Down on the Defense – Forget scoring points, forget finding a franchise quarterback. In this plan, John Elway adds to a Bronco defense that already has Von Miller, Bradley Chubb, and Chris Harris Jr., and drafts LSU inside linebacker Devin White with their first pick, while acquiring top defensive talent such as safety Earl Thomas and trading for disgruntled cornerback Jalen Ramsey.  I'm not sure if the Broncos can rival the Ray Lewis led 2000 Ravens, but at least Keenum would only have to play as well as Trent Dilfer for the Broncos to have a chance.
Lincoln Riley – The word is that the 35-year-old Oklahoma Sooner coach is happy in Norman, but everyone has a price. Kyle Shanahan was given a six-year contract, and Jon Gruden is making $100 million over the next ten years.  Elway could solve all his problems by writing a monster check for the offensive guru and simply throw him the keys.  Riley could come in and find the type of players he needs for his system, while possibly drafting his own QB, Kyler Murray, in a packaged deal.  Sounds expensive, but coaches don't count on your salary cap.
The Quick Fix Blockbuster – Everyone says that Matt Stafford is not being traded. They say his contract is too expensive with $29.5 million hitting the cap, and Keenum still on the roster.  They say Stafford isn't going anywhere despite the Lion's 6-10 record, and the fact that new head coach Pat Patricia benched him in the fourth quarter of his last game against the Vikings.  Hmm, didn't Patrick Roy get benched by the Montreal Canadian's coach back-in-the-day?  How did that turn out?  (Hint: Roy demanded a trade and won two Stanley Cups with the Avs).  With Stafford at QB, Elway drafts Jonah Williams, an offensive lineman out of Alabama, re-signs Emmanuel Sanders, gets a tight-end that can catch, a coaching staff that can coach, and a few quality gap fillers, and we're back in business.
The Patchwork – The most probable of the plans. The struggling Broncos think about drafting Ohio State QB Dwayne Haskins, but instead choose an obscure offensive lineman from Kansas State with their first pick, after trading down.  Keenum spends the 2019 season overthrowing his young, unproven receivers, as defenses stack the box against Phillip Lindsay.  Our big free agent signing is an injured Maxx Williams, the tight-end we've been needing.  A few older guys move on, a few no-name guys are given a shot.  And our QB situation is supposedly solved by taking a flyer on new back-up, Jameis Winston, and by drafting Will Grier out of West Virginia in the 5th  Not surprisingly, Elway had a first-round grade on Grier.
Images via 247sports.com, wcnc.com, mashable.com, youtube.com, espn.com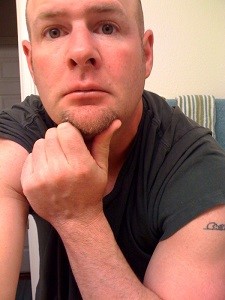 Alan Tapley is an educator, author, and blogger who has lived just outside of Boulder for the last twenty years.  His published work includes two novels, two children's books, a series of cartoons in the Minneapolis Star-Tribune, and multiple sports related articles. His love for family and the state of Colorado is only matched by one thing, his passion for sports.  The first baseball game he ever attended was at Wrigley Field, before there were lights.  At the final Bronco game at the old Mile High, he allegedly cut out a piece of his seat in the South stands.  But regardless of being here for the Avalanche's last Stanley Cup, the Rockies only World Series appearance, and all the Broncos' Super Bowl Victories, his wife never fails to remind him that he wasn't at the University of Colorado in 1990, like she was.  The year the Buffs football team won the National Championship.