Denver Broncos – Bulletin Board Material
After an 0-2 start, the last thing the Denver Broncos probably need is more ridicule and criticism.  Afterall, the defense has looked solid, Joe Flacco is throwing the ball well, and if it wasn't for a bad roughing-the-quarterback call last Sunday, Denver would be just a game out of first.  But consider this early season bulletin board material—and a wakeup call—because if the losses continue to pile up, the press will continue to pile on.  Here are the early season victims.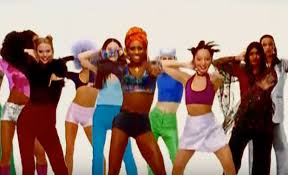 Phillip Lindsay – My nickname for Lindsay is Macarena.  After rushing for over 1,000 yards and making the Pro Bowl in his rookie season, Lindsay has started off 2019 with just 24 carries for a pedestrian 79 yards and no touchdowns.  I'm wondering if he's a One-Hit-Wonder.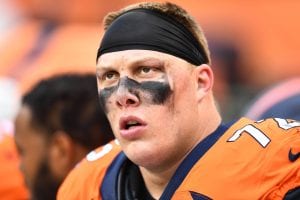 Garrett Bolles – The Customer Service Agent.  We need Bolles to play well for the offense line, but after four penalties against the Bears last week and 26 total over the past two years, he's putting a lot of people on hold.
Von Miller and Bradley Chubb – The Viagra Brothers.  It's ironic that a Chubb would need Viagra, but after recording a combined 26.5 sacks last season the two pass-rushers have been shutout in Denver's first two outings.  If anyone needs a good performance that can last four hours, it's these two.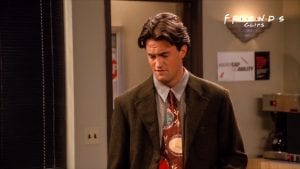 Noah Fant – The first-round draft pick is doing okay as the Broncos number one tight end with six receptions for 62 yards after two games.  The problem is that it's impossible not to compare him with Detroit's TJ Hockenson (seven catches for 138 yards and a TD), who also played tight end at Iowa last season and was chosen a few picks earlier.  I'm calling Fant, Financial Services Lowell.  He's pretty good, but he's no Brian from Payroll.
Ja'Wuan James – After paying the offensive lineman the richest contract in football at the position, James is already injured and missing games.  So, I'm calling him Sears Holdings Corp.  Like the retail stores the company owns, Sears and Kmart, now filing for Chapter 11 bankruptcy protection, it looks like James was a bad investment.
Vic Fangio – Vic "Thin Crust" Fangio.  The long-time assistant, first-time head coach has the team playing decent and seems to be installing discipline, accountability, and a new work ethic that Denver lacked in previous seasons.  But like the thick crust pizza the Midway is known for, he's still not as good as the Chicago version of last year.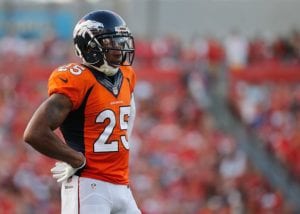 Chris Harris Jr. – Is there a better defensive back than the guy I call Match.com?  Harris is getting so lonely as the opposing quarterbacks continue to throw away from him, preferring to pick on Isaac Yiadom, that he's probably dying for some company.
Red Zone Offense – As a group, I call them The STDs.  These guys couldn't score on an episode of Bachelor in Paradise.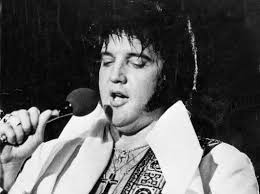 John Elway – With all due respect, I call him Fat Elvis.  Like the Rock & Roll icon, Elway is a legend and will always be known as one of the greatest of all time.  It's just…his best moves were made many years ago.
Look.  I could've written about the Colorado Rockies pitching staff that I nicknamed The Male Chauvinists, because they struggle with ERA.  Or the Colorado Buffaloes that I call Corporal Punishment, because Air Force put a beating on them.  But I didn't.  The Rockies are out of it, and the Buffs beat CSU and Nebraska.  Now pin this to your locker room bulletin board, pack your bags for Green Bay, and turn this season around.
Images via 123rf.com, deccanchronichle.com, bsn.denver.com, youtube.com, milehighsports.com, fascinate.com, pinterest.com.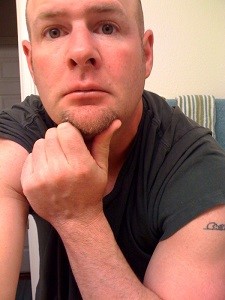 Alan Tapley is an educator, author, and blogger who has lived just outside of Boulder for the last twenty years.  His published work includes two novels, two children's books, a series of cartoons in the Minneapolis Star-Tribune, and multiple sports related articles. His love for family and the state of Colorado is only matched by one thing, his passion for sports.  The first baseball game he ever attended was at Wrigley Field, before there were lights.  At the final Bronco game at the old Mile High, he allegedly cut out a piece of his seat in the South stands.  But regardless of being here for the Avalanche's last Stanley Cup, the Rockies only World Series appearance, and all the Broncos' Super Bowl Victories, his wife never fails to remind him that he wasn't at the University of Colorado in 1990, like she was.  The year the Buffs football team won the National Championship.