Deliciously Good With a Twist
Calling all humans who eat food! To the meat eaters, plant eaters, fruit eaters, and everyone in between, this next restaurant is for you. Watercourse Foods has your back, because with this extensive menu ranging from tacos, to mac n cheese, to wings, you'll be coming back for more before you even leave the restaurant.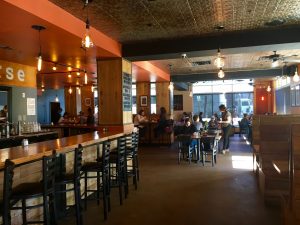 My journey began once again with a nice sunny day on E. 17th St., but this time at the corner of N. Emerson St. I walked up to Watercourse Foods where there was an outdoor seating area that looked like it had garage style windows that come up when it's warm enough. As I walked inside I arrived first at the coffee bar and waiting area. Walking further in, there were shelves with all kinds of home-made knick-knacks they were selling from local artists which Ithought was pretty neat. The host showed me back through the very open setting to my table, passing the rustic style, wood decor of the place. I sat down and as per usual, looked at what everyone else was eating. I saw a giant enchilada, a sandwich, a huge rice dish, and something in a skillet. I'm not sure whether I thought this would help me make my decision (it definitely didn't), but it definitely told me I was in the right place. Looking at the menu I wasn't sure what I was in the mood for, it all sounded delicious. The mac n' cheese, tacos, sandwiches, and entrees all caught my eye…not to mention the whole breakfast menu I was drooling over. I ruled out breakfast once again since I had already eaten that morning (I need to stop doing that), and narrowed it down to the tacos, or one of the entrees, the seasonal grains and veggies. Flipping a coin, I ended up ordering the seasonal grains and veggies.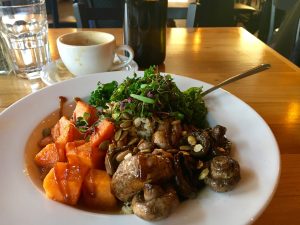 I ordered:
Seasonal Grains and Veggies: A hearty blend of wild rice, barley, and quinoa, topped with Miso glazed sweet potatoes, roasted mushrooms, kale salad, pumpkin seeds, and a mustard molasses sauce
The best way to describe the consistency of this dish besides "gooey goodness," would be a mushroom risotto. And I am definitely a fan. There was absolutely no slacking on the veggie sizes in this dish, nor the portion sizes of the ingredients. The sweet potatoes were in huge chunks, the mushrooms were totally whole, and there was an abundance of cooked kale and pumpkin seeds to top it off. As for taste, the barley, rice, and quinoa cooked together added a nice creamy and chewy base, while the texture of the veggies added a little crunch and sweetness. The mushrooms were perfectly cooked, and the kale wasn't soggy or chewy at all, which can be a problem with it being cooked, but instead a nice light texture. Best of all the sweet potatoes were perfectly glazed, not too overpowering, and just the  right amount of softness. Overall it just perfectly hit the spot for me in the delicious, hearty, and filling meal department.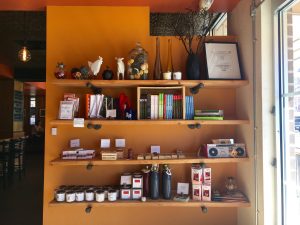 There were so many options with the burgers, nachos, wings, and not to mention desserts, that I can already hear the neglected items on the menu calling my name to bring me back. Now, with all this variety there's a tiny, but verysignificant detail I haven't mentioned yet. Everything, and I mean everything, is vegan. You wouldn't know it by looking at the food, and you certainly wouldn't know it by tasting the food. Besides the food, it's the best thing about the restaurant. The chefs strive to create diversity in their meals for everyone to enjoy, while still making it all vegan friendly. No one is left out, and no one is left having to settle for something they don't want. Everyone wins when the food is this delicious!
The Place: Watercourse Foods
The Address:
837 E. 17th Ave, Denver, CO 80218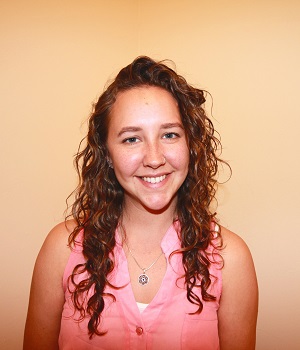 Alicia, a twenty-four year old East coast native, began her writing journey in elementary school with fictional short stories. Her love for writing about foreign people and places continued throughout the rest of her school days, but really began to take off once she graduated college. With a Philosophy degree under her belt, and an aching feeling of wanderlust, she packed up her life and headed off on a solo cross-country road trip. She drove to California where she spent her time blogging her experiences, taking pictures, and exploring the beautiful state by car. After five and a half months, she eventually ended in Colorado where she will continue her love for writing, travel, and grand adventures.