Coronavirus – The Bright Side of Empty Sport Venues
With the ongoing concerns of coronavirus, sporting events from around the globe have had to adjust their routines and make difficult decisions in order to protect players, fans, and all that are involved.  The NBA has postponed the season, the Ivy League cancelled their conference tournament, professional soccer leagues have played in empty stadiums, and the state of Washington has employed a rule that states no more than 250 people may gather in one place.
The reality is such that March Madness may be played in empty or near empty arenas, the NBA playoffs may need to be postponed, and with so much unknown, the NHL, MLB, NFL, and other sporting events may be in jeopardy of playing games in empty venues.
The coronavirus is no joking matter.  But it's time to look at the bright side if our favorite sporting events are no longer filled with thousands of fans, but limited to just a few, if any.
Your tailgate party will have a great parking spot, plenty of room on the grill, and it's doubtful that you'll run out of guacamole.
If you're one of the few to attend a game, you probably won't have to yell, "Down in front!"
Your chances of recovering a foul bit hit into the stands have just increased dramatically.
The goalies and catchers will no longer be the only ones wearing masks.
If you're forced to stay home and drink a six-pack while watching your team instead of attending live, you've probably saved $87 in alcohol costs.
Instead of 50,000 fans doing the wave, it'll be less than a dozen of you doing the ripple.
Empty stadiums will seem a little weird at first, unless you're a Miami Marlins season ticket holder.
If basketball decides to return with limited spectators, not only will you be able to see your favorite NBA player's new shoes, you'll be able to hear them as well.
Your chances of getting on the Kiss Cam are really good now.
After all these years, you can finally afford courtside seats.
If you're quarantined and need to stay on the couch watching March Madness for a few weeks, you'll be just like the rest of us.
You won't need a large player head or cowbell to distract a free throw shooter. Just talk out loud during his follow-through.
The lines for food, beer, and the restroom shouldn't be much of an issue.
College kids are now forced to take their classes online, watch their team online, and find ways to entertain themselves online. How will they adjust?
It's just a coronavirus. Nobody said anything about issues with Dos Equis, Tecate, or Tequila for that matter.
The truth is that the coronavirus scares all of us.  It has locked down countries, crashed the stock market, emptied arenas, closed schools, and most importantly, taken lives.  In response, we must wash our hands, take precautions, adjust our daily routines….but not forget how to live, love, and laugh.
Images via dreamstime.com, russellstreetreportcom, ingoalmagazine.com, businessinsider.com, stlouispost-dispatch.com, nytimes.com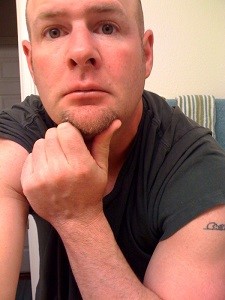 Alan Tapley is an educator, author, and blogger who has lived just outside of Boulder for the last twenty years.  His published work includes two novels, two children's books, a series of cartoons in the Minneapolis Star-Tribune, and multiple sports related articles. His love for family and the state of Colorado is only matched by one thing, his passion for sports.  The first baseball game he ever attended was at Wrigley Field, before there were lights.  At the final Bronco game at the old Mile High, he allegedly cut out a piece of his seat in the South stands.  But regardless of being here for the Avalanche's last Stanley Cup, the Rockies only World Series appearance, and all the Broncos' Super Bowl Victories, his wife never fails to remind him that he wasn't at the University of Colorado in 1990, like she was.  The year the Buffs football team won the National Championship.