Confessions of a Bronco Fan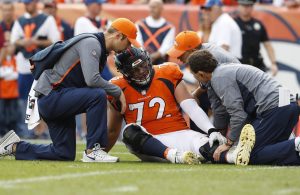 It was only two years ago that the Broncos were hoisting the Lombardi Trophy as glitter rained down LoDo. Missing the playoff's last year was unfortunate, but most of Orange Country assumed that with another year of growth in Trevor Siemian, the rise of Paxton Lynch, a few coaching changes, and Von Miller and company, Denver would again challenge for supremacy.  But after an eight-game losing streak filled with turnovers, blow-outs, and eventual playoff elimination, the real challenge was whether I could survive the rest of the season. Confessions of a Bronco fan:
I became upset that NFL regulations wouldn't allow an alternative game to be on the other channel, just in case the Broncos were getting blown out again and I wanted to check my options.
I thought Siemian would be another Tom Brady until all that turnover trouble. Then I thought Lynch would be the answer until I realized he was a bust. I even slightly believed that Brock Osweiler would come save the day.  But after 13 games I wish we had never released Kyle Sloter.
Truth be told, I was happy that the Bronco game was on a Thursday this week so it wouldn't ruin my weekend.
If it weren't for those issues at quarterback, offensive line, tight-end, special teams, coaching, ball security, penalties, and management, we could have been a playoff team.
I no longer can tolerate watching the Broncos live this season, but I'm still willing to check updates on my phone and DVR the game just in case they turn it around.
I have hope that next year's squad should fare much better as our schedule eases with a last place finish. But can it get easier than the Giants, Bengals, Jets, and Colts, in arguably the weakest division in football?
I can deal with the fact that Peyton Manning is retired, but I'm beginning to wonder if Tim Tebow could still help.
I know in my heart that losing helps the Broncos draft selection, but I still can't help rooting for the Orange and hope Elway simply trades up. To hell with fiscal responsibility, it's not my money.
I've convinced myself that every team we lost to was a Super Bowl contender and every team we defeated was immensely underrated.
These last two games with our solid running game, emphasis on ball security, and lights-out defense, THAT'S THE REAL BRONCOS!! It has zero to do with the fact that we played the Jets and Colts. Zero.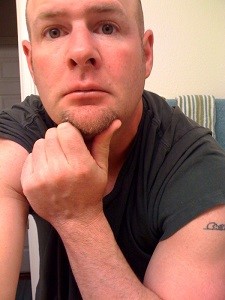 Alan Tapley is an educator, author, and blogger who has lived just outside of Boulder for the last twenty years.  His published work includes two novels, two children's books, a series of cartoons in the Minneapolis Star-Tribune, and multiple sports related articles. His love for family and the state of Colorado is only matched by one thing, his passion for sports.  The first baseball game he ever attended was at Wrigley Field, before there were lights.  At the final Bronco game at the old Mile High, he allegedly cut out a piece of his seat in the South stands.  But regardless of being here for the Avalanche's last Stanley Cup, the Rockies only World Series appearance, and all the Broncos' Super Bowl Victories, his wife never fails to remind him that he wasn't at the University of Colorado in 1990, like she was.  The year the Buffs football team won the National Championship.