Colorado Rockies – Business as Usual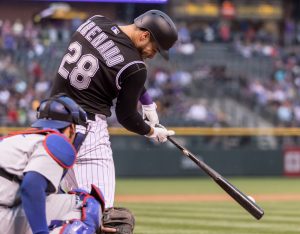 Like sipping a cold microbrew in the cheap seats at Coors Field, I can still taste the success of last year's Colorado Rockies.  With a 87-75 record and our first playoff game in almost ten years, Spring couldn't come soon enough.  I doubted the Monfort family, I didn't want to "trust the process", but the organization proved me wrong.  The 2018 Rockies brought almost everyone back and even opened up their wallet to sign the top reliever in baseball, Wade Davis, to a huge contract. Blake Street is booming, roof top bars are stocking up, kids are dusting off their gloves, but there's one problem.  Showbiz is a show business.
Charlie Blackmon signed a one year/$14 million deal to stay with the Rockies in 2018, but after hitting .331 with 37 HRs and 104 RBIs Blackmon will be a free agent in 2019 and looking to get paid.  While Charlie would probably give the Rockies a hometown discount, it's hard to see the Rockies matching what a Yankees or Red Sox may offer.
DJ LeMahieu has turned himself into an All-Star and Gold Glover after hitting well over .300 for the past few years.  But the second baseman is also a free agent in 2019, and after making $8.5 million this year he'll be looking for a substantial raise after the season.  Considering that the Rockies have a top prospect named Brendan Rodgers who is projected as a shortstop or second baseman, LeMahieu is probably gone.
Starting pitchers Jon Gray, Jeff Hoffman, Kyle Freeland, Tyler Anderson, and Antonio Senzatela all have very team-friendly, longer-term contracts that keep the rotation young and affordable for at least the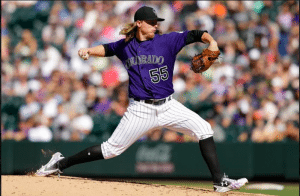 next three years.  But after the Chicago Cubs signed former Rockies pitcher Tyler Chatwood to a 3yr/$38 million contract this off-season after posting a record of 8-15 with an ERA of 4.69, it's difficult to see Colorado locking anyone up long-term, even Gray.
And what about Nolan Arenado?  The good news is that Arenado's contract has him eligible for arbitration in 2019 after making $17.5 million this season, meaning the Rockies could retain him for one more year.  But with Bryce Harper asking for 10yrs/$400 for his next contract, even the Rockies new television agreement may not be able to keep Nolan here for the long-term, making him trade bait.
Add the fact that Carlos Gonzalez is on a one-year-to-prove-yourself contract, Mark Reynolds and his 30 HRs have been replaced by prospect Ryan McMahon, and the Rockies will do anything to dump Ian Desmond's contract if he struggles again this year the Rockies may look very different next season and thus, only have one option.  As Jake Taylor so elegantly stated in the classic baseball movie Major League, they need to win the whole f***ing thing.
Images via BaseballProspectus, NYTimes, OrangeCountyRegister, JustFantasyBaseball, 5280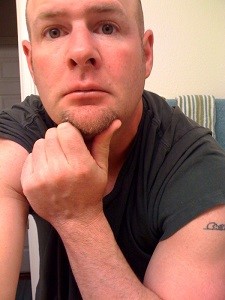 Alan Tapley is an educator, author, and blogger who has lived just outside of Boulder for the last twenty years.  His published work includes two novels, two children's books, a series of cartoons in the Minneapolis Star-Tribune, and multiple sports related articles. His love for family and the state of Colorado is only matched by one thing, his passion for sports.  The first baseball game he ever attended was at Wrigley Field, before there were lights.  At the final Bronco game at the old Mile High, he allegedly cut out a piece of his seat in the South stands.  But regardless of being here for the Avalanche's last Stanley Cup, the Rockies only World Series appearance, and all the Broncos' Super Bowl Victories, his wife never fails to remind him that he wasn't at the University of Colorado in 1990, like she was.  The year the Buffs football team won the National Championship.