Colin Kaepernick – Apology Accepted?
Following the tragic death of George Floyd and subsequent protests that have erupted across the country, Commissioner Roger Goodell issued a statement last week in which he apologized on the behalf of the owners and the league for failing to support the NFL players' right to protest, specifically referring to those who knelt in protest back in 2016.
"We, the NFL, condemn racism and systematic oppression of Black People.  We, the NFL, admit we were wrong for not listening to NFL players earlier and encourage all to speak out and peacefully protest.  We, the NFL, believe Black Lives Matter." Goodell would say.  The statement would later acknowledge the importance of the player protest and its specific focus on police brutality.
The name Colin Kaepernick was never mentioned.
Kaepernick first started his protest in the early season of 2016 in which he would kneel during the National Anthem with the direct intent to shed light on social justice, including police brutality.  At the time, many misunderstood the message, accused the backup quarterback of trying to draw attention to himself, and considered it an isolated incident.  After all, he was a millionaire quarterback in the NFL.  What does he have to protest about?
The protesting eventually subsided, and the NFL went back to work, but Kaepernick never played another down of football. The rationalization was that a 30-year-old backup quarterback with a high salary just was not worth a roster spot. After all, Kaepernick had just gone 1-10 his last season starting with the San Francisco 49ers, had recently been replaced by journeyman Blaine Gabbert, and was a public relations nightmare. It wasn't about racism or systematic oppression; it was about ability.
As Denver Broncos head coach Vic Fangio would say, "I don't see racism at all in the NFL, I don't see discrimination in the NFL."
A locker room full of diversity and a team fighting for one purpose—how can we call football racist?  Just because the league has only three black head coaches and two black GMs?  Just because the owners are all white?  Just because the owners shutdown a little protest?  Just because most the league thought Lamar Jackson could be better suited as a wide receiver?  Or the admission of the Rooney Rule, which forces teams to at least interview one person of color for head coaching or head office jobs, and by rule itself, implies that the league discriminates in its hiring practices?
Fine.  But there is no racism or systematic oppression in the NBA.  Not anymore.
Long gone are the days of only playing for the Harlem Globetrotters, Bill Russell being traded to the only team willing to start him, and Donald Sterling tape recordings. Steph Curry and others can show up in "I Can't Breathe" t-shirts to honor Eric Garner, James Harden can wear a hoodie for Trayvon Martin, and while the league can technically fine them for it, they generally decide not to.  Although blacks are still underrepresented in ownership, GMs, and coaching numbers, the league is practically racism free.  Not including the Sterling Brown incident, the racist words spray painted outside of Lebron's Brentwood estate in Los Angeles, or the suggestion from Laura Ingraham that Lebron "Just shut-up and dribble."
Tennis may not be the best example as Serena Williams boycotted Indian Wells for years after alleged racial slurs came her way in 2001.  And Jeff Blake was just minding his own business when a cop tackled him in front of the Grand Hyatt in Manhattan after a case of mistaken identity back in 2015.  But presumably, the dress code of wearing all white at Wimbledon is based on British Royalty's loathing of sweat stains, not a statement of race.
Even baseball, the sport that kept blacks out of the league until Jackie Robinson in 1947, still only has 7.7% of today's players in the sport, and very few black managers, GMs, or majority owners.  As a league, MLB failed to join in the protesting back in 2016 as Baltimore outfielder noted the lack of black athletes as the issue.
"In football, you can't kick them out.  You need those players. In baseball, they don't need us," Jones would say. "Baseball is a white man's sport."
Back to Colin Kaepernick.  Roger Goodell apologized on behalf of the league, Kaepernick pledged over a million dollars of his own money to help fight social injustice, he warned of police brutality and racism in society, protested peacefully, and despite having 58 career starts with 72 TDs, 12,000 passing, and 2,300 yards rushing, never got another chance in the NFL.
One can argue that, like Drew Brees, the way in which Colin Kaepernick protested offended you.  And one can argue that Kaepernick's lack of employment is due to a regressing skill set and not racism or systematic oppression.  But like the NFL, the owners, and Roger Goodell, you can no longer argue about the intent or importance of his message.
Images via al.com, cbsnews.com, npr.com, huffpost.com, blacktennispros.com, kcfastpitch.com, latimes.com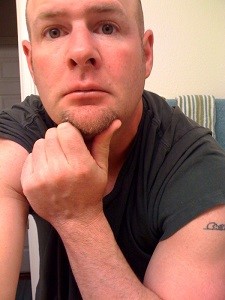 Alan Tapley is an educator, author, and blogger who has lived just outside of Boulder for the last twenty years.  His published work includes two novels, two children's books, a series of cartoons in the Minneapolis Star-Tribune, and multiple sports related articles. His love for family and the state of Colorado is only matched by one thing, his passion for sports.  The first baseball game he ever attended was at Wrigley Field, before there were lights.  At the final Bronco game at the old Mile High, he allegedly cut out a piece of his seat in the South stands.  But regardless of being here for the Avalanche's last Stanley Cup, the Rockies only World Series appearance, and all the Broncos' Super Bowl Victories, his wife never fails to remind him that he wasn't at the University of Colorado in 1990, like she was.  The year the Buffs football team won the National Championship.