Cheesman Park: A Place For Beauty, Ghosts And Fun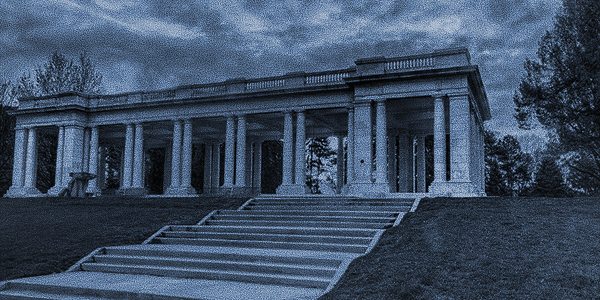 There are a lot of great things about living in Denver, but one of my favorite parts is all the public parks. From City Park (great for an evening jog), to Confluence park (ideal for a good book and view of the city), Civic Center park (where all the best food trucks are) and more, Denver's park scene is on point.
That said, my absolute favorite park in Denver is Cheesman park! Located near Capital Hill between 13th Ave and 8th Ave, Race St and Humboldt St, this park offers 80.7 acres of space to play in, is open from 5:30am-11pm daily and is one of the most scenic places in town!
From picnickers, to frisbee players, volley ball enthusiasts to hippies and artists, Chessman Park has had something to offer everyone for over a century! I simply cannot tell you how many times I have wandered that way in the morning to catch a few early golden rays while I write my list of things to do for the day. Or how many times I've ended up there on a Saturday afternoon to lounge around under one of the enormous trees and read a good book.
Cheesman park has more to offer park goers than just a beautiful place to hang out however. It is also a great spot for history lovers and ghost hunters alike! Why? Because it was built right on top of a not entirely excavated cemetery! No I'm not kidding.
So the story goes, back in 1858 the area that is now known individually as Cheesman Park, Denver Botanic Gardens and Congress Park, was set aside to be used as a cemetery known by the name "Mount Prospect Cemetery". Then, between the years of 1860 to 1889, thousands of people (mostly those who had suffered from horrifying diseases like typhoid due to the overcrowding and unsanitary conditions in Denver at the time),were laid to rest there. Come the year 1890 however, Congress authorized the city to vacate the cemetery, having other plans for the space.
It wasn't until a few years after this authorization though (in 1893 to be exact), that the actual excavations of the bodies and graves began. A morbid job in-and-of itself, however, it was made worse by the fact that the bodies exhumed were horribly mistreated. To this day the full extent of the damage is unknown, but we do know while being removed, bodies were hacked up (in order to be passed off as several bodies as apposed to one, thereby cutting the worker's work in half), trampled on, robbed of items they were buried with, etc. We also know that because of this cruelty and dishonesty, there are hundreds of unaccounted for graves and bodies still residing just underneath the surface of the area today.
Regardless of this fact however, work to convert the cemetery to a park continued and in 1910 Cheesman Park was completed, including the iconic marble pavilion Mrs. Walter S. Cheesman had built in memory of late Husband Walter Scott Cheesman (who died in 1907 before the parks' completion and who played an integral role in the the development of early Denver).
Now Cheesman Park is a place beloved by many. It truly is one of the most unique parks in Denver and offers both views and history to rival many of the best parks in America. That said, if you haven't already been, I suggest you get yourself over to check it out ASAP. Perhaps take a lunch and enjoy the view, take a look around the huge pavilion and even keep an eye out for ghosts at dusk. Best case you'll be one of the lucky ones and see something magical and worst case you'll still get to enjoy a lovely afternoon in one of Denver's finest public parks!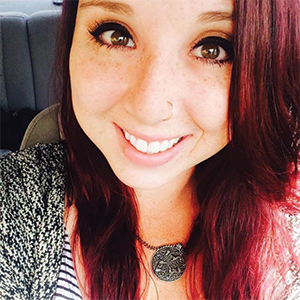 Jade was born and raised in Denver, Colorado. She grew up wandering16th street mall, relaxing near the Platte River, frequenting local coffee shops and music venues and learning all the ins and outs of the city she loves. Later she attended Metropolitan State University of Denver where she attained her BA in Philosophy, Minor in Psychology and Concentrations in both English Literature and Women's Studies. Additionally, while still in school Jade began her freelance writing career which,
four years later
, is now her full-time occupation. She also loves to travel the world, explore new places and take time to connect with and learn about the world around her. Not to mention she is nearly always down for a glass of wine and a good conversation. In short, Jade is full of energy and happiness, and has a deep passion for learning all she can about how best to enjoy and live life via history, reflection and a positive outlook towards the future.