Charlie Blackmon – One of a Kind?
Charlie Blackmon is heading to All-Star weekend on a tear. Representing the Colorado Rockies, his 20 homers earned him a spot in the home run derby, while his .319 batting average and lead-leading 117 hits, a place in right field. Blackmon does everything. He leads off, drives in runs, the crowd adores him, and of course, there's that beard. He is one of a kind.
Or is he?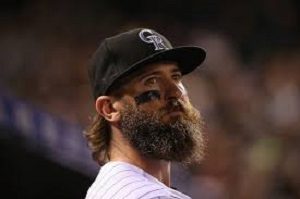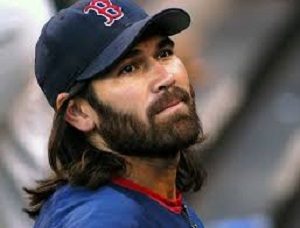 Johnny Damon was the original Charlie Blackmon with hair that flowed to his shoulder, a beard that seemed to grow daily, and plenty of dirt on the uniform. But there is more to the similarities than just their look.
1) Johnny Damon wasn't the biggest guy in the league, but he made the most of his athletic ability. Listed at 6'2, 205 lbs., Damon batted left, threw left, and played in two career All-Star games. Charlie Blackmon is 6'3, 210 lbs., bats left, throws left, and is attending his second.
2) Damon showed incredible power for a lead-off hitter averaging 15 HRS, 74 RBIs, and 34 doubles for his career. Blackmon leads-off too, while holding career averages of 22 HRS, 73 RBIs, and 32 doubles in a role usually reserved for singles hitters.
3) Damon had tremendous speed that made him so dangerous on the base paths, and just as dynamic in the outfield. Over his 18-year career he stole 27 bases a season, and owned a fielding percentage of .988. Blackmon has averaged 25 stolen bases over his career, while his fielding percentage stands at .986.
4) Damon rarely drew a walk, preferring to swing away most the time. But obviously there are other ways to get on base, as apparent by his career on base percentage of .352. Blackmon approaches the leadoff spot in similar fashion, while his OBP sits at .350.
5) Damon was the hustle guy, the scrappy guy, always with the dirtiest jersey, always popular with the fans, and they called him the Caveman, a homage to his lengthy hair and long, scrubby beard. They call Blackmon, Chuck Nazty, for all the same reasons.
The similarities scream for a paternity test, but there is one area in which Blackmon falls behind. Johnny Damon has two World Series rings, including one with the Boston Red Sox that ended an 86-year curse, cementing his legendary status. Blackmon has some time on his side, but if the quirky new superstar really wants to make a name for himself it won't be with home run derbies or twitter accounts for his beard. It will be with clutch playoff appearances, and hopefully a ring.
Images via pinterest and ScoreBoredSports.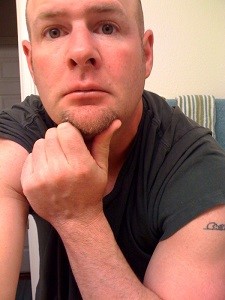 Alan Tapley is an educator, author, and blogger who has lived just outside of Boulder for the last twenty years.  His published work includes two novels, two children's books, a series of cartoons in the Minneapolis Star-Tribune, and multiple sports related articles. His love for family and the state of Colorado is only matched by one thing, his passion for sports.  The first baseball game he ever attended was at Wrigley Field, before there were lights.  At the final Bronco game at the old Mile High, he allegedly cut out a piece of his seat in the South stands.  But regardless of being here for the Avalanche's last Stanley Cup, the Rockies only World Series appearance, and all the Broncos' Super Bowl Victories, his wife never fails to remind him that he wasn't at the University of Colorado in 1990, like she was.  The year the Buffs football team won the National Championship.