Camp for Free in Colorado
You know what I love? Camping. You know what I don't love as much? Paying as much as I would for a hotel room for a night! Luckily, there are plenty of free campsites in and around the front range, and we've compiled some for you to get you started!
West Magnolia Ridge
602-610 County Highway 132-W
Nederland, Colorado
GPS: 39.946961, -105.517587
Elevation: 8711′
If you can brave rough camping accessed by a currently washed-out road, you're in for a treat. This site is near Nederland and many hiking trails with sweeping views of the forests and mountains. Pets are allowed, and even encouraged, as in previous seasons there have been some issues with rowdy neighbors. No amenities.
Allenspark
Road 1161
Lyons, Colorado
GPS: 40.175811, -105.526469
Elevation: 8645′
The road to this campsite is rated as rough, but that's not enough to dissuade other campers. This site is crowded on weekends, so go early as it's first come, first served. It's very close to RMNP and has a nice stream and lovely views of the forest. This site is recommended for pickup RVs and passenger cars with tents. No amenities.
Beaver Reservoir Road
Ward, Colorado
GPS: 40.11423, -105.50478
Elevation: 8921′
This campsite is just around the corner from Brainard Lake and other RMNP attractions. The Reservoir is privately owned unfortunately, but the forest is relatively quiet, and you won't have as many neighbors at this lesser-known campsite than at the paid sites nearby. Pets are welcome, and this site is ideal for both tents and RVs. Dirt access road is usually well-graded, but always check ahead to be sure you won't need a 4X4 vehicle to make it! No amenities.
For more information: https://www.campendium.com/beaver-reservoir
Vasquez Ridge
County Hwy 7
Winter Park, CO 80482
303-541-2500
970-295-6600
Elevation: 9265'
GPS: 39.9022, -105.8046
This site can be reached by 2 or 4 X 4 vehicles, but some sites are a bit rougher than others. This is an ideal spot for hammocks, tent camping, and truck campers. It can get busy so make sure to get in early! You're very close to Winter Park and all it has to offer, as well as beautiful pine forest for hiking and a wilderness area. Pets are allowed, no amenities.
Stillwater Pass
County Highway 4
Grand Lake, Colorado
GPS: 40.21805, -105.887141
Elevation: 8724′
If you're looking for easier access, this road is smoother for lower carriage cars. It's typically crowded but clean, with pit toilets at several locations. This is a very high elevation site and a bit out of the way, but it's worth the drive. Pets are welcome, and keep an eye out for ATV traffic the local moose population!
Williams Fork Reservoir
County Hwy 33
Parshall, CO 80468
Elevation: 7864'
GPS: 40.0068, -106.2218
This pleasant reservoir site has tables, fire rings, a vault toilet at the entrance, and boat ramps for spending the day on the water. Watch for fishers and hunters. There isn't much shade, so bring sunscreen and bug repellent! This is a great place for stargazing. Pets welcome.
Remember to always check fire restrictions in area on the National Forest Service website! If fire danger is high, don't make a fire or you may burn down the county! And always be respectful and practice Leave No Trace by packing out your trash.
Happy Camping!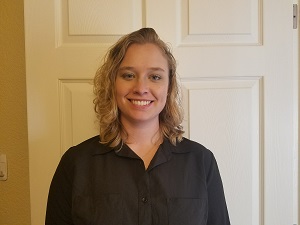 Bergen is an animal lover, arts and crafts dabbler, and board game enthusiast.In her free time she likes to read, and she runs a horror review blog. She has lived in Colorado all her life, except for a year she spent studying abroad in Wales: she has been to 15 countries and three continents and has ambitions to make it to many more. People come from all over to go camping and hiking in the Boulder area, and she gets to do it every weekend! She looks forward to writing about one of her favorite topics.