Broncos vs Raiders: It Could Be All We Need to See
After a 6-10 season, the Denver Broncos and John Elway knew they had to make some changes.  The team said goodbye to Case Keenum, the coaching staff, Bradley Roby, Matt Paradis, and others.  In came an entire new coaching staff, a high-priced secondary, and a Super Bowl winning quarterback in Joe Flacco. 
The question is whether all the movement will lead to victories, or do the Broncos revert to the same team (with another new quarterback) that has gone 20-28 since winning the Super Bowl back in 2015?   
Generally, one game does not a season make.  But in this case, with an opening-season matchup against the Raiders in Oakland, I beg to differ.  Game one against the Raiders will undoubtedly be a microcosm of a season to come.
And here are eight reasons why.
1)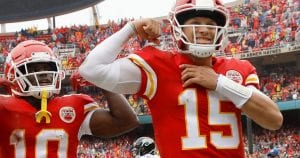 IT'S A DIVISION GAME – The Oakland Raiders went 4-12 last season and finished dead last in the AFC West.  If the Broncos can't beat the hapless Raiders, do you really think they have a chance against Kansas City and San Diego?  Me neither.
2)      IT'S A WINNABLE ROAD GAME – Denver finished 3-5 on the road last season but were only 4-12 in road games over the last two years.  This may be a different team, but if the Broncos can't win a road game against a lousy Raider squad, how are they going to fare in week three in Green Bay, week ten against the Vikings, or week thirteen versus the Texans?  This could be a must win.
3)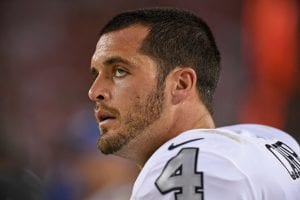 IT'S DEREK CARR – The NFL is filled with talented quarterbacks.  Derek Carr isn't one of them.  Carr's quarterback rating was 27th in the league last year.  If the Broncos can't beat Derek Carr, the season could look rough when they face Aaron Rodgers, Andrew Luck, or Pat Mahomes.
4)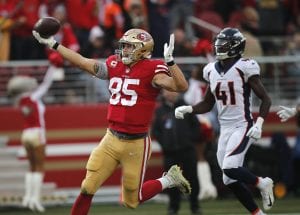 THE TIGHT END ISSUES – Opposing tight ends had a field day against the Broncos last season.  San Francisco 49ers George Kittle had seven catches for 210 yards, Travis Kelse went for six grabs and 79 yard receiving, and Oakland's Jared Cook torched the Broncos for seven more along with 75 yards receiving.  Cook is gone.  If the Broncos can't stop Darren Waller, who had only six catches all last season—game over.
5)      THE RAIDERS DEFENSE SUCKS – Last season, Oakland allowed 29.2 points a game, the worst in the NFL.  I understand that the Raiders have added a few new pieces, but if Joe Flacco, Phillip Lindsay, Courtland Sutton, our new first-round draft pick tight-end, and our new offensive coordinator Rich Scangarello, can't score against Oakland, best of luck week two when the Chicago Bears come to town.
6)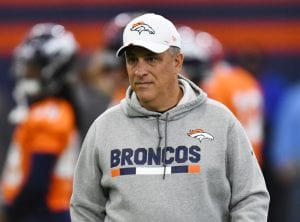 THE COACHING DEBUT OF VIC FANGIO – Vance Joseph seemed overmatched the last few seasons against every coach in the league.  If Fangio can't get his team to perform against Jon Gruden, a coach that took a ten-year hiatus and hasn't won a season opener since 2005, he won't outsmart many others on the schedule either.
7)      PROTECTING THE QUARTERBACK – It's unclear whether Joe Flacco is closer to the Super Bowl MVP quarterback that he was in 2013 or last year's version that lost his job to a rookie, but either way, the offensive line needs to give him time. We should know after game one whether Dalton Risner makes a difference, Connor McGovern can snap a ball, or Garett Bolles can stop holding.  Otherwise, work on your Peyton Manning slide technique Flacco!
8)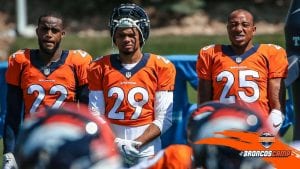 SECONDARY OR SECOND THOUGHTS – Chris Harris, Kareem Jackson, and Bryce Callahan will make a combined $22 million this season.  They don't need to shut down Oakland's Antonio Brown in game one, but they need to make life difficult.  If not, Tyreke Hill (KC), Odell Beckham Jr. (CLE), DeAndre Hopkins (HOU), and others on the schedule will make life difficult for them later.
Is it fair to judge Denver, the coach, the staff, the quarterback, and John Elway based on the first game of the season?  Probably not.  But a loss would mean that it's going to be a long season, and we may want to start prioritizing our Sundays a little better.
Images via heavy.com, dallasmorningnews.com, mercurynews.com, yahoosports.com, nationalfootballpost.com, reddit.com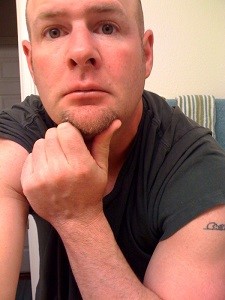 Alan Tapley is an educator, author, and blogger who has lived just outside of Boulder for the last twenty years.  His published work includes two novels, two children's books, a series of cartoons in the Minneapolis Star-Tribune, and multiple sports related articles. His love for family and the state of Colorado is only matched by one thing, his passion for sports.  The first baseball game he ever attended was at Wrigley Field, before there were lights.  At the final Bronco game at the old Mile High, he allegedly cut out a piece of his seat in the South stands.  But regardless of being here for the Avalanche's last Stanley Cup, the Rockies only World Series appearance, and all the Broncos' Super Bowl Victories, his wife never fails to remind him that he wasn't at the University of Colorado in 1990, like she was.  The year the Buffs football team won the National Championship.