Broncos Prediction – Did You Say Playoffs?
Whether it's facing rookie quarterbacks, unknown entities, or a coach that hasn't blown a whistle in nine years, here's predicting what looks to be an unpredictable season for the Orange and Blue.
Seattle Seahawks – The Seahawks (9-7) cleaned house after missing the playoffs and are replacing ten starters from last year's squad.  No more Michael Bennett, Richard Sherman, Jimmy Graham, and All-Pro Earl Thomas is a holdout.  Russel Wilson could beat the Broncos by himself, but with banged up receivers, rookie running backs, and a hyped-up home crowd with lofty aspirations, the Broncos win a close one. (Record 1-0).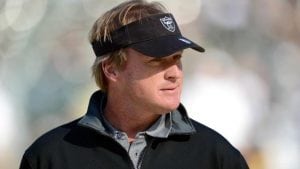 Oakland Raiders – Jon Gruden's last coaching job was nine years ago, Khalil Mack is in Chicago, and Derek Carr (22 TDs/13 INTs) regressed a bit last season.  The Raiders (6-10) may improve, but it could take a season.  The Broncos win comfortably. (Record 2-0).
@ Baltimore Ravens – The Ravens (9-7) have the same plan every season.  Play lights-out defense and let Joe Flacco throw the ball.  Baltimore could be ripe for the upset after starting the season playing Buffalo and Cincinnati, but the Broncos were horrible on the road last year and that trend may continue. (Record 2-1).
Kansas City Chiefs – The Chiefs (10-6) were willing to get rid of Alex Smith (26 TD/5 INT) because of their supreme confidence in young quarterback Pat Mahomes (0 TD/1 INT).  The Broncos are much improved, but they're not ready for Kareem Hunt, Tyreek Hill, Travis Kelse, and deep ball throws to Sammy Watkins…even at Mile High. (Record 2-2).
@New York Jets – The Jets (5-11) overachieved with solid defense and terrific quarterback play from Josh McCown last season, but they still lost 9 of their last 11.  Sam Darnold looks like the franchise quarterback the team needs, but he'll just look like a rookie to the Broncos D-Line. (Record 3-2).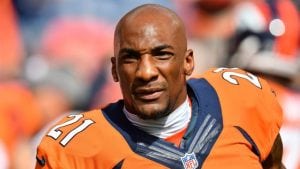 Los Angeles Rams – The Rams (11-5) added Ndamukong Suh, Marcus Peters, Aqib Talib, and Brandon Cooks to a team that already had Todd Gurley, Jared Goff, and Aaron Donald.  We're screwed. (Record 3-3).
@Arizona Cardinals – Arizona (8-8) has a new coach, a new quarterback, but an old, familiar face with the return of running back David Johnson.  I'm guessing that Sam Bradford will be too injured by week seven, and Josh Rosen will be too raw.  Broncos win by a field goal. (Record 4-3).
@Kansas City Chiefs – If we can't beat the Chiefs at Mile High, we sure aren't going to beat them at Arrowhead.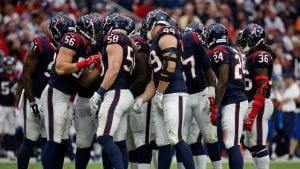 (Record 4-4).
Houston Texans – Houston (4-12) looks like an easy win for the Broncos based on their record. But add DeShaun Watson and JJ Watt to the lineup and Denver is in trouble. (Record 4-5).
@Los Angeles Chargers – The Chargers went 9-7 after losing their first four last season.  Rivers and Company usually underachieve, and It never feels right saying this could be the Chargers year, but with Joey Bosa, Melvin Ingram, Melvin Gordan, and Keenan Allen, it just might be. (Record 4-6).
Pittsburgh Steelers – The Steelers (13-3) have Ben Roethlisberger, Antonio Holmes, Le'Veon Bell, and make every road game feel like a home one with Steeler Nation.  Unless Mason Rudolph starts, Denver is in trouble. (Record 4-7).
@Cincinnati Bengals – The Bengals (7-9) were last in total offense in 2017, continue to throw out Andy Dalton at QB, and spiced things up by drafting a center with their first pick.  If the Broncos are 4-7 at this point, with a four-game losing streak, this will be for Vance Joseph's job.  (Record 5-7).
@San Francisco 49ers – Am I the only one that doesn't believe in the Niners (6-10), or Jimmy Garoppolo's resurrection?  Last year's five game winning streak was impressive, but I like the Broncos in this one. (Record 6-7).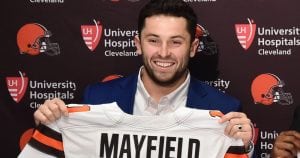 Cleveland Browns – Cleveland (0-16) will probably win a few games this year, and Baker Mayfield will probably be the starter by week 14, but if Denver loses at home to the Browns, neither coach will be on the sideline next season. (Record 7-7).
@Oakland Raiders – History tells me that the Raiders will be much improved by this part of the season under Chucky.  But history also tells me that the players will stop playing for him after a season of verbal abuse.  Look for Denver to sweep the series. (Record 8-7).
Los Angeles Chargers – The Chargers will either need the victory to better position themselves in the playoff race, or rest starters with their seed all locked up.  I'm betting on the latter. (Record 9-7).
Images via zimbio.com, desmoinesregister.com, nesn.com, rantsports.com, usatoday.com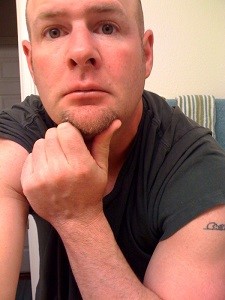 Alan Tapley is an educator, author, and blogger who has lived just outside of Boulder for the last twenty years.  His published work includes two novels, two children's books, a series of cartoons in the Minneapolis Star-Tribune, and multiple sports related articles. His love for family and the state of Colorado is only matched by one thing, his passion for sports.  The first baseball game he ever attended was at Wrigley Field, before there were lights.  At the final Bronco game at the old Mile High, he allegedly cut out a piece of his seat in the South stands.  But regardless of being here for the Avalanche's last Stanley Cup, the Rockies only World Series appearance, and all the Broncos' Super Bowl Victories, his wife never fails to remind him that he wasn't at the University of Colorado in 1990, like she was.  The year the Buffs football team won the National Championship.