Broncos New Look – I'm Not Drinking the Kool-Aid
As a fan I spent many seasons in the South Stands cheering on the Denver Broncos.  Donning a tattered Steve Atwater and holding a local microbrew, I bled orange and blue.  Through the good years with John Elway, Peyton Manning, and Von Miller.  And the bad of Josh McDaniels, Rahim Moore, and Paxton Lynch.
Throughout it all, I trusted the Broncos. My cup was half full, filled with the positive expectations of seasons to come.
But I don't see it.  I would love to believe that the issues of the last few seasons were primarily coaching and quarterback play, but that seems too simple.  That our offensive could be fixed with a veteran QB, a free-agent lineman, and a few draft picks, but I don't buy it.
My orange and blue colored Kool-Aid is not tasting right.  And here are five reasons I think the Broncos are in big trouble for 2019-20.
Quarterback – Even at 34 years of age and coming off an injury, I can admit that Joe Flacco is an upgrade to Case Keenum, Trevor Siemian, Paxton Lynch, or any other quarterback we've had in the past few seasons. But since Flacco turned 30, his win/loss record is 24-27 with 46 interceptions.  Flacco's QBR has him rated as the 18th best QB in the league, which seems about right.  The problem is that Tom Brady, Patrick Mahomes, Ben Rothlisberger, Andrew Luck, and Philip Rivers are rated higher, and all play in the same conference as Denver.

Wide Receiver – Our number one receiver, Emmanuel Sanders, is 32 years old, coming off a torn Achilles, has a big contract, and could likely be released before the season in a money-saving move. Which leaves second-year man Courtland Sutton, with his pedestrian four-touchdown rookie season, and DaeSean Hamilton, who caught half as many.

Offensive Line – On paper it looks like the O-line was a major upgrade with the big free-agent signing of Ja'Waan James, the second-round draft pick of Dalton Risner, and the coaching upgrade of Mike Munchak. But Garett Boles is a walking-holding-call, Ron Leary can barely stand up, and Matt Paradis has been replaced by Connor McGovern.  To put it in perspective, Paradis had a rating of 79 last year, which was 12th in the league for all offensive lineman.  Boles was at 70.7.  McGovern was 58.3.  Now we are asking the line to learn a new scheme, protect a stationary quarterback, stay healthy, and do it all without help from first-round tight end Noah Fant, since he isn't paid to block.
Run Defense – The good news is that Vic Fangio's Chicago Bears were the top-rated run defense in the league last year, and he's with us now. The bad news is that Denver was ranked 22nd against the run and we got exposed all last season.  Fangio and a new scheme should help, but unless you think third-round draft pick, Dre'Mont Jones (DL/Ohio State), or fifth-round selection, Justin Hollins (LB/Oregon), are the answer, Denver did nothing else to solve the concerns in the middle.
Coaching – I get that you didn't like Vance Joseph, and again, it looks like an obvious upgrade with head coach Vic Fangio, defensive coordinator Ed Donatell, offensive coordinator Rich Scangarello, and a whole new staff. But I'm allowed to be nervous with Fangio, who has NEVER been a head coach before.  A defensive coordinator teaching a new scheme while the team adjusts to fresh faces like CBs Bryce Callahan and Kareem Jackson, not to mention, Scangarello, who I believe is the 97th offensive coordinator we've hired since Elway became the GM.
Maybe my Kool-aid just needs a whole lot more sugar, but I just don't see it.  Kansas City and San Diego are challenging enough.  But with road games against Green Bay, Indy, Minnesota, and Houston…my lucky Atwater jersey just isn't going to be enough this season.
Images via amazon.com, washingtonpost.com, denverpost.com, msn.com, usatoday.com, cbs.denver.com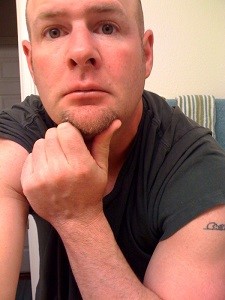 Alan Tapley is an educator, author, and blogger who has lived just outside of Boulder for the last twenty years.  His published work includes two novels, two children's books, a series of cartoons in the Minneapolis Star-Tribune, and multiple sports related articles. His love for family and the state of Colorado is only matched by one thing, his passion for sports.  The first baseball game he ever attended was at Wrigley Field, before there were lights.  At the final Bronco game at the old Mile High, he allegedly cut out a piece of his seat in the South stands.  But regardless of being here for the Avalanche's last Stanley Cup, the Rockies only World Series appearance, and all the Broncos' Super Bowl Victories, his wife never fails to remind him that he wasn't at the University of Colorado in 1990, like she was.  The year the Buffs football team won the National Championship.