Bronco Nation – Why So Negative?
The frustration is mounting in Bronco Country as Denver is off to its worst start in twenty years. Last Sunday's 27-16 loss to the Green Bay Packers has the team winless after three games and losers of seven-in-a-row if you go back to last season.
Admittedly, the team was not prepared in week one against the Silver and Black. Week two was more of a fluke loss as the Chicago Bears needed a bad call from a referee, a fourth-down conversion, and a 53-yard field goal—all in the last 30 seconds of play—to pull out the victory.  As for Green Bay, Denver has never won at Lambeau Field.
So, instead of everyone being so negative about this rough start, let's look at some positives.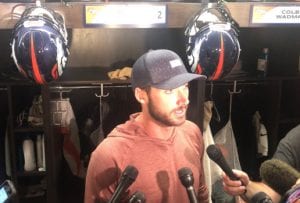 DENVER HAS FINALLY SOLVED ITS QB ISSUES – No more Paxton Lynch, no more Trevor Siemian, no more Case Keenum.  With Joe Flacco, the team finally has a quarterback who's not a liability.  I mean, sure he's thrown a couple of picks, fumbled twice, and been sacked 11 times, but the 34-year-old professional has been accurate and solid at the helm.  Ironically, Flacco's decent play at quarterback and the team's 0-3 start kind of implies that our issues have always been bigger than just the signal caller.  I digress.  Flacco's slightly-above-average play will suffice until his heir-apparent, Drew Lock, is called upon.  Wait.  Lock is on injured reserve with a bad thumb?  Fine.  It'll be Flacco for now, and our backup, Brandon Allen, available when called upon.  Wait.  Who the hell is Brandon Allen???
THE OFFENSIVE LINE IS MUCH IMPROVED – John Elway has done a nice job of fixing what was a major weakness last season.  Picking up highly regarded Ja'Wuan James via free agency, drafting Dalton Risner, and promoting Connor McGovern to starting center to work along with former first-round draft choice Garrett Bolles and veteran Ron Leary, patches a lot of holes.  Hold on.  No, not you Garrett.  James has already missed two games after signing a lucrative contract, Bolles is leading the league, again, in holding penalties, McGovern has had issues snapping the ball, and has anyone seen Ron Leary??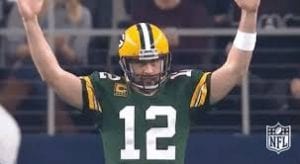 AT LEAST THE DEFENSE IS PLAYING WELL – I know that Von Miller and Bradley Chubb still don't have a sack—nor does the entire team for that matter—but creating turnovers is what Vic Fangio's defense is all about.  Wait.  None of those either?  Well, stats don't lie.  When it comes to points allowed, we're number sixteen baby!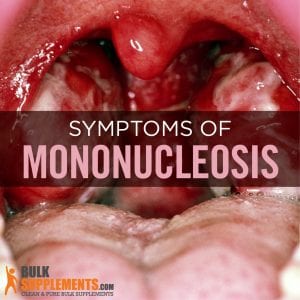 BUT YOU HAVE TO ADMIT THE COACHING CHANGES HAVE MADE A DIFFERENCE – Okay, the offensive brilliance of Rich Scangarello hasn't wowed the league as the Broncos have averaged only 15.3 point per game.  Which is only better than a NY Jets team that lost its starting QB to mono, and a Miami Dolphins team that's tanking on purpose.  And technically, Vic Fangio has never won a game as a head coach in the NFL.  But still, with Vance Joseph we were losing and undisciplined.  Now we're just losing.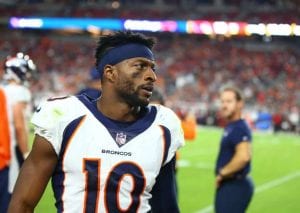 FINE. THE VETERANS WILL KEEP THIS TEAM FOCUSED – An 0-3 start can be tough on a young team with a new coach.  Von Miller will get these guys motivated once they figure out how to move him around and get him a sack or two.  Emmanuel Sanders will step up once they convince him that all of his targets aren't heading to Courtland Sutton and Noah Fant.  Maybe Bryce Callahan will keep this unit together once he exits the training room.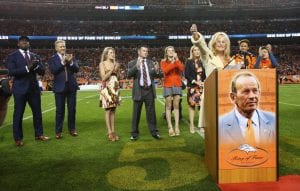 REGARDLESS OF THE SLOW START, OWNERSHIP WILL FIX IT – Aren't the Bowlen family suing each other for ownership rights to the franchise?  Didn't some of the siblings file a lawsuit claiming that their beloved father, Pat Bowlen, was "not of sound mind" when he wrote the family trust?
It's going to be a long season.
Images via cbs.denver.com, denverpost.com, 104.3thefan.com, msn.com, Coloradoan.com, bulksupplements.com, giphy.com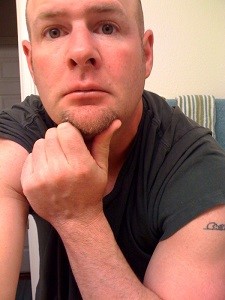 Alan Tapley is an educator, author, and blogger who has lived just outside of Boulder for the last twenty years.  His published work includes two novels, two children's books, a series of cartoons in the Minneapolis Star-Tribune, and multiple sports related articles. His love for family and the state of Colorado is only matched by one thing, his passion for sports.  The first baseball game he ever attended was at Wrigley Field, before there were lights.  At the final Bronco game at the old Mile High, he allegedly cut out a piece of his seat in the South stands.  But regardless of being here for the Avalanche's last Stanley Cup, the Rockies only World Series appearance, and all the Broncos' Super Bowl Victories, his wife never fails to remind him that he wasn't at the University of Colorado in 1990, like she was.  The year the Buffs football team won the National Championship.