Blake Street Tavern Hosts 2018 Denver Spring Tequila Tasting Festival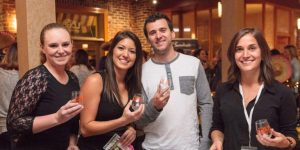 DENVER, COLORADO — Tequila enthusiasts embark on a journey with various brands in the 2018 Denver Spring Tequila Tasting Festival on May 19th. Get ready for a fun filled event for tequila fanatics and for those not yet a fan, get ready to be converted.
Blake Street Tavern will be the official venue for the tasting festival. is the center of every live action as one of the best sports bars in Denver. Enthusiastic food and drink lovers alike visit this award-winning bar and restaurant for an interactive experience where it is perfectly alright to scream for your favorite sports team shown on its large screens. The venue has also been the host of several Social Scene events.
Different tequila brands and representatives will come over to the event to educate attendees on their products. In turn, the guests can connect, taste and discuss their experience with each other during the festival. Some of these brands include Suavecito Tequila, Exotico Tequila, Sombra Mezcal, El Mayor Tequila, and so much more.
Package Includes
The 2018 Denver Spring Tequila Tasting Festival is a two-hour tasting with additional time alloted for VIPs. The package includes featured food and drink specials, special tequila giveaways (VIP), Lyft ride credits, and the chance to vote for the favorite brands for future event tickets. Portions of net proceeds will benefit a local charity.
The event will run from 4-6PM  for regular ticket holders. However, those who will purchase VIP tickets can start enjoying 30 minutes earlier. More time will be provided for them during the festival, and therefore more time to connect with the brands and tequila representatives.
Discounts are also available on Eventbrite. Just head over to this link to avail of these discounts with code DWF (Drink With Friends): https://goo.gl/v6wZFc
About Social Scene
Social Scene focuses on bringing together a great crowd and energy, partnering with venues, and giving them as much exposure on-premise and online, as well as brand awareness through social channels.
The company is about creating brand awareness for its affiliate venues and brands, as it continues to build relationships and memories for the attendees that come out and the venues and brands they engage with. To keep yourself updated with all the latest about Social Scene, visit its website at BeSocialScene.com. Say Hola to tequila this Spring!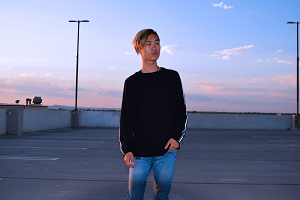 Erwin is raised and grown locally in Boulder. Born to be an adventurer, Erwin joined the Boy Scouts of America at the age of 12, conquered the frozen icebergs of Alaska and the narrow canyons of Utah, finally achieving the rank of Eagle Scout three days before his eighteenth birthday. Now a fourth year student double majoring in Economics and Philosophy at Colorado State University in Fort Collins, Erwin is still excited to experience the wonders of life both physically and spiritually. Erwin is interested to pursue a career in digital marketing and HR after his graduation in December, hoping one day to change the world for the better with the knowledge he obtained through his experiences. With a passion to learn, Erwin obtained "Inbound Marketing" certificate from HubSpot Academy, as well as learned computer languages like R, HTML, Javascript on his own. During his off time, you can bet Erwin will be reading his favorite philosophy books like "The Works of Aristotle" at Alley Cat cafe or grabbing an ice cold beer with friends at the Mayor of Old Town in Fort Collins.