Bites with Blondie: Running into 2019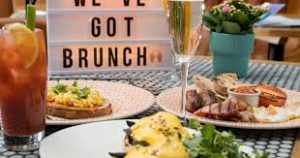 Cheers to 2019!
I know what you're thinking.
Katie, it's been 10 days since New Year's Eve. Stop popping champagne bottles.
But let's face it—I CAN'T STOP, WON'T STOP.
When one gets paid to do a job one loves, one must take it, and pop those bottles until they are gone! Which is exactly what I've done for the entire holiday season, long past the ball dropping in Times Square. But now it's time to face reality.
Like 99.9% of Americans, one of my resolutions for the New Year was to lose weight. Actually, my resolution is to lose weight, but still be able to indulge in my favorite foods. I spoiled myself with countless cocktails, cookies, and way too much food this holiday season and will admit that my metabolism is definitely not the same as it was in my twenties. Over 80% of resolution-makers quit after the first few days, but not me. I'm ready to fully embrace the "new year, new me" motto by shaking up my normal routine of binge-watching reality TV over a glass of Rosé and get my butt into shape. The bright neon sign in my head flashes "But HOW?" when attempting to jumpstart this process, but I've discovered a solution to achieve both goals.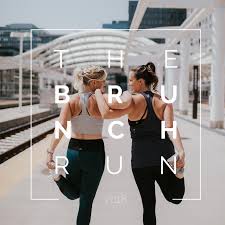 Enter – Denver bRUNch Running Club.
What is that, you ask?
I'll let you in on a (not-so-) little secret. This genius idea, started by gal pals Cortney and Alex in 2013, not only brings together an anti-cliquey community of people to achieve a common goal, but also allows said community to get their sweat on, and indulge at local brunch spots afterwards!
Now if that isn't a brilliant idea and path toward resolutions success, I don't know what is.
Even better? I know, there's more!
Cortney and Alex do all the heavy lifting when it comes to planning each running event. As both fitness enthusiasts and brunch lovers, the girls not only pick the date (usually the last Sunday of the month) and place (differs each event), but coordinate the routes and collaborate with local restaurant owners to feature customized menus to participants!
How does one participate?  Simply hop on the web, reserve your spot (for free!), familiarize yourself with the route, run your little heart out and indulge on your own dime afterwards! The socially delicious experience is open to runners, joggers and walkers that love brunch – AND creating the perfect opportunity to increase stamina and try new restaurants, all while socializing with like-minded Denverites.
The next event kicks off January 27th with a gorgeous route around downtown Denver, ending at Denver Milk Market near Union Station. Milk Market, a diverse hub of culinary concepts from famous Denver chefs, invites guests to shop, drink and eat after fueling the body with endorphins.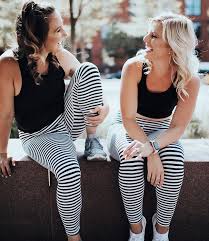 Can't make it that weekend? Head over to the website, Instagram or event calendar for dates, locations and routes.
… And just like that, my resolution is being set into motion … and so is my craving for post-workout Bloody Marys, which we'll get for free for attending.
So, who's with me?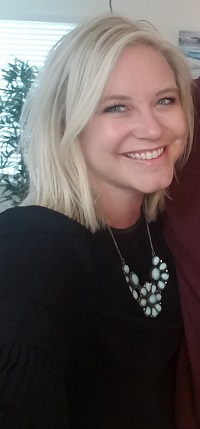 Katie traded in her flip flops for hiking boots at age three when her family moved from sunny Florida to even sunnier Colorado.  Katie's passion for food began at an early age when she would retrieve a strip of bacon from the counter each morning - a daily treat from her nanny.  That was only the beginning for her love of food.  After graduating with a degree in Communications (with an emphasis in Public Relations), she got her foodie start as Yelp Denver's first intern and has been scouting places to nosh all over Denver since.  For the past 9 years, Katie has maintained Yelp Elite status and made lasting relationships with local business owners, while continuing to be an avid food consumer and writer.  Her latest cravings and discoveries are frequently documented on her Yelp page.  Katie is known for her unique and witty writing style, obsession with avocados, and is considered the go-to girl when it comes to finding a place to dine.  When she's not finding a way to quit her day job to be the next Guy Fieri, she can be found slinging balls on the golf course, binging on true crime podcasts or indulging at a local brewery in the burbs.  Look for her work each 
Friday
 under Bites with Blondie.