Bites with Blondie: Belly Up to a New Tradition this Thanksgiving
Thanksgiving in my family is a big deal.
Each year, my dad's side of my family gathers together to eat good food and drink even better wine. It's the day I look forward to most out of the year and the perfect kick off to the holiday season. We laugh, talk about what we are thankful for and end the night with a holiday cocktail and games. While it's all fun and games, literally,  there is always a level of stress involved with creating the perfect meal and experience everyone will enjoy.
Although this is our family tradition, some choose to not spend the hours cleaning the house and cooking over a hot oven, but remove the stress by dining out. This new tradition has been adopted by many, and continues to become more popular as it gives families a way to spend more time together.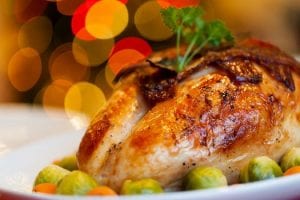 Step out of the kitchen and up to the table at these one-of-a-kind restaurants and let these chefs do all the work!
Located off 16th and Wewatta, Citizen Rail is the newest member to the popular downtown Denver scene. Known for its open kitchen and famous wood fired grill, this hot spot is known for serving up a killer meal in a cozy, yet sociable environment. The exposed brick and intimate lighting create a special atmosphere perfect for celebrating the holidays. The menu features locally sourced ingredients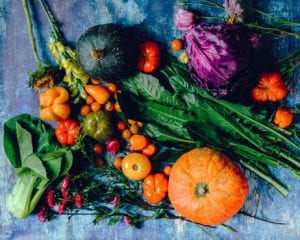 – vegetables from Colorado farms and meats butchered in house – and is decadent, glamorous and delicious. This year, from November 16-25th, Citizen Rail is hosting a special Friendsgiving menu featuring lamb neck pie and a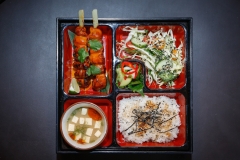 carefully crafted cranberry cocktail! Even sweeter? A portion of the proceeds from the special dish and cocktail, will go to the non-profit No Kid Hungry, to help support hungry children in need.
With a deep passion for bold, exotic tastes and crafting memorable experiences, Departure invites all guests to sample their authentic Asian three-course meal this Thanksgiving. For a mere $65 per person, this Cherry Creek spot will treat each guest to a new world of flavor without ever leaving the city! The seriously delicious specialized menu features elements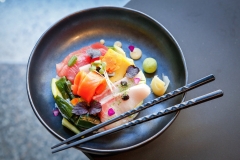 from both land and sea, offering a tasteful experience designed to be shared and enjoyed. Highlighting classics like Chinese short ribs, Thai sausage corn bread and coconut glazed carrots, this modern kitchen truly embraces the culture in a warm, inviting dining space. Continue the journey with a wine and sake pairing for an additional cost.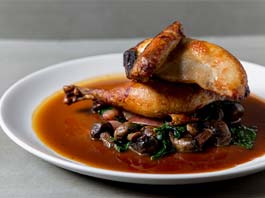 Known to Wash Park locals as "the bistro", Charcoal Bistro is the perfect spot for any or for a celebration. With the goal to be that neighborhood spot where anyone can relax, enjoy life, good conversation, and a delicious meal with family and friends is achieved and right up my alley. Serving the freshest local ingredients, the menu offers a wide variety of contemporary American cuisine mixed with Scandinavian elements, and a special four-course meal this Thanksgiving. Executive chef Patrik Landberg's showcases his creativity with dishes like Turkey confit spring rolls, goat cheese and baked beets, each more delicious than the next. His creative approach to each dish, is bound to make any mouth water. Because this spot is popular for a glass of wine or dinner, reservations are highly recommended.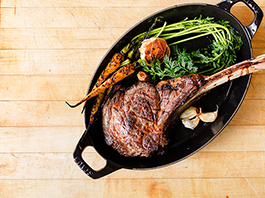 Featuring a three-course Thanksgiving menu in addition to their full dinner menu, Perry's Steakhouse offers a delicious look into our nation's history. With fresh roasted turkey breast, mashed potatoes with pan gravy, honey crisp apple salad and traditional sides, it's easy to see why people choose this as a destination for Thanksgiving. Located near Park Meadows mall, this new restaurant has been rated exceptional on OpenTable, has an award-winning wine list and is the cheapest option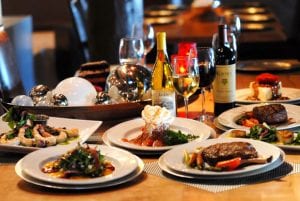 at $50 per person. Perry's holds true to its' roots and serves quality cuts with outstanding service.
Lastly, sitting on a hill overlooking downtown Denver, Simms Steakhouse not only offers the best in dining, but the best view of the city. If you're into celebrating early, the holiday brunch can be the perfect way to start the day. With bottomless mimosas, fresh seafood and an award winning all-you-can-eat-buffet,  it's the perfect option for early risers.
With many restaurants all over the city adopting this new tradition, it's time to break out those stretchy pants and gobble up!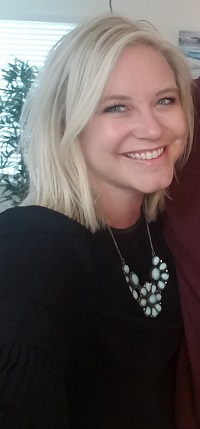 Katie traded in her flip flops for hiking boots at age three when her family moved from sunny Florida to even sunnier Colorado.  Katie's passion for food began at an early age when she would retrieve a strip of bacon from the counter each morning - a daily treat from her nanny.  That was only the beginning for her love of food.  After graduating with a degree in Communications (with an emphasis in Public Relations), she got her foodie start as Yelp Denver's first intern and has been scouting places to nosh all over Denver since.  For the past 9 years, Katie has maintained Yelp Elite status and made lasting relationships with local business owners, while continuing to be an avid food consumer and writer.  Her latest cravings and discoveries are frequently documented on her Yelp page.  Katie is known for her unique and witty writing style, obsession with avocados, and is considered the go-to girl when it comes to finding a place to dine.  When she's not finding a way to quit her day job to be the next Guy Fieri, she can be found slinging balls on the golf course, binging on true crime podcasts or indulging at a local brewery in the burbs.  Look for her work each 
Friday
 under Bites with Blondie.