Beyond the Pale: Trve Brewing
In a world of basic, Trve Brewing stands out.  There's a secret trick, it seems, when it comes to being different, but not coming off as trying too hard. And that trick is being genuine: something Trve nails. From their own words, Trve "represents being part of a counter culture without immersing yourself to the point of taking it too seriously." As a result, Trve is not your biker aunt's heavy metal bar; it's also not an elaborate gimmick spinoff of some concept engineer from Hard Rock Café. It's a heavy metal brewery that embraces chaos, but it's the real deal. From the ornate gothic décor, to the beer itself, and of course—the heavy metal raging overhead—you'll get the picture the moment you walk in: Trve is as badass as they come.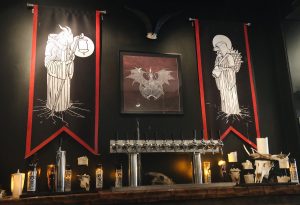 Inside, Trve is a place like no other. The bar top is fashioned from old wood that looks like it may have been reclaimed from a funeral home (or a virgin sacrifice), the mantel is decorated with black candles, and the taproom is flush with spooky black and white artwork, giving the whole place this haunted, occult vibe that only adds to the mystery you can't help but want to be a part of the second you find yourself at the bar. Between the skeleton heads mounted to the walls, to the pentagons embellishing nearly every open inch of space, you may be momentarily distracted, but regain your focus to the tap list, because these guys know beer as well as they know Baphomet.
One of the originals that popped up before the huge boom, Trve has been brewing good beer and taking names since 2011. One of my personal favorite things about Trve is how they name their beers. While, upon this particular visit, I started with their aptly named Stout, what I really wanted to say was "I'd like a Total Funeral," because when do you ever get to say that? To add to its brilliance, the description of the Total Funeral is one that I would feel disingenuous to paraphrase or rewrite myself: an "Imperial Stout with Maple Syrup, Vanilla Bean, Cocoa Nibs and Coffee Fermented in Stainless with a Whole F***ing Whiskey Barrel in the Tank." The candor and brutal honestly lays in wake at every dark corner here. It's that cool, snarky, always unafraid to tell it how it is character in movies that you always wished you knew in real life. To join Total Funeral, their go-to tap list also includes: Cold—a Keller Pils, a traditional German lager and easy-drinking, no fuss, divinely executed beer always on tap; Decreation—their house IPA; Scorn—pale ale; Possession—"no coast" hoppy Saison, and Cursed—mixed culture pale ale. Aside from the un-basics, you'll find beers like the Insect Warfare—a mixed culture brown ale collab; Burning off Impurities—mixed culture ale with coffee; and my personal (other) current favorite, Heathen Reign—a mixed culture Saison with western Colorado chokecherries. There's also quite a few more, including a guest rotator, and therefore something for all ranges of bravery to enter some spectrum of Trve's self-proclaimed chaos.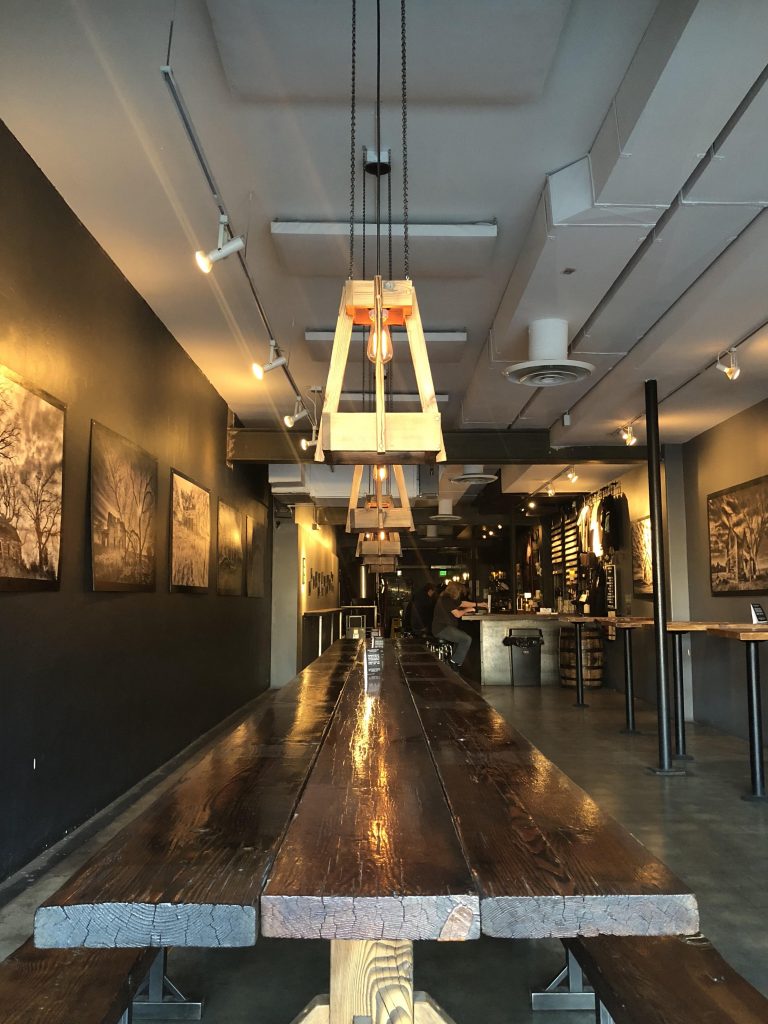 One thing that surely goes without saying if you've ever stepped foot in Trve, is that, despite its larger than life persona, it is not some secret, unwelcoming club that requires a passcode or at lease a quarter-sleeve to get in. The Trve representatives behind the bar are as kind and beer-knowledgeable as they come, and no one is going to look at you funny if you're not wearing black. Perched at the very beginning of the South Broadway strip, you'll find an array of clientele, from the beer tourist, to the Denver hipster, to the quintessential regular who looks like he designed the place. So, don't be intimidated if you haven't listened to heavy metal since that one time you caught your older brother getting high in your basement—and don't be the only one in town who hasn't been to this one-of-a kind establishment, brewing incredible beer. While you're there, take some badass merch home (seriously, they have the coolest shirts in the history of brewery merch) and a bottle of Revengeance Porter, and disappear under candelabra in a dimly lit corner, embracing the chaos.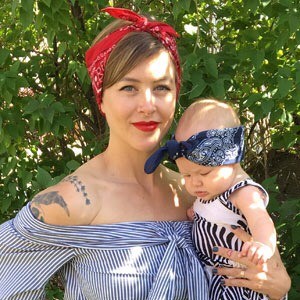 Erica Hoffmeister earned an MFA degree in creative writing and an MA in English from Chapman University of Orange. She has creative work published in the literary journals Shark Reef, Rat's Ass Review, Split Lip Magazine, and others. She has been teaching for over a decade (claiming 8th grade as her favorite grade level because she's an actual crazy person) and currently teaches composition and literature courses for Morgan Community College out of Fort Morgan. Always considering herself a bit of a beer nerd, she met her husband at Our Mutual Friend brewery while on vacation and fell in love with him, Denver, and its beer scene in one fatal swoop. While born and raised in Southern California, don't worry—she's earned her spurs as a transplant by creating her very own Colorado native. As a new mom, she is currently renegotiating her role as a world-traveling, bar-hopping, beer-loving free spirit by taking advantage of Denver's beer culture, where you can find as many babies in breweries on any given afternoon as beers on tap.