Avalanche Make Playoffs – Go Figure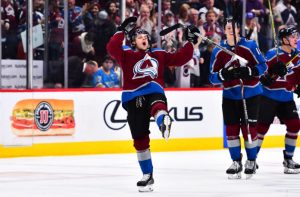 The excitement of the Avalanche players was contagious as the crowd erupted and the final horn sounded.  With a 5-2 victory over St. Louis in the last game of the regular season, Colorado secured the eighth and final playoff spot in what has been a remarkable turn-around season.  One could forgive the doubters for being skeptical as the Avalanche were coming off a last place, 48-point season in 2016-2017. But now that our Colorado boys have made the playoffs, is there room on that bandwagon for one more?  Even if I admit that Saturday night's game was the only one I watched all season?
It's fair for you to question my love for hockey, especially as I retell the story of a young child from Minnesota that showed up to speed skating lessons wearing his sister's white figure skates. The laughter stopped the following day after my father spray painted the skates black, but the pain continued.
But the real pain was watching the young Avs lose game after game, with only one playoff appearance since 2011.  With such young players, relatively few roster changes, a hardline salary cap, and a dreadful 2016-2017, I put away my Peter Forsberg jersey and checked out.  If you don't show up at speed skating lessons, it's impossible to be ridiculed.  But I
was wrong, and I want back on that bus!
I knew that Nathan Mackinnon was a stud, but when he flicked that wrister into the top right corner? 39 goals and 58 assists? I missed an entire season of that!  And Gabriel Landeskog coming up with a goal and two assists in the biggest game of his life?  Big players make big plays on big days!
I wrote off the Avs before the season, I wrote them off when guys like Matt Duchene and Jarome Iginla were replaced by 19-year-olds, I wrote off the Avs when they lost 5 out of 6 coming down the stretch, when Semyon Varlamov went down, when Erik Johnson went down, and I was wrong.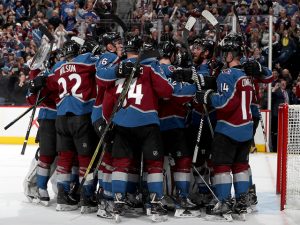 I'll admit.  I'm not all the way back yet as I questioned the accuracy of an official's offside ruling that lead to an Avalanche goal.  The puck was clearly offside and should have been disallowed, but a true Avs fan should clearly not be impartial. Watching Samuel Girard laying out to block a shot, Jonathan Bernier stand on his head, and that long open netter, I was a fool to stay away for so long!
If I can forgive the boys that laughed at the speed skater in white figure skates and forgive my father for thinking a can of black spray paint can make it all better, I hope that the Avs and Avalanche Country can forgive my immensely late arrival to the party.  Go Avs!
Images via MileHighSports, TheDenverChannel, BleacherReport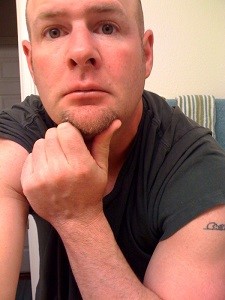 Alan Tapley is an educator, author, and blogger who has lived just outside of Boulder for the last twenty years.  His published work includes two novels, two children's books, a series of cartoons in the Minneapolis Star-Tribune, and multiple sports related articles. His love for family and the state of Colorado is only matched by one thing, his passion for sports.  The first baseball game he ever attended was at Wrigley Field, before there were lights.  At the final Bronco game at the old Mile High, he allegedly cut out a piece of his seat in the South stands.  But regardless of being here for the Avalanche's last Stanley Cup, the Rockies only World Series appearance, and all the Broncos' Super Bowl Victories, his wife never fails to remind him that he wasn't at the University of Colorado in 1990, like she was.  The year the Buffs football team won the National Championship.