Allen Stone, Andy Suzuki and the Method, and Samm Henshaw at Summit
I think it's fair to say we've all been feeling stressed out lately. A little more on edge than usual. Our hearts torn between buying that inescapably cheap plane ticket or a pallet of toilet paper (why though?). Whittling our fingers down bit by bit with every hundred hand washes. I've been so saturated with hand sanitizer and various soap fragrances that I don't remember what real lavender smells like, if it ever even existed at all. Music has been extra comforting this past week, which is why I'm so excited for next weekend. A little live music is just what we need to bring us up out of this funk. If you're feeling like me, stay hopeful, because on March 20th, Summit Music Hall welcomes Allen Stone, Andy Suzuki and the Method, and Samm Henshaw.
Allen Stone headlines Friday night. The Washington native is stopping by on the largest worldwide tour he's headlined to date. He writes songs that are deep and soulful, drawing inspiration from his personal battles, shortcomings, and successes. He's performed at countless venues across the country, on late night TV, and at the Special Olympics alongside Stevie Wonder and Al Green. Stone's latest album, Building Balance, dropped last November. It's the latest evolution of his vintage R&B style. The culmination of balancing vices from his younger days and the promise the future holds. He stays true to his roots and gives insight into the journey that brought him to where he is today.
Andy Suzuki and the Method are bringing their folky, bluesy rock all the way from NYC. The group's first album, Born Out Of Mischief, was widely acclaimed, and they quickly found themselves sharing stages with huge names like Ringo Starr, Eric Hutchinson, Joshua Radin, and Marc Broussard, among many others. Their eclectic sound combines Suzuki's melodious vocals with a wide array of musical and stylistic influences. They're on a North American tour promoting their latest album, Alibi, which dropped in 2019. You can find that here (http://andysuzukimusic.com/).
Samm Henshaw is a singer, songwriter, and record producer based in London. His music radiates an uplifting message backed up by hard hitting beats. He debuted in 2015 with The Sound Experiment EP, garnering attention from fans and fellow artists around the world. He toured with James Bay and Chance The Rapper before returning to the studio to record The Sound Experiment 2 in 2016. He's been steadily putting out hits ever since, including the gospel-themed "Church", and "The World Is Mine" last year. You can check those out at https://sammhenshaw.com/, and you definitely should. I've been playing them both ten times a day, just so you know what you're getting yourself into.
Friday, March 20th, Summit Music Hall is the place to be. Tickets are on sale now, get them while you can. Doors are at 8:00 and Summit is located at 1902 Blake Street in Denver.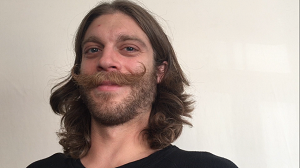 Jared is a local content contributor and aspiring author. He was fortunate enough to grow up in Golden, Colorado and graduated from MSU Denver. While an insatiable love of travel lures him all over the world, his roots remain firmly planted here. He enjoys writing short stories, poetry, children's books, societal observations, and everything else. A nature enthusiast and sunshine connoisseur, Jared is perfectly at home on any mountaintop or patio. He frequents art galleries and concerts, poetry readings and breweries, museums and bookstores. When he isn't making neighbors cringe at his musical attempts he can be found on a snowboard or sailboat, depending on the day. A perpetual adventurer and eternal patron of the road less traveled.