A King Has Gone to His Rest
"In African cultures, we often refer to loved ones that have passed on as ancestors. Sometimes you are genetically related. Sometimes you are not. I had the privilege of directing scenes of Chad's character, T'Challa, communicating with the ancestors of Wakanda. We were in Atlanta, in an abandoned warehouse, with bluescreens, and massive movie lights, but Chad's performance made it feel real. I think it was because, from the time that I met him, the ancestors spoke through him. It's no secret to me now how he was able to skillfully portray some of our most notable ones. I had no doubt that he would live on and continue to bless us with more. But it is with a heavy heart and a sense of deep gratitude to have ever been in his presence, that I have to reckon with the fact that Chad is an ancestor now. And I know that he will watch over us, until we meet again."
Black Panther director Ryan Coogler wrote those words recently, about the life of Chadwick Boseman, his friend and collaborator.* Boseman died August 28 from complications due to colon cancer. He initially got the attention of audiences through his skilled portrayals of real figures. Boseman played the barrier-breaking ballplayer Jackie Robinson in 42, future Supreme Court Justice Thurgood Marshall in Marshall, and James Brown, the hardest working man in show business, in Get On Up.
To look at his career trajectory is to see an actor on the rise, one who gave an indelible performance as the spiritual Stormin' Norman in Da 5 Bloods while still being able to capably handle action in the cop thriller 21 Bridges. Boseman liked to work, but always ensured his work was of quality.
But that's not where most of us really know him from. During 2016, he appeared in Captain America: Civil War as T'Challa, the Black Panther. That's the role he'll be most associated with, and to paraphrase Joe Biden, it was a big freakin' deal.
It wasn't just that T'Challa was the first mainstream Black superhero who stood on his own, though that was significant. Before the bulletproof Luke Cage, before the high-flying Falcon, and before the Green Lantern John Stewart, there was the Black Panther. He was nobody's sidekick. He was never portrayed as the butt of a joke or a crude racist stereotype. First and foremost, T'Challa was a king. Nobility. A man who honored the memory of his ancestors by not only protecting his home country Wakanda, but by wielding power responsibly.
The profile of the Panther rose further when the Marvel Cinematic Universe decided to add T'Challa to its ranks. The MCU has made billions of dollars and has billions of fans. Its success spawned a backlash, naturally, and it became fashionable for people to loudly complain about how tired they were of superhero movies. As so often happens, these people missed its significance for two sizable reasons.
The first is that, like it or not, superheroes are America's mythology. The Greeks told stories that examined heroism, humanity, and morality. Comic-book superheroes do the same thing. Spider-Man is all about dealing with guilt and recognizing that you have a responsibility to others. Captain America is about the difficulty of a person living up to the ideals of America. As wildly irresponsible as it is for a white guy to opine on what the Black Panther means, I always read him as a Black ideal; a man who has the physical, intellectual, spiritual, and political power to transcend white supremacy.** Who needs a country that wallows in moral hypocrisy when you've got Wakanda?
The second is the power of representation. Regarding Boseman, Barack Obama said in a statement, "Chadwick came to the White House to work with kids when he was playing Jackie Robinson. You could tell right away that he was blessed. To be young, gifted, and Black; to use that power to give them heroes to look up to; to do it all while in pain – what a use of his years." Boseman understood the cost of the role of T'Challa. He knew that a Black child needed a hero, one that looked like them. He knew that a Black adult needed a role model, one to help them navigate a country that is too often hostile to their very presence. He knew that a Black elder needed hope, the belief that we could move past the bad old days they lived through and that it would get better. Boseman knew the cost of playing the Black Panther and paid it without hesitation.
Don't believe me? Consider that Boseman lived with cancer since 2016. During that time, he played T'Challa in Captain America: Civil War, twice in 2018 with Black Panther and Avengers: Infinity War, then a final time in 2019 in Avengers: Endgame. As the MCU primarily shoots its films at Pinewood Studios in Fayetteville, Georgia, Boseman needed to wear a full-body costume during brutal Southern summers. He took part in complicated stunt work that required strength, agility, and endurance. He performed scenes of comedy, drama, and pathos. He considered aspects of the character and his world with Ryan Coogler that audiences would never see, and he participated in grueling publicity tours and charitable events with a sunny grin.
Chadwick Boseman did all that while living with cancer.
For many of us, 2020 has taken a great deal from us, more than we felt was fair. This year will undoubtedly take more before it ends, and we'll lose people and gain outrages. This year we lost Chadwick Boseman. First and foremost, he was a man. During the last years of his life, in particular, he was more than that. He was a king, and he showed us that in the face of life's unfairness, it's always possible to behave with nobility.
*You can, and should, read the entire piece here.
**Interested in exploring the best of T'Challa in comics? Black Panther: A Nation Under Our Feet by Ta-Nehisi Coates and Black Panther: The Client by Christopher Priest are two excellent places to start.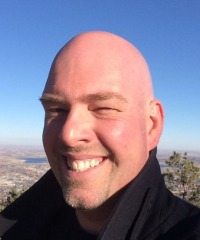 Tim has been alarmingly enthusiastic about movies ever since childhood. He grew up in Boulder and, foolishly, left Colorado to study Communications in Washington State. Making matters worse, he moved to Connecticut after meeting his too-good-for-him wife. Drawn by the Rockies and a mild climate, he triumphantly returned and settled down back in Boulder County. He's written numerous screenplays, loves hiking, and embarrassed himself in front of Samuel L. Jackson. True story.