A Hollywood Fairy Tale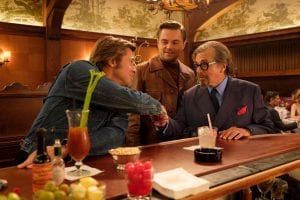 When Quentin Tarantino's debut feature Reservoir Dogs was released in 1992, the American film industry was in crisis. Cracks were appearing in the star system. Mainstream films were flopping at the box office. Audiences wanted something, anything new, and Hollywood didn't know what to give them. For a moment, there was a window for Tarantino to pass through. Along with independent filmmakers like Steven Soderbergh, Paul Thomas Anderson and others, he irrevocably changed movies and culture.
But 1992 was a long time ago. Sure, Tarantino was a big swinging dick—still is to a degree. He's one of the vanishingly few filmmakers who can basically do whatever he wants, one of the few that actors will crawl through broken glass to work with. When he writes a screenplay, directs a scene, and his name appears in the credits, people pay attention. Only not in the way they used to.
That's the way of things, isn't it? We do what we do. With a little luck, we're good at it, or at least we're in a profession we don't despise. As time passes, it can seem that the world passes us by. To deal with it, we look back on better years and better times and immerse ourselves in nostalgia. Nobody ever said any of that would be easy.
As of this writing, Quentin Tarantino is 56 years old. He's survived in a film industry that's changing again. How does he feel looking at the landscape? Seeing media juggernauts like Disney dominate the box office, knowing that fewer people are willing to even go to movie theaters, understanding that the specific passions he has are slowly becoming irrelevant. He does what nearly all of us do. He casts his eyes to the past, and his ninth film* Once Upon a Time…in Hollywood bears that out.
As in every year, things change. Rick Dalton (Leonardo DiCaprio) is very aware of that change. He's a television star on the popular Western Bounty Law—or, at least he used to be. Rick is getting older. The parts he used to be offered, the heroic lead, are drying up. Now, he's playing lots of villains. He's well on his way to becoming an alcoholic. Big-shot agent Marvin Schwarzs (Al Pacino) thinks Rick needs to head for Italy and a new career as a spaghetti Western star.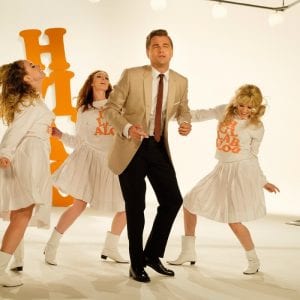 Cliff Booth (Brad Pitt) is aware of the change. For years, he's worked as Rick's stunt double. Need a guy to fall off a horse, get punched, or fly through a window? Cliff can do it. He's also Rick's best friend and gofer. Need a guy to fix the rooftop TV antenna or perform taxi service? Cliff can do it. There's a darkness in Cliff's eyes, something that gets him on the wrong side of people, and a nagging rumor about his past that won't go away. That all makes him a little reckless, so much so that he might even take a poke at the legendary Bruce Lee (Mike Moh).
Sharon Tate (Margot Robbie) is thrilled by the change. She's Rick's next-door neighbor, and she's spent years climbing the Hollywood mountain, performing in some less than memorable projects. But she's in The Wrecking Crew, co-starring with Dean Martin, of all people! As a klutzy spy, audiences love her, and this could be the moment that she becomes a major star. As far as she can tell, she's on her way to a memorable career.
While some ride the waves of change, others wait for their moment to blow it all apart. At the isolated Spahn Movie Ranch, plans are being made to do just that. A group of hippies has exploited the kindness and senility of George Spahn (Bruce Dern). Their energy is all over the map, and we can feel the seething anger of Squeaky (Dakota Fanning), the paranoia of Gypsy (Lena Dunham) and the resentment of Tex (Austin Butler). On their own, they're harmless. Their leader Charlie (Damon Herriman) knows that if their energies can be properly channeled, they can change the world.
Based on what I've told you, you might think that Once Upon a Time…in Hollywood is either an elegiac meditation on the Good Old Days of Hollywood or tragedy porn about the Manson Family murders.** It's neither of those things. Tarantino has directed a fairy tale exploding with life and energy. It doesn't have a plot as such. Instead, it's a hangout movie about a time, a place, and the specific people trying to navigate it. While the film is long as hell and meanders, Tarantino still has it when it counts. Just when you feel like the pacing has slowed to a glacial crawl, he'll throw in a line, a moment, or a sequence that immediately engages. A scene with Brad Pitt at the Spahn Movie Ranch has a quiet unease that is masterfully stretched to nearly the breaking point. OUATIH doesn't have the diamond-hard edges of Pulp Fiction or the rampaging energy of Inglourious Basterds, but a director of Tarantino's caliber simply doesn't make bad films.
The same goes for his script, though there's a controversy attached that we'll discuss momentarily. This is the first film Tarantino has made that has the perspective of an older man. It's marinating in nostalgia, despite the fact that Tarantino would have been around six years old at the time the film takes place. It doesn't matter, because this era of film and cultural history has always been the closest to Tarantino's heart. He's always loved high art and trash cinema smashed together, and that love is why we have long, long scenes of characters watching/commenting on period-appropriate TV, movies, commercials, and other pop culture ephemera. In this case, Tarantino simply couldn't kill his babies.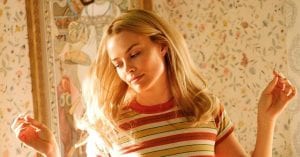 Remember the controversy I mentioned? There's been a great deal of agita lately about the number of lines Margot Robbie was given and about what it means in the larger cultural conversation.*** The case has been made that the film is sexist since male characters are constantly explaining Sharon Tate's life and what she means, whereas she rarely has a moment to advocate for herself. While I take their point, I think it runs into a noticeable trend these days. Too often, instead of engaging honestly with art, folks will come to it with their own preconceived notions and expectations. If the artwork doesn't fit into a certain framework, it becomes problematic. The way I read it, the film is Rick and Cliff's story. Robbie's Tate is meant to be a juxtaposition of DiCaprio's Rick Dalton. As her star rises, his falls.
Tarantino also excels at coaxing outstanding performances out of his cast. As the needy and pathetic Rick, DiCaprio does career-best work. He's completely free of vanity, and he owns the wistfulness that we often get when we've gotten older and worry that this is as good as it will ever get. His chemistry is excellent with the laconic Brad Pitt. Pitt has never gotten the credit he deserves for being an outstanding actor. He makes it look so easy, and he plays Cliff as a guy who's not a psychopath, but certainly seems psychopath-adjacent. Margot Robbie is one of the best in the business, and her performance as Sharon Tate is luminous. Watch the scene where she watches herself in the movie theater and the delight that washes over her face. She's immensely likable and seeing her pregnant in August of 1969 created some serious anxiety.
Not everyone will enjoy Once Upon a Time…in Hollywood, particularly the ending. I understand the perspective of those who are done with Quentin Tarantino and his schtick. His time may very well have passed. The fact remains that, while it's not his best film, it's a work of art. For at least a little while longer, he's a vibrant and dynamic filmmaker who's made a film that's complex, self-indulgent, and powerful.
*I know, if you look at his filmography, there are clearly 10 films just sitting there. To explain, Tarantino shot Kill Bill intending it to be a three-plus hour epic and was forced to cut it into two movies.
**Sharon Tate, Abigail Folger, Jay Sebring, Wojciech Frykowski, and Tate's unborn child were murdered on August 9, 1969. OUATIH was originally scheduled to be released on August 9 of this year. Officially, the studio claims the release date was changed to give the film a chance to compete in a crowded marketplace. I like to think that someone at Sony said, "Um…guys? Is this a date we really want to commemorate?"
***You can read more about it in this exceptionally well-written article that I disagree pretty strongly with. Is there problematic art? Sure. Is Tarantino a racist or a misogynist? I don't think so, because there's a massive gulf between being provocative and being hateful. Let's remember that we all read art differently, and it's important to consider the artist's intent.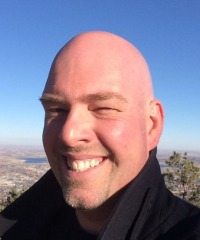 Tim has been alarmingly enthusiastic about movies ever since childhood. He grew up in Boulder and, foolishly, left Colorado to study Communications in Washington State. Making matters worse, he moved to Connecticut after meeting his too-good-for-him wife. Drawn by the Rockies and a mild climate, he triumphantly returned and settled down back in Boulder County. He's written numerous screenplays, loves hiking, and embarrassed himself in front of Samuel L. Jackson. True story.