A Hike & a Movie
So, you've had a beautiful day of hiking, you're ready to relax, but it's still too nice out to go home and sit in your cave – what to do? How about going to one of the many outdoor movies in the Denver area this season!
The 88 Drive-In is open now, and for just $8 you can see all three movies. This weekend they are playing Tomb Raider, Annihilation, and Game Night. We don't have to tell you that it's one of the last drive-ins in the country, so take the Subaru and a blanket and go!
Recommended hike: Rocky Mountain Arsenal National Wildlife Refuge.
Next month kicks off Film on the Rocks. For those who don't know, it's at the legendary Red Rocks Amphitheater in Golden. The lineup is pretty diverse this year, including Dirty Dancing, The Lego Movie, Priscilla Queen of the Desert, and more. As a bonus, there's live music before every screening. Show up early – this is a popular event.
Recommended hike: Trading Post Trail at Red Rocks
When the inevitable heat wave comes, go to Elitch's water park for their Dive-In Movie Series. It's exactly what it sounds like – they set up a giant movie screen at the edge of the pool. This year, they are screening Coco, Despicable Me 3, and Jumanji. It's free for pass holders, of course.
Recommended hike: Commons Park
Westminster has a similar lineup this year, plus Star Wars: The Last Jedi.
Recommended hike: Myer's Homestead Trail (Boulder)
Starting in June, Stapleton has their own Outdoor Movie Series on Founders Green. It's free, and they have food trucks!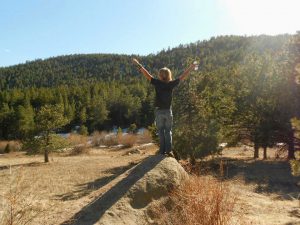 Recommended hike: Bluff Lake Nature Center
Golden's Movies & Music in the Park is perfect after a day of hiking – but doesn't start until mid-summer so bookmark this page! You can also vote right now on what you want to see.
Recommended hike: North Table Mountain
So play hard, unwind, and go have fun this summer!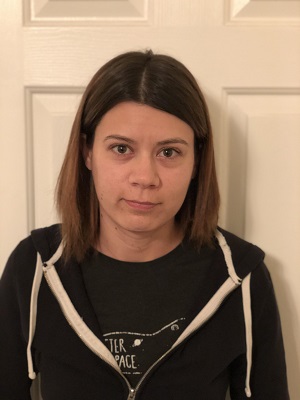 Evan is a writer, filmmaker and animator from Illinois. She moved to Boulder in 2011 to study film at the University of Colorado and fell in love with the Rocky Mountains. After graduation, she moved to Austin to pursue her film career. Despite the amazing tacos, music, and people, she found herself homesick and moved back to Denver, where there are far fewer cockroaches and seasons are an everyday occurrence. She is still writing screenplays and animating her own short films, and spends the rest of her time exploring new trails, towns, restaurants, and slopes all across the state.