7th Circle Music Collective
DIY venues are the lifeblood of the local underground scene not just in Denver, but in cities everywhere. They give people spaces to exhibit their artistic expression in ways that aren't just commercial. They keep live music accessible and introduce the next generation to bands they would never have heard on the radio. When you go to a one of these shows, you're not just part of the crowd, you're part of the experience. They're typically found in more industrial parts of town. Usually the stage is a section of floor in a living room or a garage or the corner of a warehouse. The band members are close enough to touch. The music doesn't fit into a set genre. BYOB is the norm. On the corner of Federal and 7th Avenue sits one of the last DIY's Denver has to offer. A defiant holdout from a better time.
7th Circle Music Collective is an all-purpose music space with deep roots in Denver's punk scene. The location originally housed the legendary Blast O Mat. Artists, musicians, wanderers and the like lived there and had parties and live shows out back. Eventually the owners moved on and it passed from person to person for a few years. In 2013 it became what it is today. A venue/art gallery/ record store collaborative. It's a small used-to-be house sandwiched between an administrative building and an auto shop at 2935 W 7th Ave. You'll know it by the signs warning you not to park out front. A giant C7 design hangs above the door. Inside is a large main room with a stage. The walls are completely covered with murals and stickers from bands that have come through. A large rendition of Samuel L. Jackson in Pulp Fiction stares menacingly out at the crowd from stage left. A canvas hangs behind the stage with a painting of a woolly mammoth skull. There's even a bathroom. Out back is a lounge area with many more murals, some chairs, and a small skateboard ramp.
Spaces like this nationwide have faced massive scrutiny after a 2016 fire in Oakland killed 39 people. Officials here in Denver were quick to shut down venues that didn't comply with city code requirements. In the past few years we've lost Rhinoceropolis, Glob, MouthHouse, and Echo just to name a few. This makes the ones we have left even more important. As previously stated, it was fairly common for these places to have city code violations. 7th Circle was spared from the dubious fate of others because it passed a fire inspection and unlike many other DIY's, people don't live there.
So, it survives! And we're eternally thankful! Everyone that works/volunteers there does a service to the common man. They take their commitment to the community seriously and they put in a lot of late nights to keep this place running. They're open to all genres and book a ton of local bands to bring music to the masses. They even provide a platform on their website for musicians to share their music for free. From its roots as Blast O Mat, to the collective it has become, it's awesome to see people coming together to keep the tradition alive. For booking/volunteer/donation info check out 7thcirclemusiccollective.org.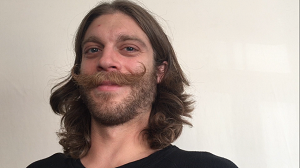 Jared is a local content contributor and aspiring author. He was fortunate enough to grow up in Golden, Colorado and graduated from MSU Denver. While an insatiable love of travel lures him all over the world, his roots remain firmly planted here. He enjoys writing short stories, poetry, children's books, societal observations, and everything else. A nature enthusiast and sunshine connoisseur, Jared is perfectly at home on any mountaintop or patio. He frequents art galleries and concerts, poetry readings and breweries, museums and bookstores. When he isn't making neighbors cringe at his musical attempts he can be found on a snowboard or sailboat, depending on the day. A perpetual adventurer and eternal patron of the road less traveled.