7th Annual Spread the Word Fest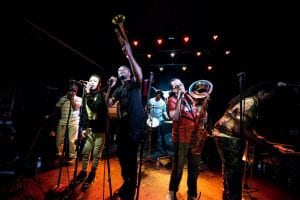 The 7th annual Spread the Word Fest is back again in Denver. The three day event is going down May 17th-19th and tickets are still available. This Colorado-born festival brings together huge names for a diverse lineup that never disappoints. Previous guests include Euforquestra, Tatanka, Everyone Orchestra, James and the Devil, Kyle Hollingsworth, the Jeff Austin Band, and many more. Next weekend, Spread the Word takes over the city with 3 venues, 8 stages, and more than 40 bands on the bill.
Location is a big decision with these types of things. For 2019, organizers decided on a three-pronged approach. Each night will be at a different downtown venue. It's an interesting plan, so we'll see how it goes. The party kicks off on Friday night at Cervantes Masterpiece Ballroom, 2637 Welton Street (you know where it is). The Other Side is in on it too, so there will be three stages. Headlining the first night will be Wookiefoot, Mike Love, Analog Son, A-Mac and the Height, Dozier, and Yak Attack. Doors are at 8:00.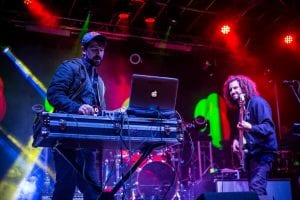 Saturday, May 18th will be held outdoors at the Denver Coliseum, at 4600 Humboldt Street. This is the most action-packed day of the festival with 25 bands and all-day performances. The lineup is too extensive to list, but you can catch Boombox, The Werks, Chris Karns, and Spread the Word Family Band (made up of members from Pretty Lights, Sunsquabi, String Cheese Incident, and Thievery Corp), plus a surprise set by Magic Beans. Get there at noon.
The third and final night is at the Levitt Pavilion, 1380 W. Florida Ave. The vibe for Sunday will be a little more mellow. Headliners include Karl Denson's Tiny Universe, Rebirth Brass Band, Head for the Hills, Bill and Jillian Nershi, and John Wayne and the Pain. There will also be sets from 40 Oz to Freedom, The Drunken Hearts, Jaden Carlson Band, and Morsel to close out the evening. Doors are at noon.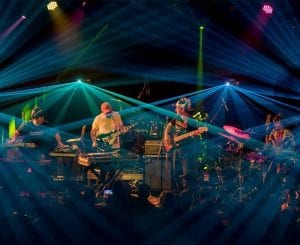 This event is getting so big, they should probably just make the jump to a full-fledged camping festival. Spread the Word is your chance to see the some of the biggest bands coming through Denver this summer, without the mile-high ticket prices. They have all their bases covered with a solid mix of jazz, rock, electronic, jam bands, folk, and everything in between. Spread the Word Family Band is an anomaly that can't be found anywhere else. There will of course be an army vendor making sure your food, beverage, and merch needs are all taken care of. You can also catch live painting, giveaways, artist meet and greets, and even a silent disco. For tickets, daily schedules, and any other info you need, go to spreadthewordfest.com.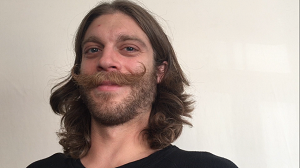 Jared is a local content contributor and aspiring author. He was fortunate enough to grow up in Golden, Colorado and graduated from MSU Denver. While an insatiable love of travel lures him all over the world, his roots remain firmly planted here. He enjoys writing short stories, poetry, children's books, societal observations, and everything else. A nature enthusiast and sunshine connoisseur, Jared is perfectly at home on any mountaintop or patio. He frequents art galleries and concerts, poetry readings and breweries, museums and bookstores. When he isn't making neighbors cringe at his musical attempts he can be found on a snowboard or sailboat, depending on the day. A perpetual adventurer and eternal patron of the road less traveled.