7 Things You Should Do During Your First Week in a New City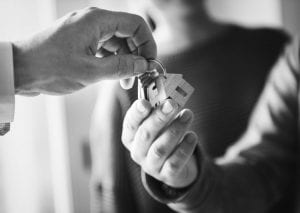 When you're staring down piles of boxes after arriving in a new city, it's hard to know where to start. Before worrying about furniture placement and interior decorating, there are a few important tasks you need to take care of. Here's what you should knock off your to-do list during the first week in a new home.
1. Unpack the Essentials
During the first day in your new home, focus on unpacking the essentials. Children's bedrooms should come first, followed by beds for the rest of the family, linens for a hot shower after your long day, and kitchen supplies. You might rely on take-out on your first night, but you'll be grateful for a home-cooked breakfast come morning.
2. Change the Locks
Changing the locks is a simple security measure everyone should take after buying a new house. You can do it yourself if you're handy, but with everything else on your plate, you may want to hire a locksmith for convenience. Since you're changing the locks anyway, consider installing a smart lock so you never have to worry about getting locked out.
3. Complete Minor Repairs
Speaking of contractors: there are probably a few outstanding items on your home inspection to-do list. By taking care of repairs right after move-in — either DIY or by hiring a local pro — you avoid the need to take time off work later on. However, this isn't the time to worry about paint colors or installing new flooring; you'll have plenty of time to make aesthetic changes after you're settled in.
4. Set Up Internet Service
It's always wise to set up utilities before move-in day. However, since internet and cable require your presence to set up, you'll need to schedule these services after you move in. As Trulia points out, this is also a good time to familiarize yourself with the trash collection schedule — unpacking means lots of boxes to send to the recycling bin!
5. Shop for Furniture
If you didn't keep your old furniture, you're probably missing your sofa right about now. Spend an afternoon shopping for new furniture, paying attention to scale and color coordination. You may find it helpful to bring a paint swatch furniture shopping with you for help choosing a set that complements your home.
6. Meet the Neighbors
You've been busy as a bee indoors, but don't forget to venture outside and meet your neighbors! Knocking on doors to say hello is always a good call, but if you have the time, consider hosting a casual open house. Don't forget to invite the kids! An open house is a great opportunity to find out which families have children around your own kids' ages.
7. Make Local Connections
You might not need them right away, but there are a few professionals you should connect with quickly after moving to a new city.
●     A primary care doctor: It can take up to a month to get an appointment with a new doctor. If you want to avoid an overpriced urgent care visit, knock this off your to-do list quickly.
●     A babysitter: It's always wise to have a babysitter on speed dial when you're a parent. Online tools make it easy to find a local sitter when you're new in town.
●     A pet sitter: Your kids aren't the only ones who need a sitter! If you have pets, take the time to find a reliable pet sitter, too.
●     A handyman: A few problems are bound to crop up during the first weeks in a new home. Luckily, asking your new neighbors to recommend a handyman is a great way to break the ice!
●     A lawn service: Whether you want to add curb appeal or just want to take mowing the lawn off your list of chores, connecting with a lawn service is a good idea.
Once you have these important tasks taken care of, you can focus on getting comfortable in your new surroundings. From decorating your new home to exploring the neighborhood, there are a lot of exciting things to do as you settle into your new city! Before you know it, you'll be calling your new city "home."
Image via Rawpixel
Guest post by Natalie Jones