5 Times Buying a Fixer-Upper Might Be a Good Idea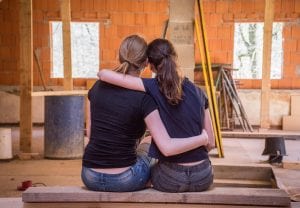 Television shows sometimes make buying and fixing up a home look like the best option for everyone. That's certainly not the case. However, there are some times and circumstances when purchasing a home that needs some work is a great idea.
When you can get an awesome deal
Obviously, the best time to buy a house that needs work is when you can get an awesome deal. If your area is experiencing a buyer's market with plenty of houses available at reasonable prices, then you may be able to snag a fixer-upper at a great price. According to Zillow, on average across the United States, fixer-uppers list for about 8% less than market value. However, in some cities, such as Pittsburgh and Cincinnati, that number is over 20%. Therefore, you must do your research to determine if the deal is good enough to leave you with a reasonable renovation budget.
When you have a lot of skills
Do you know how to demo a room? Run electricity? Do drywall? The more renovation skills you have, the less money you'll have to pay out to contractors to do the work for you. Even if you (or your spouse, a friend, or relative) is doing much of the labor, you'll still need to make sure the work is up to code and get the proper permits. So, be sure to familiarize yourself on all of those types of legalities.
When most of the necessary changes are cosmetic
If you see a fixer-upper at a rock-bottom price that only needs cosmetic work, then go ahead and put in an offer. Though it might not look pretty, with some elbow grease, paint, and new fixtures, you can turn a house from drab to fab. Cosmetic changes are not only easy, they are also cheap. Therefore, you can keep your costs low and consider flipping the house for a substantial profit.
When it just needs some extra space
If you find an amazing home that just needs a little extra space, you can always add a detached garage. Adding an external structure can help you keep the clutter in your house to a minimum and also provide protection for your vehicles, lawn mower, snow blower, and the like. When adding a garage, steel is an ideal material because it is durable and, depending on the span, may not require interior poles to hold up the garage. A detached garage is also more cost effective than renting out a storage unit for your items.
When the house is in a great location
What's the one thing you can't change about any house? The location! When you are buying a house, whether it needs a lot of work or it's new construction, don't compromise on the location. You can change anything and everything about a house, but (most of the time) you can't pick it up and move it somewhere else. When shopping for a fixer-upper, look for a home with a solid foundation and a bit of charm in a great location. The definition of a great location is up to you. You might desire to live in a certain school district, within a certain radius of your job, on the waterfront, or in the middle of the city. Set your priorities when it comes to location and don't compromise, or else you'll end up moving again in a few years' time.
In some circumstances, buying a fixer-upper makes a whole lot of sense. Fixing up a house that needs work can be challenging but also rewarding. Depending on your finances, your skills, and your preferences, right now might be the perfect time to buy a fixer-upper.
Photo via Pixabay
Guest post by Natalie Jones