5 Small Colorado Towns for a Weekend Trip
1. Durango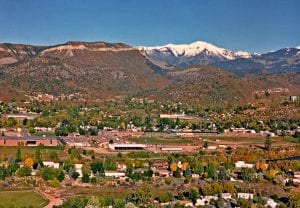 Believe it or not, you can drive 7 hours and still be in Colorado. And believe me, it's worth it if you're heading to Durango. Summertime is a great time to head to the small mining town as there's a plethora of outdoor activities including off-roading, climbing, bikingm watersports, and horseback riding. If the Old West is your thing, there's a historic downtown area, several museums, and the backdrop to Wild West movies such as Butch Cassidy and the Sundance Kid.
2. Crested Butte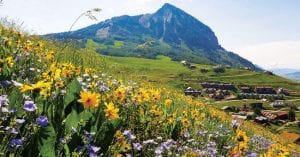 Crested Butte is known for its downhill ski and mountain bike trails on the slopes of the Crested Butte Mountain Resort. If you want a sneak peek of what Crested Butte looks like before heading over there, check out the Cantina Cam, a camera outside of Donita's Cantina-"Made from Scratch"-Mexican Food! (and check out Donita's Cantina while you're there!) Crested Butte constantly has events going on, so any weekend is a great time to visit. You can check out their calendar here.
3. Creede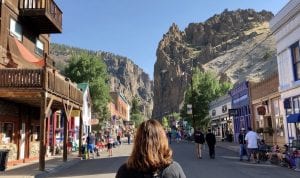 The historic city of Creede is easy to miss but packed with things to do. If you're looking for a quiet weekend getaway from Denver, explore their many art galleries or underground mining museum. If you're looking for something busier, there's the Creede Repertory Theater, which is "one of the top 10 places to see the lights way off Broadway" (USA Today). Take a look at their visitors guide for more information.
4. Pagosa Springs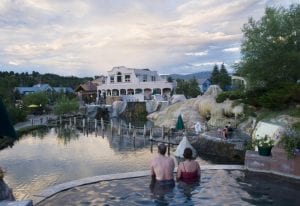 Pagosa Springs is well known for its amazing hot springs. The springs are scattered throughout, including in the resort and spa if you're looking for somewhere to relax. It's also nestled right in the middle of other such as the San Juan river which runs through town and is stocked with trout, the Wolf Ski Area to the northeast with downhill runs and cross country trails, and the Chimney Rock National Monument which has ancient Puebloan ruins.
5. Ouray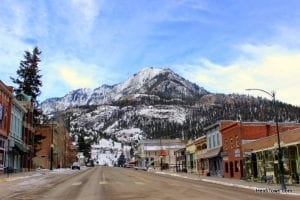 Nicknamed the "Switzerland of America," Ouray is a quaint mountain town with ice climbing at Ouray Ice Park during the winter. Ouray Ice Park attracts thrill seekers from around the globe with "more than 200 named ice and mixed climbs, most within a 15-minute walk of the Park entrance." If you're looking for a year-round activity, Ouray boasts scenic hikes at Box Canyon Falls Park with a waterfall, trails, and picnic spots.