3 Places to Grab Bottomless Brunch this Weekend in Denver
In my experience, the only way to really do brunch is to devote the day to an all-out bottomless brunch. Brunch is already amazing, and then add in bottomless mimosas? Count me in. Bottomless brunch also ends up being much more cost-effective too- why pay $7 for one mimosa when you can pay $13 for several? Check out these spots for a great bottomless brunch this weekend: you're welcome.
Ophelia's Electric Soapbox
Ophelia's is a premier place to go for anything, especially brunch. Not only is the decor and atmosphere fun and eclectic, a lot due to its history of being a brothel back in the day, its dishes are also well thought out and a step above your normal brunch cuisine. They offer bottomless brunch for $16 for mimosas, but don't be scared off by the higher price tag of this list; the mimosas are served in pint glasses, so it is well worth it. Sometimes they will have live music, a movie, or a live artist painting so the trip will surely be different each time.
The Lobby
The Lobby has a great vibe for brunch, complete with a nice patio to enjoy drinks on. Not only do they have regular bottomless mimosas (for $13), they also have bottomless kombucha mimosas! It's a fun twist on the classic and feels so Colorado—a must-try. They also have a wide selection of other breakfast cocktails and a great selection of brunch meals. This a nice, classic place to make your usual brunch spot.
The Irish Rover Pub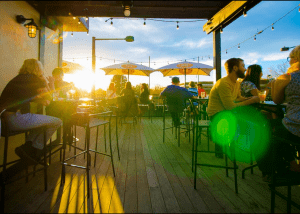 The Irish Rover Pub is a little hidden brunch treasure in the Baker neighborhood of Denver. It has a quaint, cozy rooftop patio to enjoy brunch on—a massive plus for anyone who loves a rooftop hang like myself. It's pretty affordable to grab bottomless mimosas, only $8, basically half the price of the other choices on the list. It's a nice place that feels authentic and has some charm without all the hustle of downtown Denver. A definite must-go-to.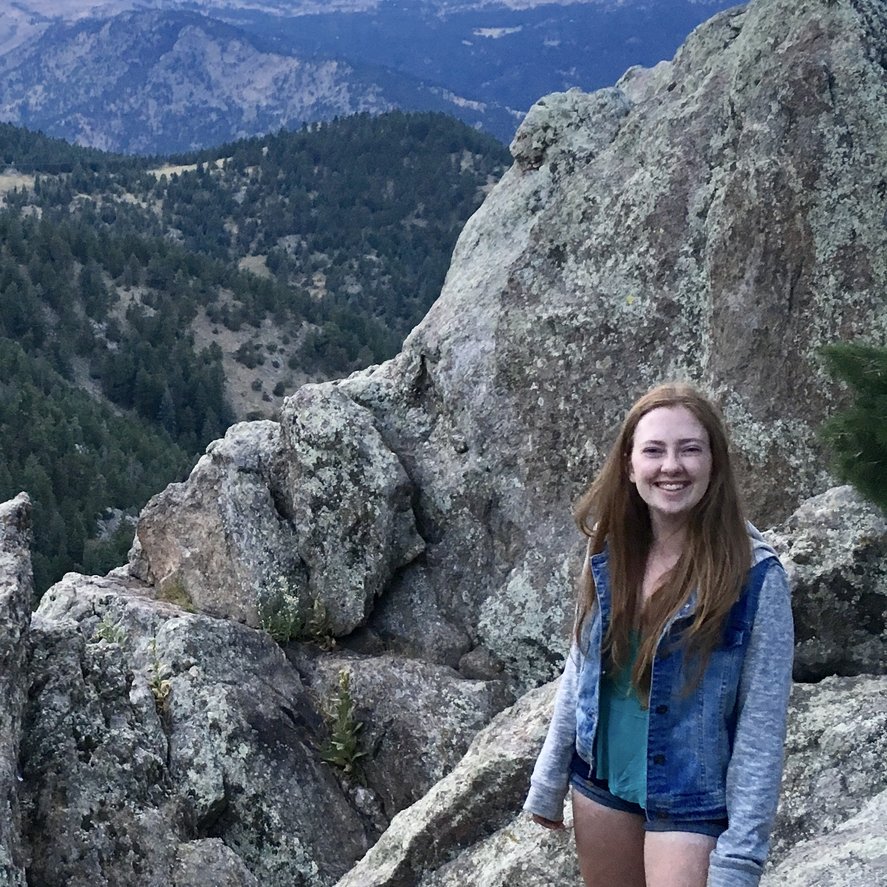 Rea McLaughlin is an enthusiastic soul that loves life from Colorado. She loves the Colorado sunshine and enjoys partaking in it often by going climbing, hiking or camping. She attained her BFA in Film Studies from the University of Colorado at Boulder where she fell in love with storytelling. After living in NYC for a year to pursue film, Rea is happily back in Colorado enjoying the mountains and sunshine. One of her favorite themes to explore in her art and writing is the human spirit and human connection. When she's not climbing or creating, Rea loves traveling to music festivals and going to Red Rocks shows. She might ask you for your birth time to check out your astrology chart too! (She is a Leo Sun, Scorpio Moon, Aquarius Rising). She loves to enjoy life and squeeze the very best of out of it.