10 Fun Facts About Denver's History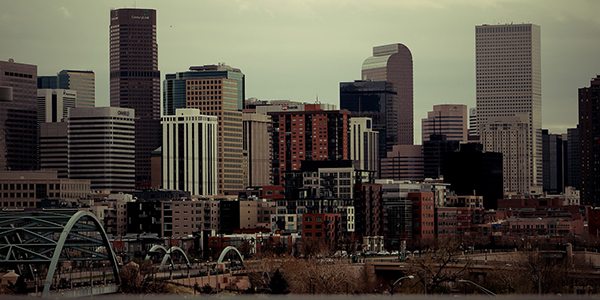 Denver is a hugely diverse city that has a ton to offer. From a great music scene, to delicious food, amazing outdoor activities and awesome nightlife, Denver really has something for everyone. Because of this, it's no wonder Denver has always been able to hold its own in the world of beautiful and popular places to visit. Recently however, it has turned from a fun place to visit, to one of the most popular places to settle down in America! Sure, some of this probably has to do with the legalization of marijuana, but more and more often you hear it's simply because of the culture. A culture built by over a century of unique and exciting Denver history!
With that, I'm incredibly excited to introduce OnDenver.com's new History column! Here we will explore all the awesomeness that is Denver. From cool facts surrounding it's founding, to the birth of some amazing Denver bands, artist and food, and of course the most popular haunted spots in town, we will cover it all!
To get us started though, here's a list of 10 fun Denver facts you probably didn't know.
The location of Denver was a surprise to most when it was first founded. Why? Because it wasn't built on any main roads, near any railroads and there were no lakes or large natural bodies of water near by. Basically, Denver isn't located next to anything that would normally have made it a good place to settle. Expect of course, for the fact that the Platte River was suspected of carrying gold.
The name "Denver" wasn't actually the first name for this amazing town. Originally, there were three different names, including St. Charles City, Auraria and Montana City.
When the name of Denver was finally claimed, it was to honor and flatter the Kansas Territorial Governor James Denver, in the hopes of gaining his blessing for the city. Too bad he'd resigned from his position just before the naming of the city took place, so his blessing didn't end up mattering.
The very first permanent structure in Denver was a saloon. Not a house, not a school, not a church, but a good old fashioned bar!
Katherine Lee Bates actually wrote "America the Beautiful" while hanging out on Pikes Peak looking out towards the Denver skyline.
The new Denver Union Station building cost over $500 million to complete, while the original Union State — built in 1881 — cost just under $525,000. Talk about a difference in time and money!
In 1902, Denver Police implemented a "no kissing rule" which they enforced strictly on all Union Station platforms. The thinking was, taking the time to kiss a loved one goodbye slowed down the trains' departures.
Denver has always been a progressive place, and in 1893 — 27 years before the 19th Amendment allowing women to vote was ratified — Denver helped to push Colorado into the future by officially granting women the right to vote.
Denver is responsible for the American classic, the cheeseburger! In 1935 a man named Louis E. Ballast created and trademarked this delicious combination for his drive-in, the Humpty-Dumpty Barrel.
While San Francisco and New York City are the most well known places of the beatnik era, Denver was actually a huge part of the scene too. In fact, Jack Kerouac, Neil Cassidy and all their friends often hung out near the Platte River, and frequented My Brother's Bar — which still serves great drinks and food today!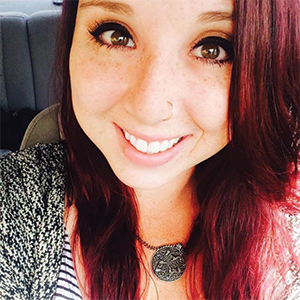 Jade was born and raised in Denver, Colorado. She grew up wandering16th street mall, relaxing near the Platte River, frequenting local coffee shops and music venues and learning all the ins and outs of the city she loves. Later she attended Metropolitan State University of Denver where she attained her BA in Philosophy, Minor in Psychology and Concentrations in both English Literature and Women's Studies. Additionally, while still in school Jade began her freelance writing career which,
four years later
, is now her full-time occupation. She also loves to travel the world, explore new places and take time to connect with and learn about the world around her. Not to mention she is nearly always down for a glass of wine and a good conversation. In short, Jade is full of energy and happiness, and has a deep passion for learning all she can about how best to enjoy and live life via history, reflection and a positive outlook towards the future.